JJ Redick Says Players Are More Concerned With Their Instagram 'Fit' Than They Are About Winning
14-year veteran JJ Redick opined about the state of the league on the latest episode of his podcast.
Getty
Image via Getty/Jonathan Bachman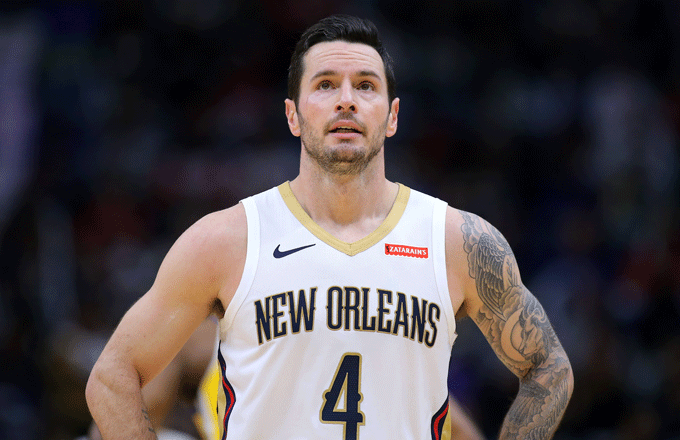 On Wednesday, JJ Redick made a statement that might ring true if you follow a number of NBA players on social media and sometimes conflate those feeds with GQ, or Esquire. The 14-year veteran, who has no doubt seen a generational shift within the league during his long career, wondered if some of his colleagues are more concerned with dressing nicely to the game than they are with winning it. Redick, who came into the league in 2006, made those comments via his self-titled podcast:
"There's just too much stuff going on. There's too many people in your ear," Redick said. "There's probably not enough time in the day for some guys. They've got Fortnite to go to. They've gotta worry about getting a fit off for pregame. This is an issue. I really believe this: I think there's more guys concerned with getting a pregame fit on Instagram than they are worrying about the win and loss of a basketball game. I stand by that statement. It's very concerning to me."
As pointed out byBleacher Report this isn't the first time that Redick slammed social media. In September of 2018, he told ESPN's Zach Lowe that he axed that often obnoxious distraction from his life.
"I have this personality where I'm all in on something or I'm off of it," Redick said. "With social media, I've never felt completely comfortable with it."  
In that same month he also gave his thoughts to B/R's Tom Haberstroh on the subject of just how second nature social media and picking up your damn phone every four seconds are getting. 
"It's not even conscious. I hate to admit it, but anytime you're at a stoplight and your phone is within reach? You pick it up," he said. "It's become instinctual. Even if you put the phone down and walk out of the room, you're always aware of where it is. It's become an extension of you. That's fucking scary."
Haberstroh said it was obvious that those comments from Redick were not intended to judge his teammates, or be a grouch, and that at the time (when Redick was with Philadelphia) he said it wasn't even the most social media-obsessed locker room he'd ever played in. Instead, it was simply an observation about how players around the league operate. Hopefuly Redick can impart some of his wisdom on a certain rookie who's set to join his team in the very near future.