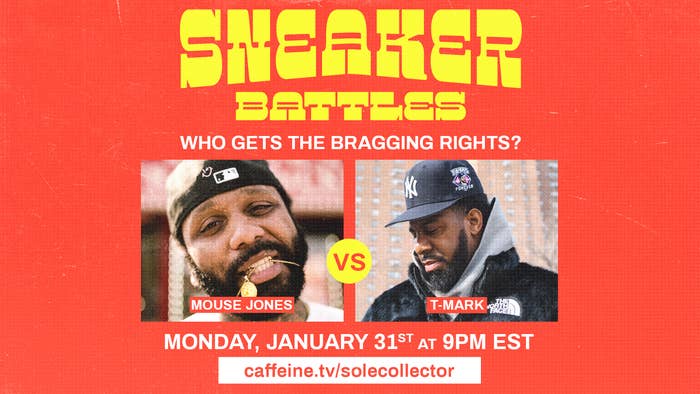 On this episode of Sole Collector's Sneaker Battles series, we have renowned sneakerhead and Sneaker Battles alumni Terrel Marcus (aka T-Mark) returning to the ring to face off against media personality Mouse Jones for 7 rounds of heat.
Each month, a new hour-long episode of Sneaker Battles will be live-streamed on Caffeine via the Sole Collector channel. The show is hosted by Harlem rapper and lifelong sneakerhead Smoke DZA, who will pit two contestants together in a 7 round battle to see who has the best sneakers in their respective collections.
Viewers can take part in the competition by voting on which battler they believe has the better pair among the two throughout the show.
The latest episode will premiere tonight on Caffeine.tv/solecollector at 9 p.m. ET.