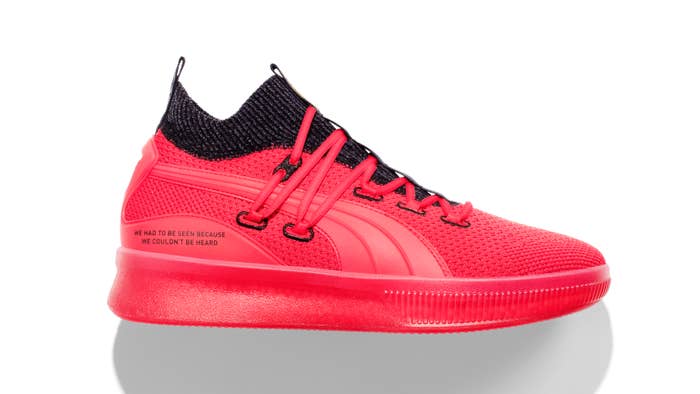 A follow-up to the Puma Clyde Court #Reform that dropped earlier this year, the brand is doubling down on its stance surrounding the reform for America's criminal justice system with the release of a new #Reform Clyde Court.
With the assistance of rapper Meek Mill, the latest kicks will don a red and black color scheme. According to the brand, the black hue signifies the U.S. prison system where many face unjust sentences that don't match the crimes they have been convicted for. The red symbolizes the blood and sacrifice of the many who have courageously given so much in fighting oppression and injustices for the past 60-plus years.
Additional details include "#Reform" seen on the tongue tag and the quote "WE HAD TO BE SEEN BECAUSE WE COULDN'T BE HEARD" from the longstanding brand ambassador, Tommie Smith, printed on the lateral side of the heel counter.
This latest iteration of the Clyde Court #Reform is available for preorder on puma.com now before it officially releases on Aug. 9. 100 percent of the proceeds from the sale will go towards Reform Alliance, an organization that's working to reform the criminal justice in America.