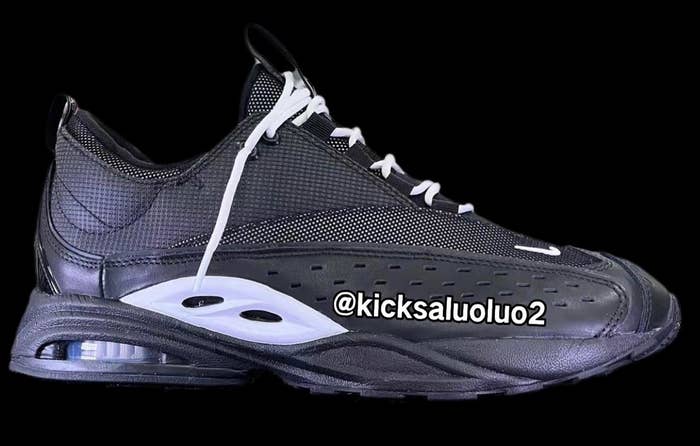 Drake and Nike have a new sneaker collab in the works, with early info suggesting that multiple iterations of the Nocta x Nike Air Zoom Drive will hit retail later this year. The news was initially reported today by Sole Retriever.
There is no leaked imagery of the purported sneaker collab at the time of writing, but the leaker account suggests that a white-based makeup will arrive this fall, along with a black and white colorway hitting retail this holiday season. The Nike Air Zoom Drive was originally released in 1999 as part of the Swoosh's innovative Alpha Project design series and has yet to be reissued.
Drake released his first Nike sneaker last year with the arrival of the Nocta x Nike Hot Step. Most recently, the Canadian rapper released collaborative swim fins as part of Nocta's "Turks and Caicos" collection.
As of now, release details for the Nocta x Nike Air Zoom Drive collab have yet to be announced by either of the parties involved. Check back soon for new developments including a first look in the coming months.
UPDATE (08/18): Thanks to @kicksdong on Instagram, we now have a first look at the forthcoming Nocta x Nike Air Zoom Drive collab. There are no release official available at the time of writing, but we'll keep you updated if anything changes.