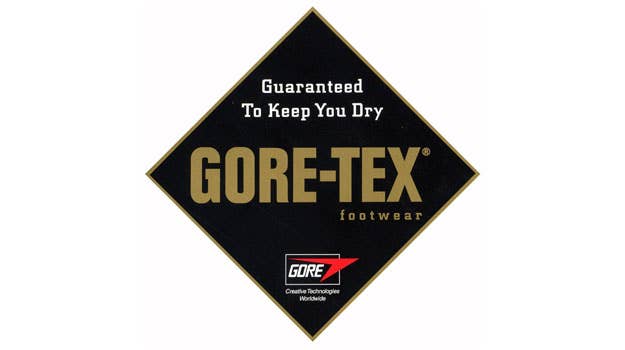 KNOW YOUR TECH breaks down the scientific technology used in your favorite sneakers and activewear. Let's demystify your next purchase: today's technology is water's worst enemy, Gore-Tex. Developed in 1969 when Bob Gore found an expanded polytertrafluoroethylene (impress your friends with that one) creating a strong porous material that blocks liquid while letting vapors escape for a weatherproof, breathable combination. Gore-tex has since evolved, most recently to include the Pro technology.
What is it? Gore-Tex is essentially a membrane composed of microscopic pores with an end result creating a waterproof, windproof, and breathable protection to fit any product.
How does it work? This membrane is composed of microscopic pores that are too small for water to penetrate but large enough for vapor molecules to escape.
Notable Products: Ever since the very first GTX equipped running sneaker, brands have been eager to work with the weatherproofing leader. From Saucony to Brooks Running and Nike and back, almost all of your favorite brands have used the Gore-Tex technology.
Bottom Line: Gore-Tex changed the game and continues to progress their super-product with Gore-Tex Pro. Stay tuned.
[Gore-Tex]
RELATED: The 10 Best Gore-Tex Equipped Running Sneakers This Winter

RELATED: GAME CHANGER: How the Brooks Hugger GT Changed Cold Weather Running Forever