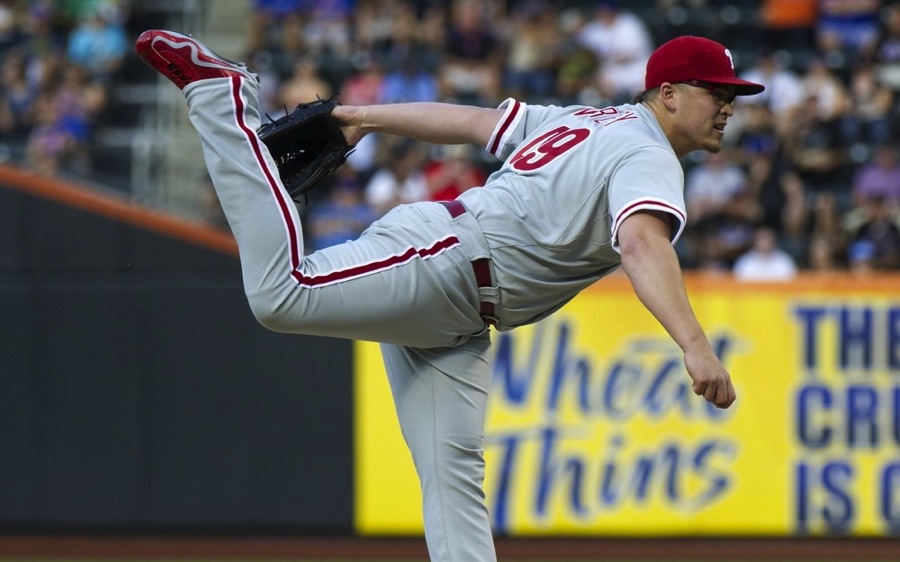 words & interview // Brennan Hiro Williams
Chilling ocean air, ominous waves of fog creeping across the upper deck, and the electric buzz of 41,915 fans hungry for glory. Familiar stimuli on a Friday night at AT&T Park, home of the 2010 World Champion San Francisco Giants. It's August 5, and the Giants are hosting the Philadelphia Phillies, fresh from the fervor of the trade deadline and in the throws of another pennant race. Phillies breakout rookie Vance Worley, more affectionately known by Phillies fans as the Vanimal, paces behind the mound, 90 miles from his childhood home in Sacramento, California.
A man on third. Two outs. Full count. Carlos Beltran, a six-time All-Star that Worley watched on Sportscenter growing up, digs back into the box. The crowd bellows from all sides, trying to knock Worley off kilter as he receives the sign from catcher Brian Schneider and comes set in his delivery. He unleashes a perfect two-seam fastball, tailing untouched into Schneider's glove on the inside corner. Beltran is frozen. The crowd falls silent. Umpire Mike Muchlinski steps back and emphatically punches the air. Strike three.
What sounds like the geometry class daydream of any young baseball player became a reality for Vance Worley in 2011, thrust into the fifth starter role in a celebrated Phillies staff that included four of the best pitchers in the game - Roy Halladay, Cliff Lee, Cole Hamels, and Roy Oswalt. With his signature mohawk, Oakley spectacles and aggressive style, Worley is fast becoming a fan favorite in sports-crazed Philadelphia. At the time of this writing, his twitter account (@Vanimal_49) has over 32,400 followers, in addition to at least 20 fan-made Facebook pages dedicated to things like "Vance Worley's Glasses" and "Vance Worley's Sweaty Hat." His late season streak of 12 straight starts resulting in a Phillies win, the longest such streak by a Phillies pitcher since Hall of Fame member Steve Carlton in 1972, thrust Worley into the discussion for National League Rookie of the Year. While Philadelphia's World Series dreams were dashed in the opening round of the postseason, Worley, with his 11-3 record and 3.01 ERA, gives the team renewed optimism for 2012.