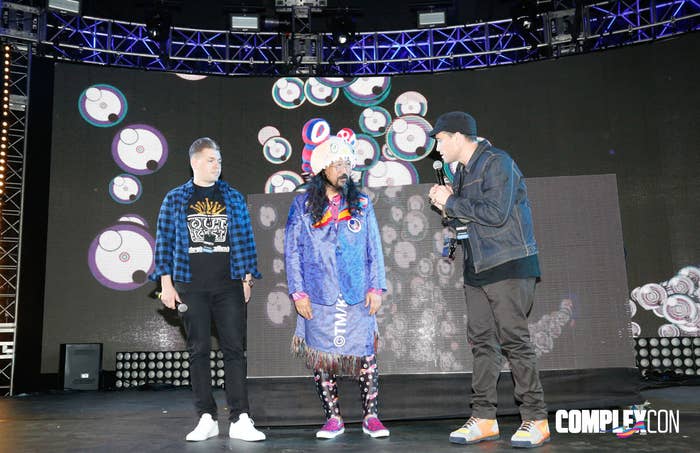 Japanese pop artist Takashi Murakami is, by his own admission, not a sneakerhead. But that doesn't mean he doesn't have a ton of shoes in his collection. In an interview at ComplexCon, the artist said his Vans alone number in the hundreds.
"I have 300, 400 white Vans," Murakami said.
He doesn't have to rely on just white Vans for his rotation anymore though: Murakami's love for the brand resulted in a collaborative range of sneakers and decks in 2015.
True to form, Murakami was spotted walking the ComplexCon 2016 floor this past weekend exclusively in Vans sneakers.
Read the full interview with Murakami here.