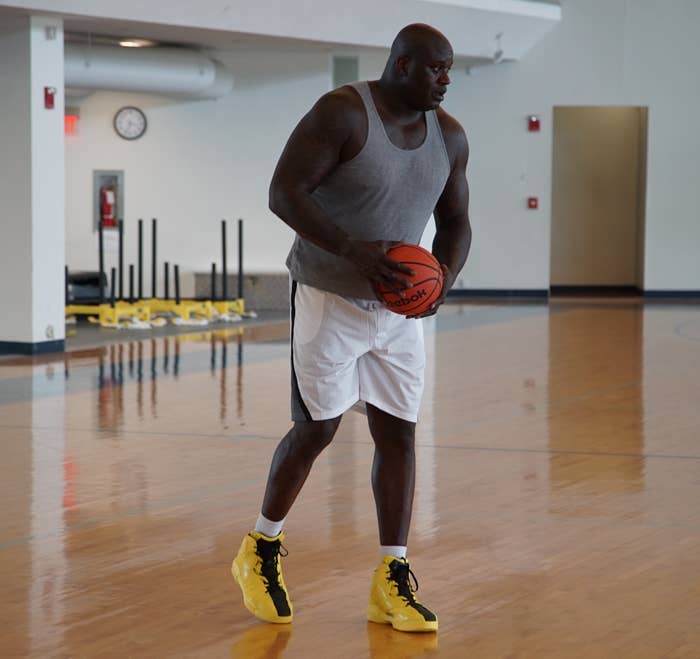 Reebok has updated Shaq's first signature shoe to celebrate its 25th anniversary, releasing the Shaq Attaq Modern over the weekend. The brand made sure to get the man himself in the sneakers, inviting him out to its Massachusetts headquarters recently to play in the Shaq Attaq Modern at its on-campus court.
The Shaq Attaq Modern isn't a proper piece of contemporary basketball footwear, but makes attempts at being more suitable for performance wear than a straight retro. The sneaker reduces the overall weight of the model by using woven mesh instead of leather and aims for minimal stitching.
The Reebok Shaq Attaq Modern is available in stores now for $160. This debut colorway is inspired by the cover art for the 16-bit fighter Shaq Fu, according to Reebok designer Xavier Jones.
While Reebok isn't currently in the business of making true performance basketball sneakers, the brand recently hinted at a return to that category.