1.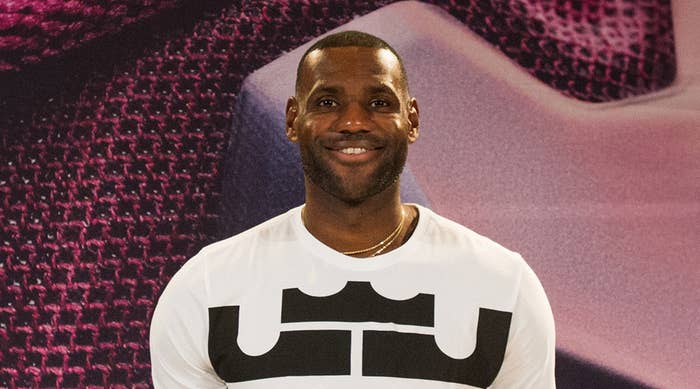 by Brendan Dunne
LeBron James will be a Nike athlete for the rest of his life, according to ESPN's Darren Rovell.
Minutes ago, Rovell tweeted that Nike had locked down the man also known as King James for a lifetime deal.



BREAKING: Nike has signed LeBron James to a lifetime deal. Largest single athlete guarantee in company's 44-year history.


— Darren Rovell (@darrenrovell) December 7, 2015
James has been a Nike athlete for the entirety of his professional career, having signed a seven-year, $90 million contract with the brand in 2003 before he even entered the NBA.
UPDATE 12/07: Rovell's full piece on the deal is up now at ESPN. His source close to the matter says that the deal is the largest single athlete guarantee in Nike history and that it surpasses the massive $300 million deal Kevin Durant signed with Nike last year. Rovell also obtained a statement from Nike on the matter, which read:



"We can confirm that we have agreed to a lifetime relationship with LeBron that provides significant value to our business, brand and shareholders. We have already built a strong LeBron business over the past 12 years, and we see the potential for this to continue to grow throughout his playing career and beyond."