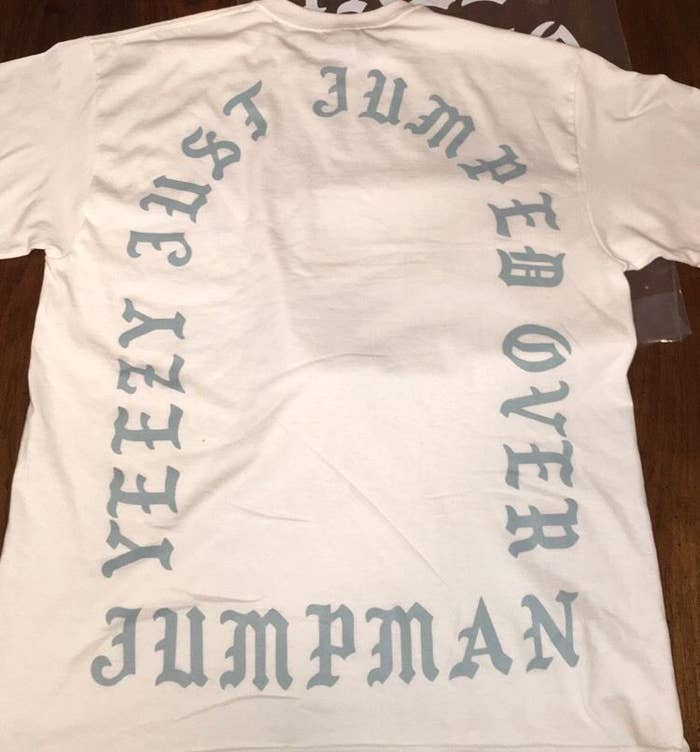 Whether or not Yeezy really jumped over the Jumpman is still up for debate, but that's not stopping Kanye West from reminding his fans of the lyric.
Over the weekend, the rapper continued his run of merchandise surrounding his new album, The Life of Pablo, with a pop-up in Los Angeles that delivered a handful of new designs. One of the shirts available features the line "Yeezy just jumped over Jumpman," which West used as a refrain is his all-out Nike diss "Facts" to insinuate that his sneakers are now more sought-after than Jordans.
For now, it looks like the shirt is only available in L.A., although there is one listed on eBay.
Based on the below image from Twitter user @jshin130, who visited the pop-up this weekend, the shirt retailed for $55.