In 2013, during an interview radio station Hot 97, Kanye West let the world know that he'd signed with adidas. The announcement, which came after a period of West publicly bashing his old sneaker sponsor Nike, shook the shoe world, and the product the partnership eventually produced helped adidas ascend to a new level of cool.
But, the first Kanye West adidas sneaker actually happened back in 2005. That sneaker, never known to the public until this year, is seen in full detail for the first time here.
West was in talks about signing with adidas for a collaborative line in 2005. At the time, he was a relatively new name, having just released his debut album, The College Dropout, in 2004. He hadn't yet really established himself in the fashion world, but that didn't mean West lacked ambition.
During studio sessions for the recording of his second album, Late Registration, West requested a meeting with higher-ups at adidas to discuss the possibility of working together. They agreed, flying from adidas' headquarters in Germany out to Los Angeles. But, West's vision at the time was too big for what the brand was willing to sign on for—he wanted stores, his own line, and his own design team. (West's deal with adidas inked in 2013 would secure him all these things.)
Part of West's pitch to the brand was to have them help get his clothing line, Pastelle, off the ground. Ironically, Pastelle appears to be finally happening in 2016, although there's no evidence of adidas' involvement.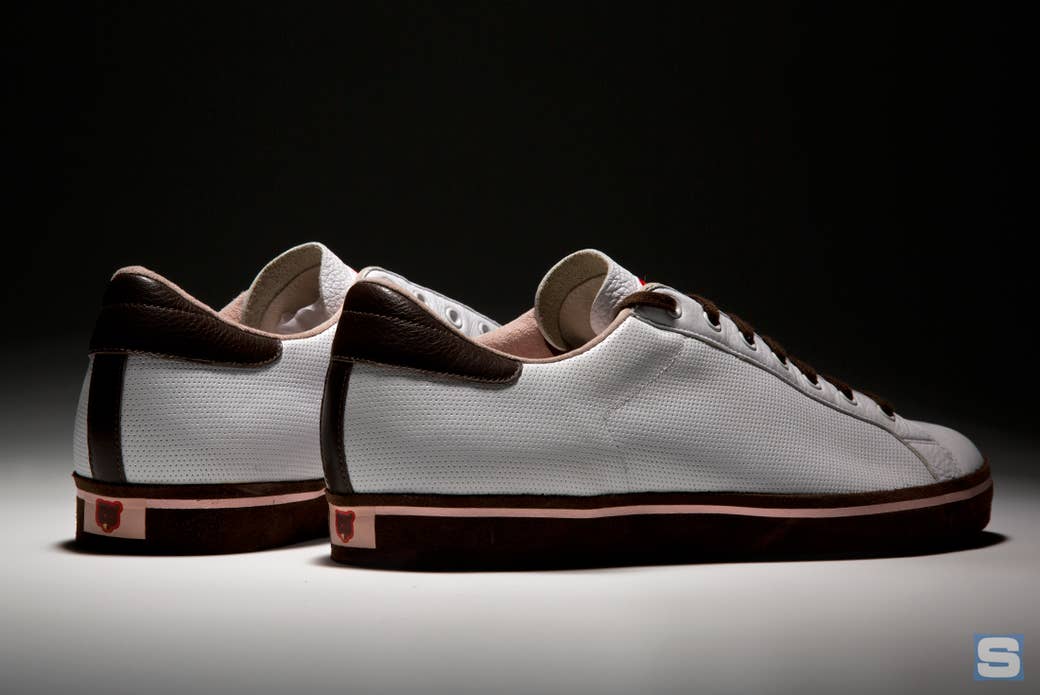 Adidas consultant Gary Aspden, who was present for the meeting, said in an interview with Crepe City magazine (excerpted at Hypebeast) that West was interested in remixing archival adidas models.
"The discussion revolved around working with adidas on versions of the Rod Laver Vintage, which was his favorite shoe at that time," he said.
After about 45 minutes of back and forth between the parties, with West occasionally breaking off from the conversation to record rhymes for the album he was working on, Adidas said no. Ultimately, the adidas team decided that West's vision was not developed enough, and that what he was asking for was far more than what they were comfortable delivering.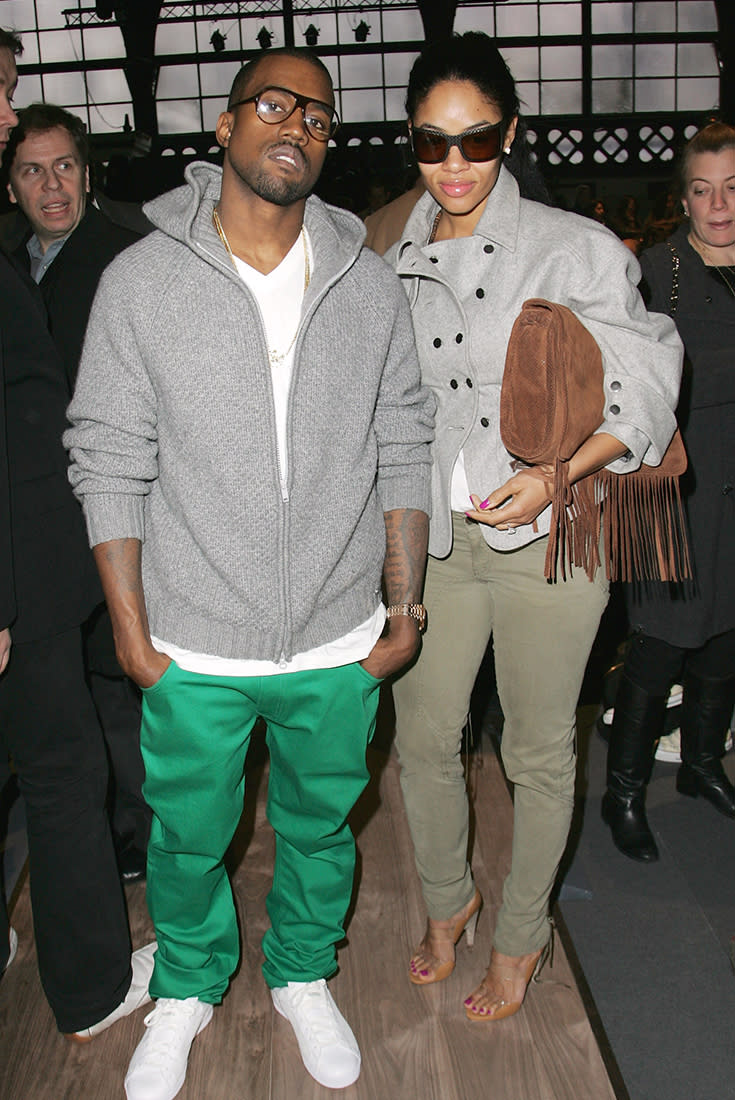 "Where he wanted to go aesthetically with Pastelle and his brand was not right for us at that moment," said a source close to the matter in an interview with Sole Collector.  "He was still trying to figure out who he was as a designer and what he wanted to create wasn't a business model or a platform that I/we were ready to get behind."
But, adidas didn't want to totally close the door on the relationship. The brand had been sending West free sneakers, and wanted to keep things amicable should the two ever decide to work together in the future. From that desire came the shoe pictured here.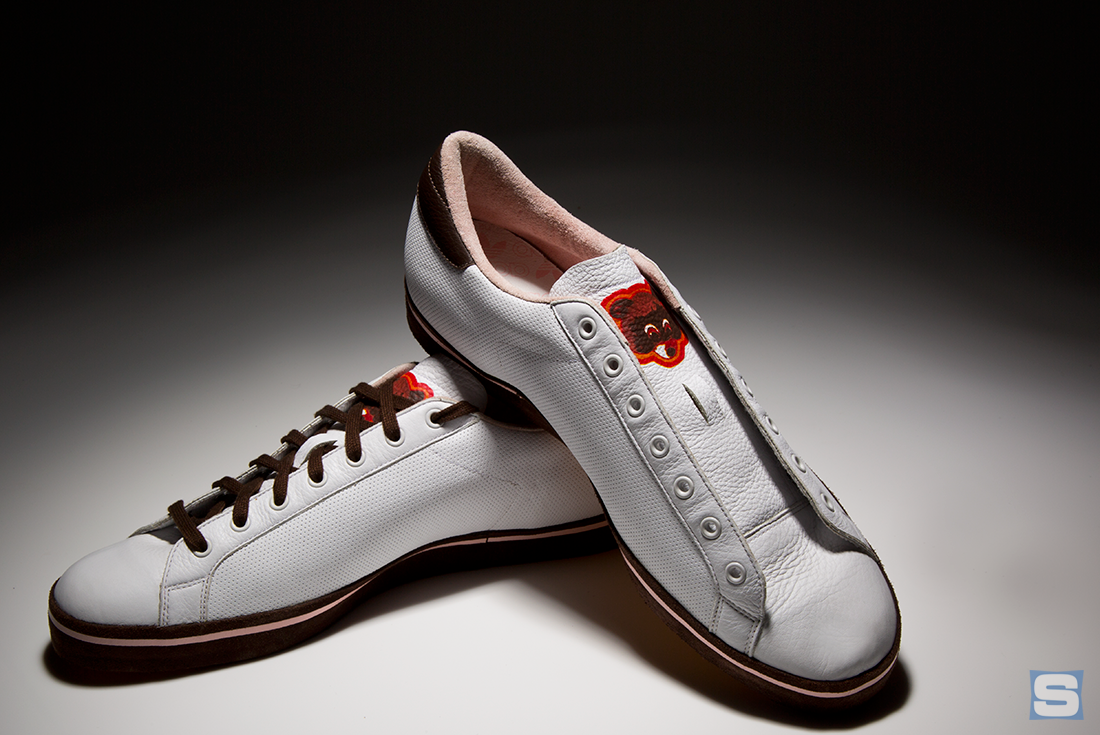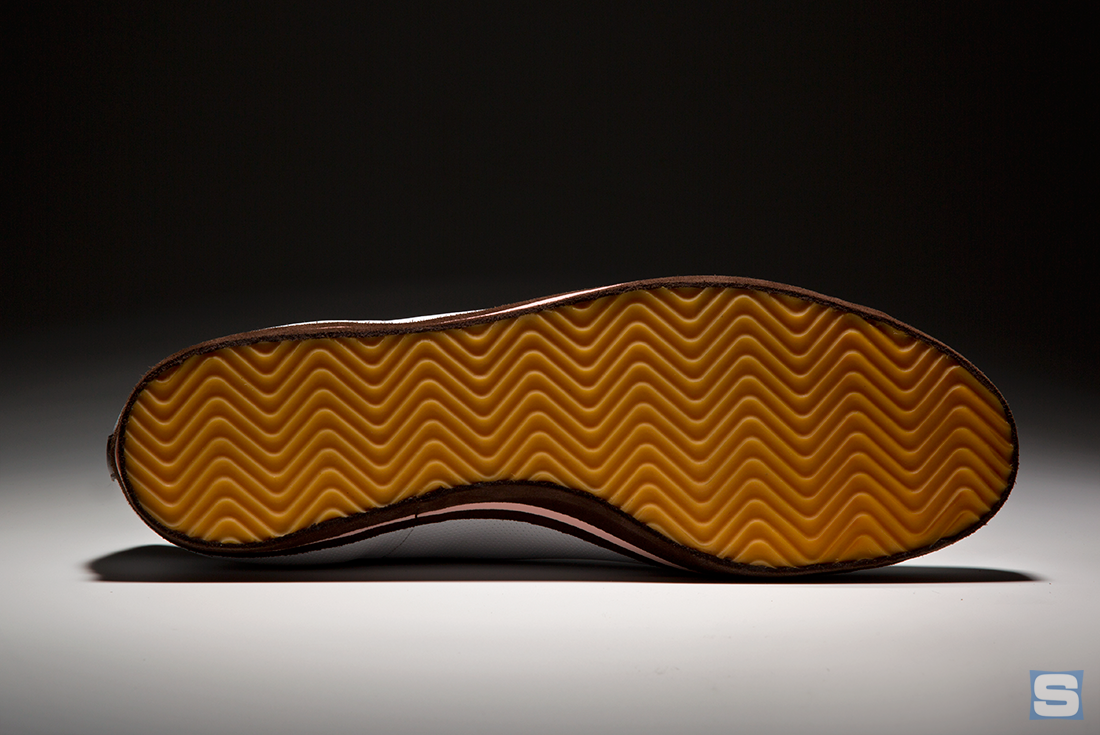 The sneaker was not designed by Kanye West, and was actually made as a surprise gift for him. When the adidas team returned to Germany, they decided to produce a handful of exclusive pairs just for West as a token of goodwill. They selected the adidas Rod Laver Vintage, a model West wore regularly at the time and one that fit in with the preppy, Polo-anchored aesthetic of his first fashion incarnation. Today, brands like Common Projects and A.P.C. sell dressed up versions of this silhouette highlighting the timeless simplicity of the classic design.​
The sneaker is a fairly tame model in comparison to bold designs like the Nike Air Yeezy and the adidas Yeezy 750 Boost that would later solidify West's ability to deliver daring footwear at retail. The Rod Laver Vintage is dressed in perforated white leather, suede midsoles, and wavy gum outsoles. The sneaker is marked with "SAMPLE" text on the inside, and comes in the rapper's size 12. Setting the pair apart is the Dropout Bear logo on the tongue and heel, a Kanye West mark used frequently early on in his career that's since been retired.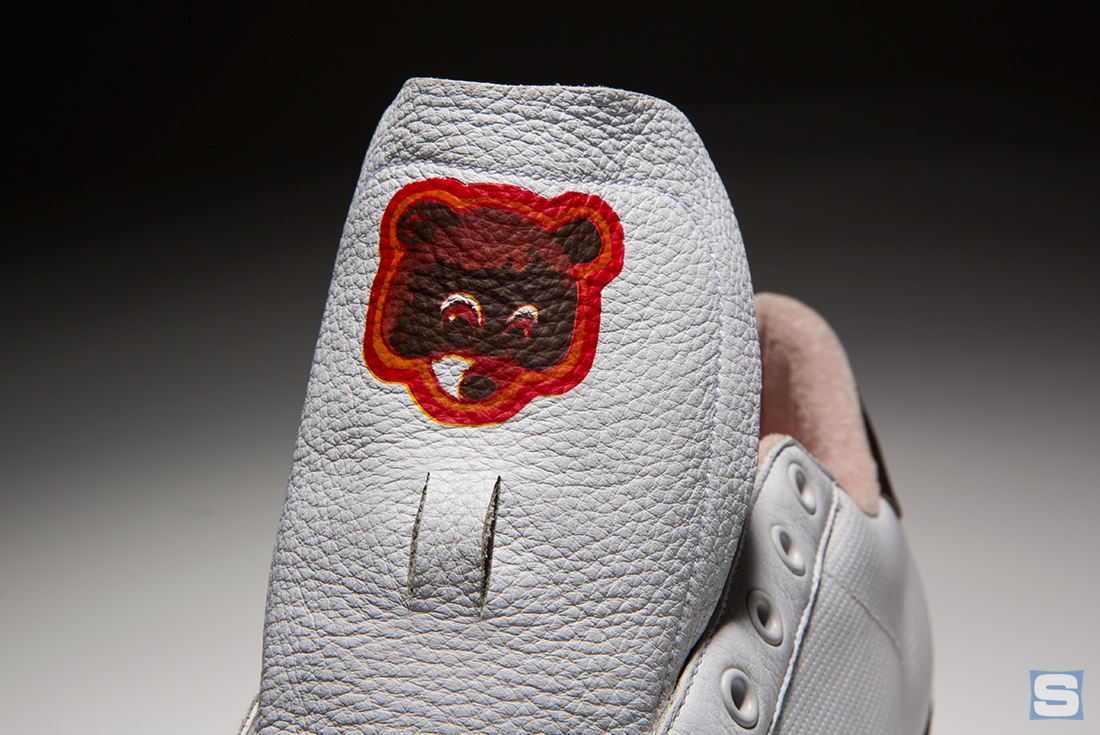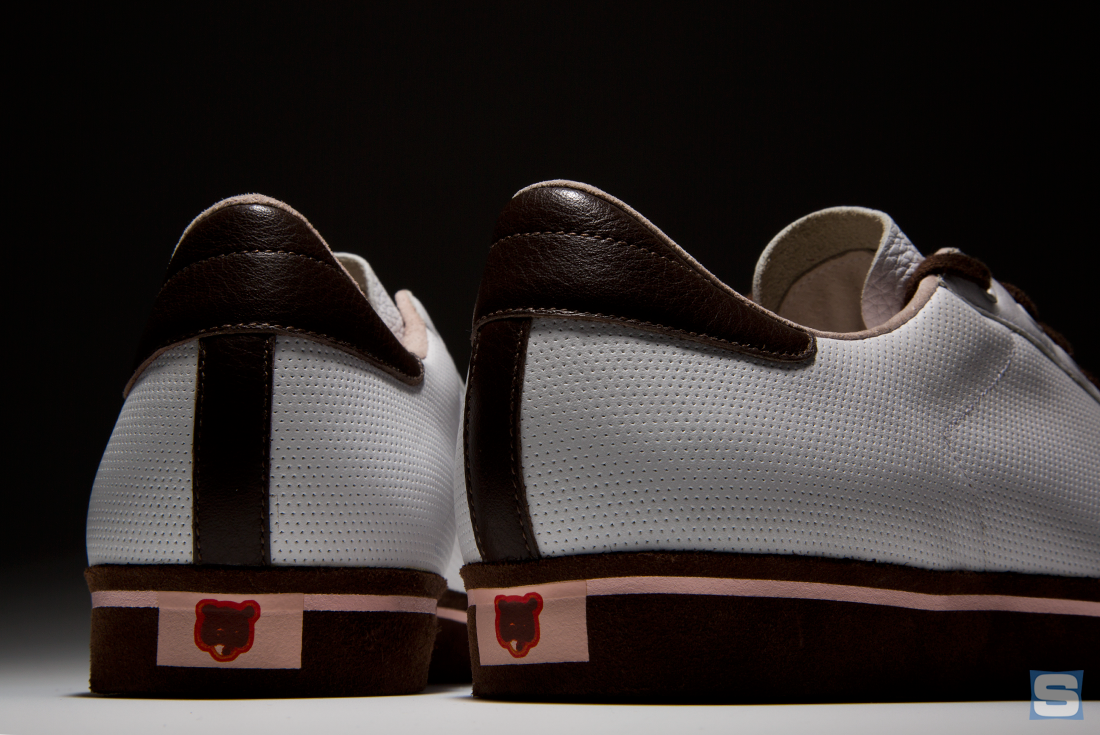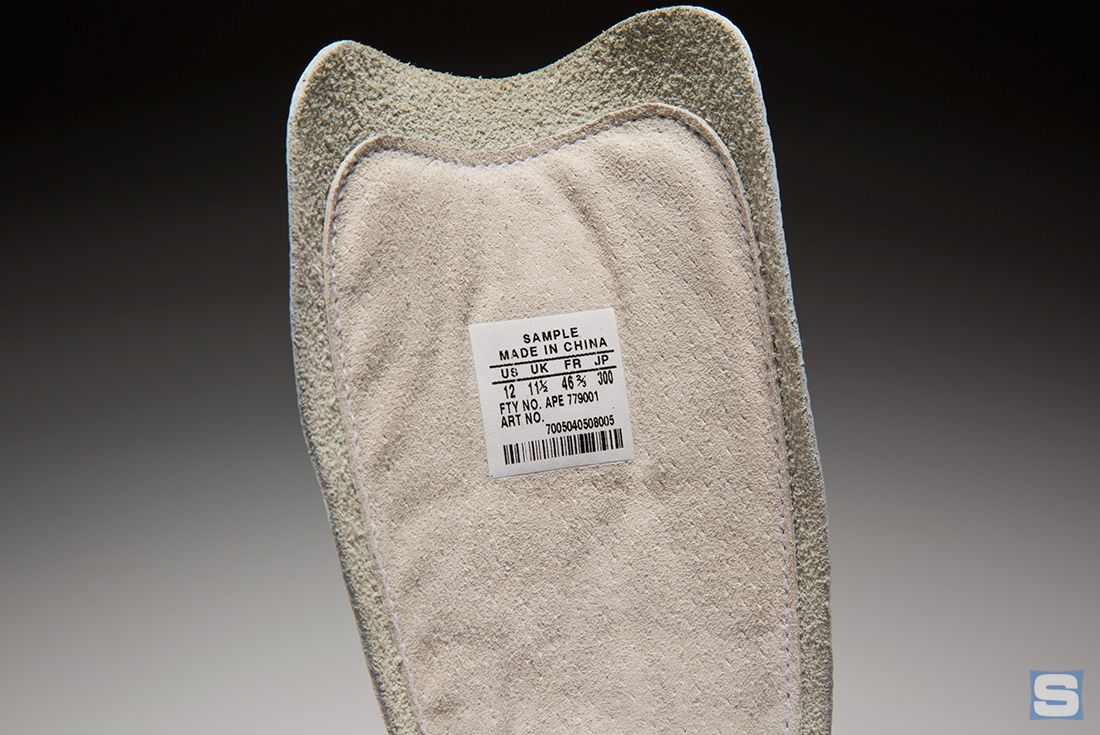 Despite having been given to West over a decade ago, this exclusive has never fully been seen by the public. The rapper continued to wear the Rod Laver Vintage all the way up until 2012–even donning pairs while he was in the midst of putting out Nike shoes–but has never been spotted in this exact pair.
There is one source who claims West's work manifested in other adidas sneakers before he signed with the brand in 2013. According to Ibn Jasper, West's close friend and personal barber of over 20 years, the rapper designed a shoe for Reebok around 2006. Jasper says that a shoe West originally designed for Reebok ended up being used in adidas' David Beckham line (adidas has owned Reebok since 2005). While Jasper insists West was the original source of that shoe, the adidas ZX800/850, nobody has corroborated his story. What's more, a quick look at the adidas archives and the history of the ZX family help to disqualify his statement.
West has of course gone on to have a prolific sneaker career. After being turned down by adidas in 2005, he later produced landmark collections with Nike and Louis Vuitton that had people camped out for days and shelling out hundreds of dollars just to purchase a pair. He's currently still signed to adidas, and has brought a lot more eyes to the brand with his Yeezy Boost line. At this point, his shoes are considered legitimate investments–the average price on the resale market for a pair of Yeezy sneakers is $2,629, according to figures from StockX. Also dotting West's footwear career are many more samples from the likes of Reebok, Jordan, and Nike that never had proper retail releases.