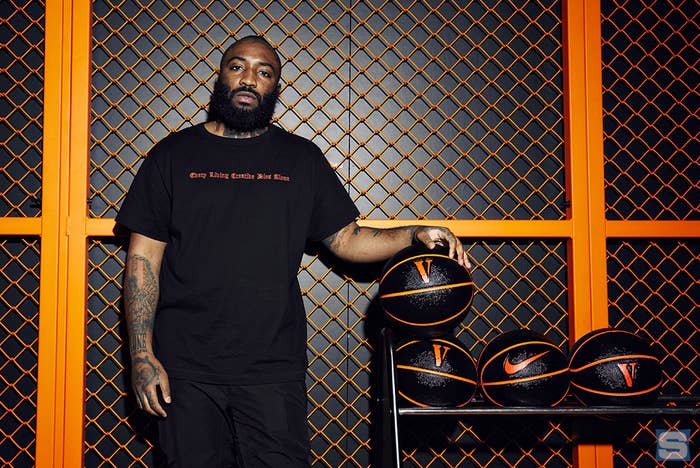 A top Nike collaborator is attempting to clear his name after being hit with allegations of sexual assault on social media this week. ASAP Bari, a co-founder of Harlem's ASAP Mob collective, found himself at the center of controversy after an explicit video surfaced that appeared to depict him demanding oral sex from a woman. He broke his silence on the matter via Twitter, posting a statement late Thursday night.
"A misleading video clip featuring adult content and activity has been released to the public without my knowledge or consent," Bari wrote. "Comments about myself or anyone being detained or arrested are false. We have resolved this issue amicably among all parties as adults. We were friends before this and will remain friends afterwards. Being raised by strong women who taught me to respect everyone, I'm disappointed in the situation as well as myself and will reflect on the situation appropriately."
Bari has worked with Nike through his Vlone clothing label, releasing a coveted pair of Air Force 1s. There are still many Vlone x Nike sneakers that have been previewed but not released, and it's unclear if the brand will continue its partnership with Bari in the wake of the allegations.
Nike did not respond to Sole Collector's request for comment.