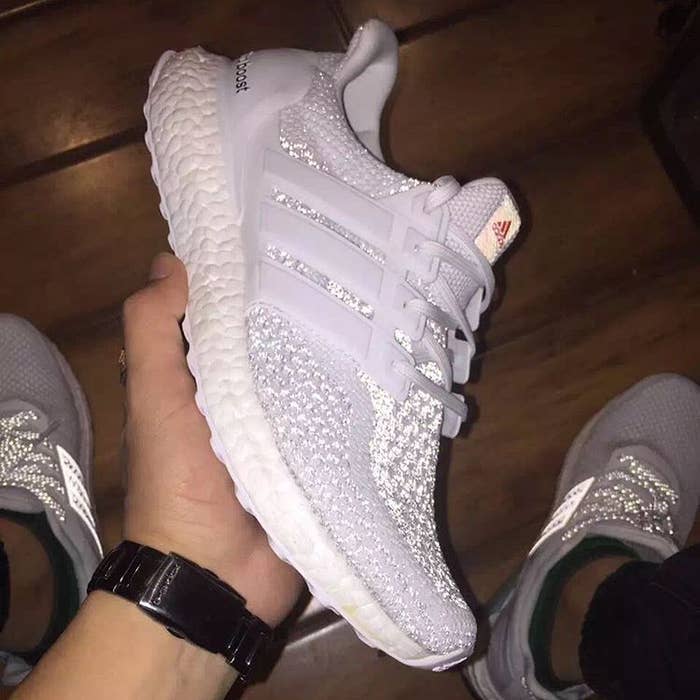 White Ultra Boosts don't really need any help flying off shelves at the moment, but adidas has still gone ahead and added an accent to the shoes that should make them even more coveted on this pair.
Here, the brand uses a good amount of reflective threads on the upper's Primeknit. That material choice has the sneakers looking not quite as white as previous pairs, but it's unlikely that will turn too many people away. Also notable here is the use of reflective material on the bottom's Boost cushioning.
Rumor has it this white reflective pair of adidas Ultra Boosts will be a limited release come July or August.