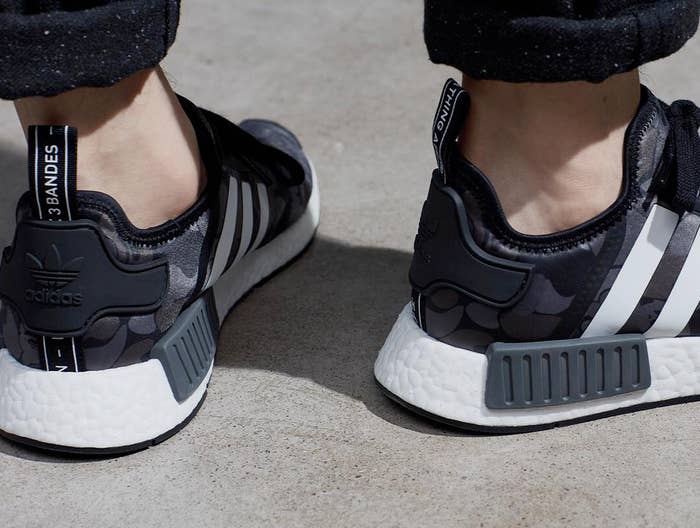 It's really happening: Bape x Adidas NMDs are releasing. While the collaboration at first sounded only like the stuff of hypebeasts' dreams, it is indeed hitting retail stores soon. On Thursday, Adidas confirmed that the collection will release on Nov. 26.
The Adidas NMD styles will release alongside a puffy, co-branded jacket with a shark hood that zips over the face in true Bape fashion and two Adidas Firebird track jackets.
While the worldwide release date is set for Nov. 26, these styles won't be available in Western Europe until Dec. 22.
Bape and Adidas have a rich history of collaborations that stretches back to 2003's Super Ape Star styles.