1.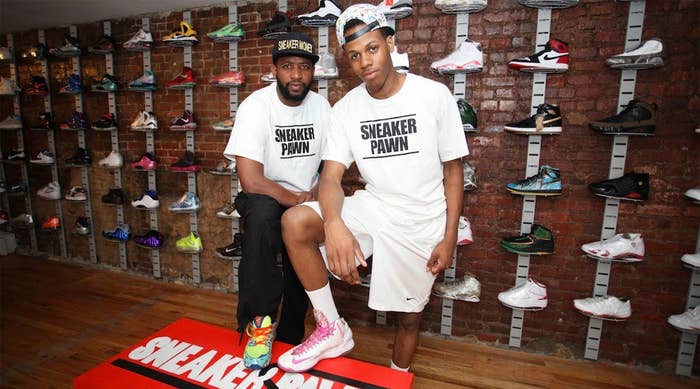 by Brandon Richard
Last summer, New York-based Sneaker Pawn made national headlines for being the "world's first sneaker pawn shop." As it was explained, 16-year old Chase Reed sold off his 200-pair sneaker collection for $30,000 in seed money. The story was original reported by the New York Post, who has now provided a potentially disappointing update.
According to the Post, the Harlem shop is being accused of stiffing its workers on pay, failing to collect sales tax and fabricating the story of the teenage founder — resulting in an investigation by the Manhattan District Attorney's Office. Damon Taylor, the ex-partner of Chase's father Troy, says Reed was a phony front man put in place because Troy decided the shop needed a young, hip presence. Taylor added that the 200 pairs of sneakers originally sold for seed money belonged to a friend of Reed's.
In response, Troy Reed is still claiming that the business belongs to his son and denies that workers weren't paid. He did, however, admit to not paying sales tax.