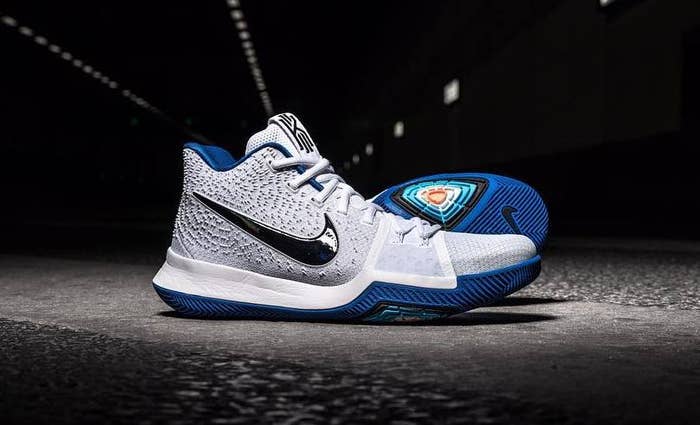 Nike is still holding off on the Kyrie 3 unveiling, but social media isn't planning to wait much longer.
New images have surfaced of the Nike Kyrie 3 in a previously unseen white and blue colorway — possibly a nod to Irving's alma mater. Again, we get a feel for the shoe's wildly textured synthetic upper, which wraps from the heel to the lateral quarter. There's also a better look at the reinforced forefoot, acting in place of the cross-strap from the Kyrie 2.
The general response on Twitter and other social platforms has been that the Kyrie 3 is a step down from the previous two models. Do these new photos help sway your opinion in the other direction any? Let us know and stand by for more as the Kyrie 3's early 2017 launch approaches.