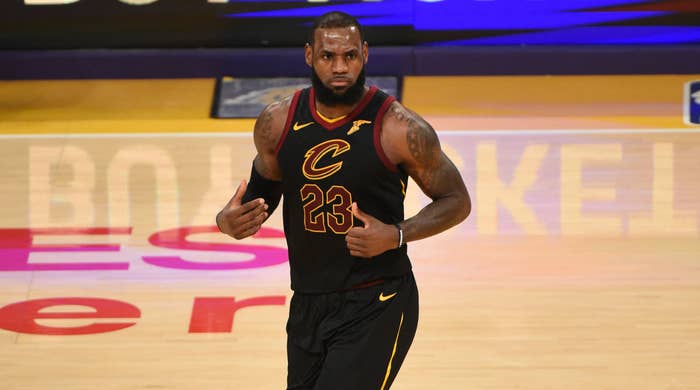 There was no TV special. No lengthy Sports Illustrated article. Just a simple release courtesy of his representatives at Klutch Sports: LeBron James is signing a 4-year deal to become a member of the Los Angeles Lakers.
The swift decision was announced by Klutch today, officially ending James' second stint with the Cleveland Cavaliers. He'll now join the league's most storied franchise, which has a roster full of young talent, but is rumored to be a potential landing spot for free agent DeMarcus Cousins and unhappy superstar Kawhi Leonard.
James has made it no secret that he has billionaire aspirations and would like to maximize the potential of his off-court business ventures. Making the move to Los Angeles certainly helps the matter. From a sneaker standpoint, the NBA's top endorser is now taking his lifetime Nike deal to the biggest market in the league. The Nike LeBron 16, expected to launch later this year, will officially mark the beginning of King James' sneaker chapter in Hollywood.