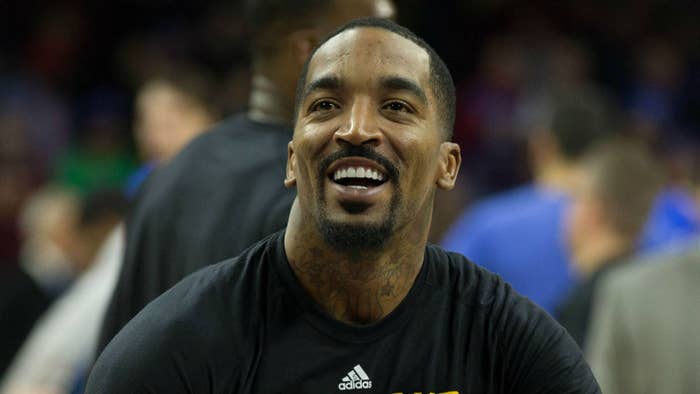 J.R. Smith's 2016 will probably go down as one of the greatest years of his life. He won an NBA championship, re-signed with the Cavs, got married and announced a new baby. Of course, because this year is trash, it finished with Smith breaking his thumb, sidelining him for 12-14 weeks. But is Smith pouting about a little bad luck during his downtime? Absolutely not. Instead, he's making sure his family stays fed during these tough times.
Earlier tonight, Smith (or somebody he associates with) used his Instagram accounts to sell "Tricolor" Adidas NMDs. The shoes, which retail for $170, were marked up to $275 in the listing. Smith's online webstore, Team Swish Store, stocks the most recent Nike and Air Jordan releases, some also with marked up retail.
The Instagram post, possibly made by a friend or business partner, has since been deleted from Smith's account.