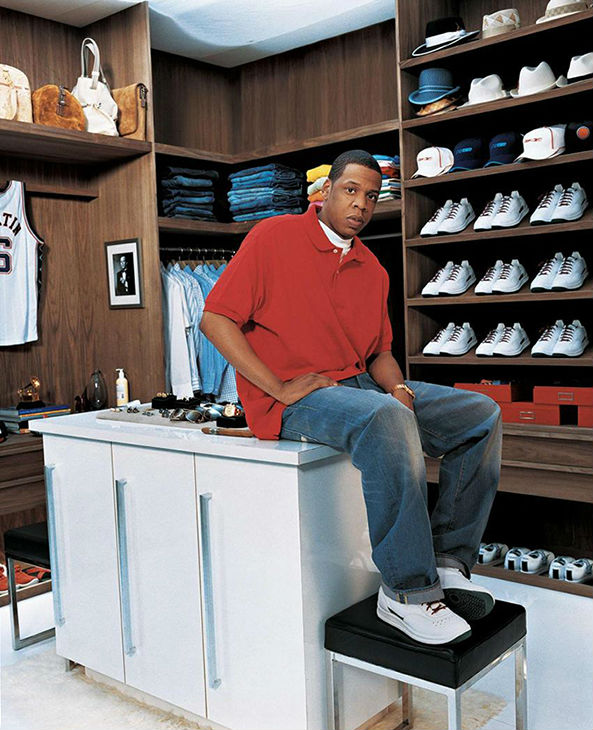 by Brandon Richard
When Reebok failed to land high-profile rookies LeBron James and Carmelo Anthony in 2002, the brand employed a new strategy to connect with young urban consumers. Diverting from a pure sport focus, attention turned to hip-hop culture, and arguably its biggest stars at the time: Jay Z and 50 Cent.
Jay was red hot heading into 2003. He had just released his eighth platinum album, The Blueprint 2: Gift & The Curse. The album debuted at #1 on the Billboard 200, moving 545,000 copies in its first week. He also headlined the inaugural Sprite Liquid Mix Tour with his Roc-A-Fella family, and his relationship with a newly solo pop star by the name of Beyonce Knowles went public.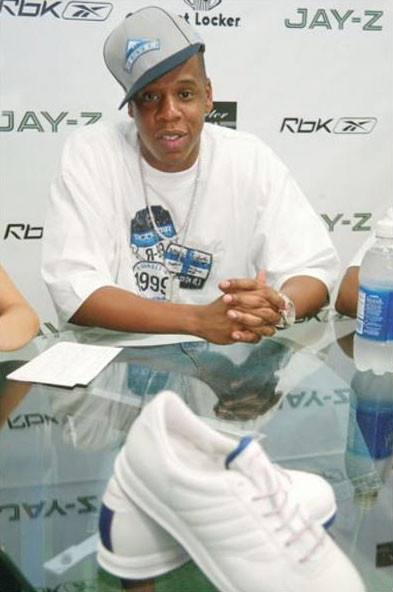 Reebok signed Jay to a multi-year endorsement deal giving the Brooklyn-born rapper a signature sneaker and apparel line. The move was said to be an industry first, though it could be argued that artists like Run DMC (adidas) and Michael Jackson (L.A. Gear) had already charted the territory.
The first and most memorable release was the S. Carter, a low-top inspired by the Gucci 84 tennis sneaker—a favorite of '80s hustlers. "It's a casual shoe," Jay told the New York Post in 2003. "It's for a guy on the sidelines that can't jump, but still wants to look cool."
On April 18, 2003, Reebok launched the first run of the S. Carter, primarily at Foot Locker locations nationwide. Each pair was packaged along with a CD sampler featuring unreleased Jay Z music. Less than a week later, it was announced that they sold more than 10,000 pairs tagged at $100, making the shoe the fastest selling in company history at that point.
"These were in the heyday of urban," said Steve Silver, co-founder of Ohio-based retailer NEXT. "We're talking about when Timberland was Timberland. Mitchell & Ness ruled the streets and Akademiks was your head-to-toe fit. Obviously a shoe with Jay was huge."
On the heels of that success, Reebok shipped the model to additional retailers in abundance that fall. With pairs quickly flooding the market, the S. Carter's momentum stalled.
"They were only marginally successful for us," said Silver. "I think there was just too much of the shoe pumped into the market all at once and that kind of killed the demand."
A year later, Reebok introduced the S. Carter II, a similar tennis-inspired low-top, and expanded the collection into the basketball and tennis, but couldn't replicate the initial success of the partnership. As 50 Cent's G-Unit sneaker line shot ahead of the S. Carter over time, Jay and Reebok ended their partnership after four years.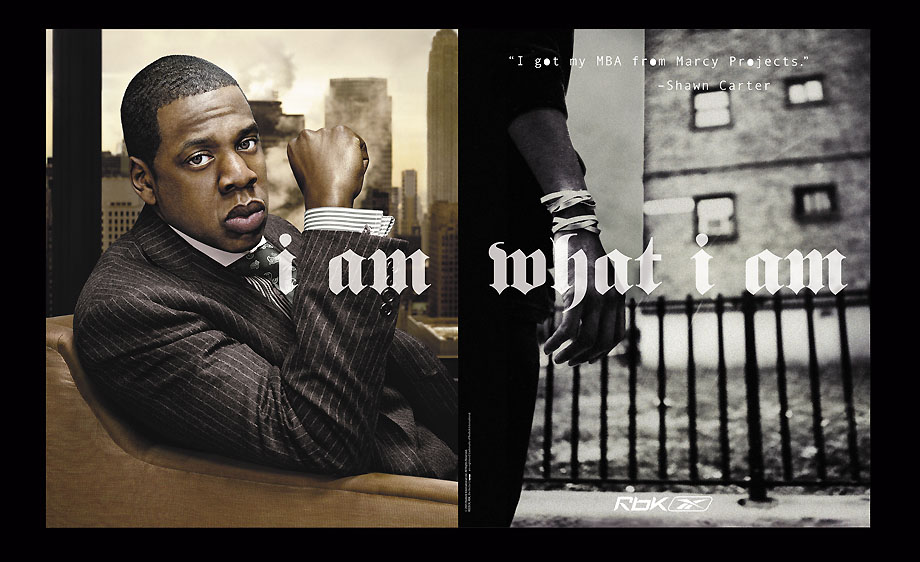 Much has changed since 2003, but one thing remains the same: Jay Z is still the biggest and most marketable star in hip-hop. While it can be argued that his prime as a musician is behind him, his overall profile is much bigger than it was a decade ago. Today, Jay has a net worth of more than $500 million, with ventures in sports management, fashion, liquor, mobile, and night clubs to name a few.
With so many things working in his favor, Jay could once again be a player in footwear, and a re-release of his S. Carter may be the way to jump back in.
Celebrity sneaker collaborations are more popular than they've ever been. Outside of Air Jordans and maybe Nike's LeBron James line, the biggest stories in sneakers relate to the current constellation of rap stars: Kanye West. Drake, Big Sean, Pusha T, Macklemore, Lil' Wayne, Tyler the Creator and Wiz Khalifa. These guys, and a few others, are currently linked to major sneaker brands, largely in part because of Jay's deal with Reebok.
"I think it gave us a blueprint and gave us an opportunity," said Reebok Creative Director Swizz Beatz at Tuesday's UFC announcement. "When Reebok was doing the S.Carters, the Icecreams, it was very new to the business. Even today with the collaborations, it's still fresh with other companies using creative people as well."
While celebrity endorsements aren't stand-alone game changers, they do provide brands with energy and recognition from younger consumers. Reebok experienced an 11 percent jump in footwear sales after signing Jay and 50 Cent in 2003, along with a 20 percent gain in shares. With just a 1.8 percent share of the U.S. sneaker market in 2014, Reebok could use the Roc Nation CEO's co-sign again.
But where does the S. Carter fit in today's landscape? The shoe wasn't exactly original to begin with, and footwear design has continued to evolve since its run ended. It'd be a complete nostalgia play, but that's not necessarily a bad thing—most retro product is exactly that. Reebok could find success with a limited rollout of a few colorways, but not everyone is a fan of the idea.
"The S. Carter was definitely ahead of its time," said Silver. "The silhouette was more or less a knock-off of a Gucci shoe at the time, but the idea of making a sneaker for a non-athlete was certainly forward thinking. Would it work today? I doubt it. Just too much competition right now. Would a retro work? Not another retro…please."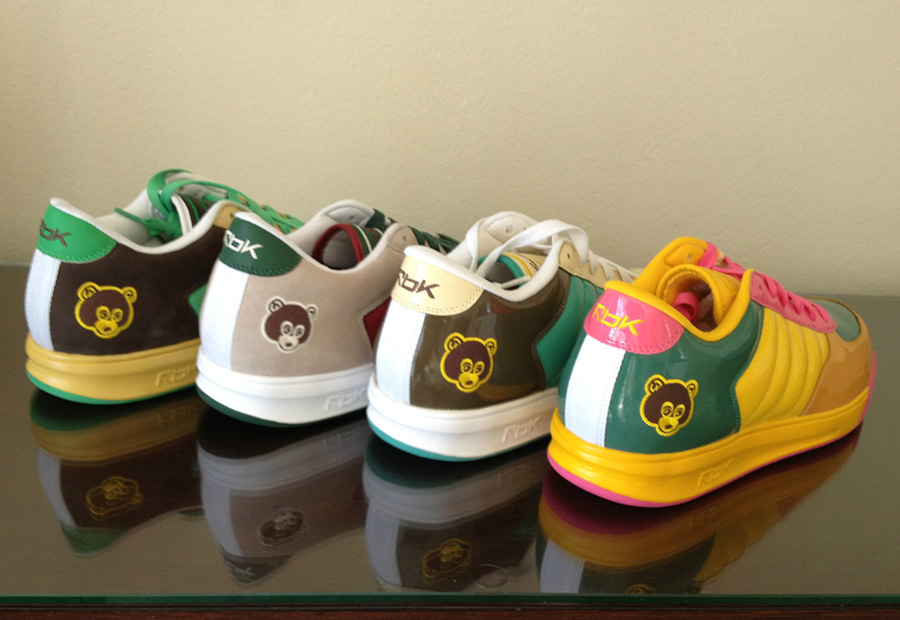 Reebok has placed a lot of stock in retro product as it shifts to a more training-focused brand. Modern performance basketball footwear has been scaled back in favor of frequent bringbacks from the '80s and '90s. If a case was made for the return of the Rafter, resurrecting Jigga's line seems like a no-brainer.
On average, deadstock S Dots fetch anywhere from $30 to $150 on eBay, which isn't a strong indication that there's a big audience for a retro. However, more limited, conceptualized colorways sell for hundreds, even thousands in the case of Kanye West's unreleased samples. (West happens to now be a collaborator with Reebok's parent company, if you're catching my drift.) And 10 more years of life for Jay means new concepts and experiences can be worked into his old sneaker. With the right strategy, a limited rollout and unique colorways, the S. Carter could be refreshed.
There's probably a bunch of legal hurdles that make an S. Carter retro more difficult than speaking it into existence. And while there may be reasons it shouldn't happen, a case can be made for Reebok to move forward. They're once again left without a major endorser and in need of a link to the young urban consumer. And there's still guys on the sideline who can't jump, but want to look cool. Call on Mr. Carter to save the day again — even if just temporarily.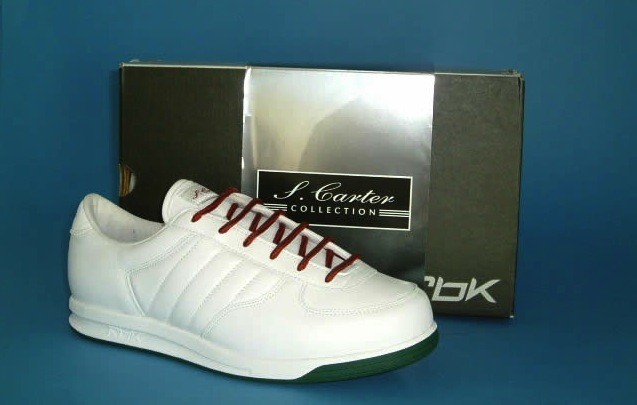 Brandon Richard is a writer for Sole Collector who is about that S. Carter life. Happy Ether Day, though. You can follow him on Twitter here.