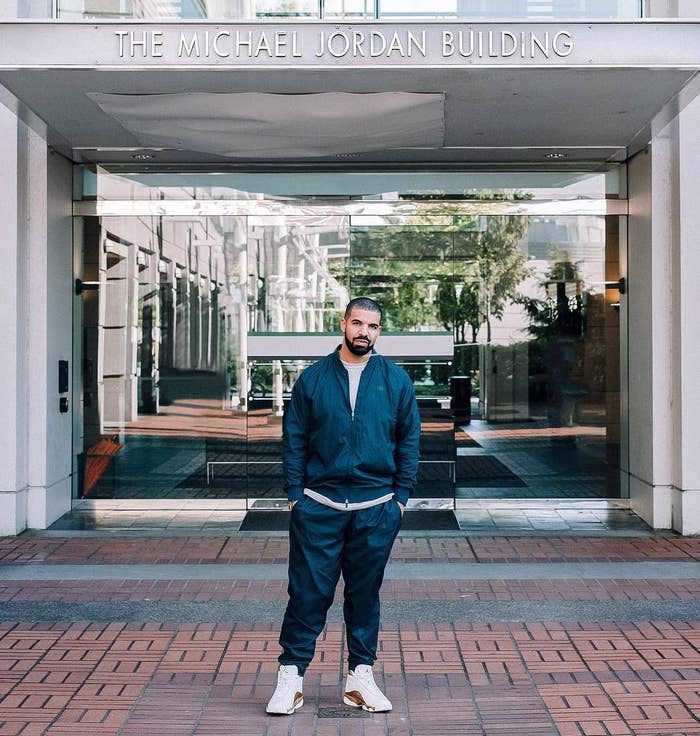 Perhaps the biggest musician in the world at the moment, Drake took some time out of his busy schedule to visit Nike Headquarters in Beaverton, Oregon yesterday. Laced up in the yet-to-release "DMP" Air Jordan 13 Retro, he met with the biggest executives associated with the brand, including the CEO.
Seen in several images of the visit shared on Instagram, Drake spent time with Nike CEO Mark Parker, Vice President for Design and Special Projects Tinker Hatfield, Jordan Brand President Larry Miller and Jordan Brand Vice President Howard "H" White. Outside of Phil Knight and Michael Jordan, one can't meet with four bigger names at Nike HQ.
What exactly was discussed in those meetings is between Drake and Nike for now. In one photo, Drake and Tinker are hunkered over the Architect's famous sketch pad, so it's safe to assume more "OVO" sneakers are on the way. We'll find out in the months ahead.