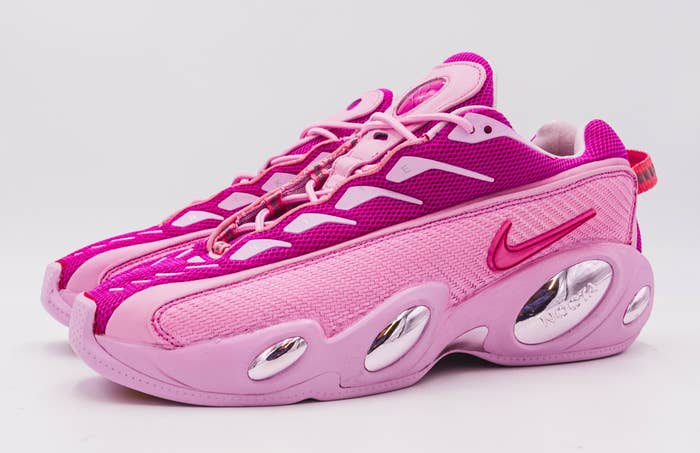 From custom vests, to aprons, to footwear, Drake's partnership with Nike has been on full display during his It's All a Blur Tour. The latter includes a special make-up of the forthcoming Nike NOCTA Glide worn by the rapper for his final show in Los Angeles this past Thursday.
Dominic Chambrone, aka The Surgeon, was commissioned to create a bespoke pair of Glides for Drake. He hand-dyed the pair in varying shades of pink, contrasted by chrome insets along the midsole. Previously, the Surgeon made him Stone Island-inspired pairs of the Air Jordan 12.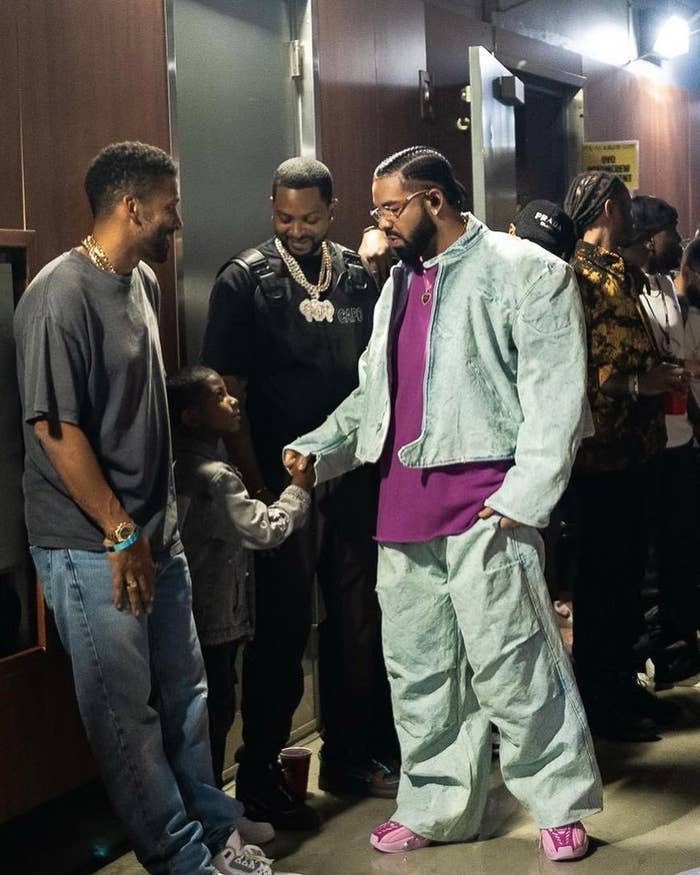 Though it's trickled out through a few retailers, the NOCTA Glide has yet to be released in an official capacity. Several colorways have been previewed over the past year, including a green-based version for the Nike EYBL. This pair will remain exclusive to The Boy, but you can try making your own when the white and chrome pair eventually hits retail.