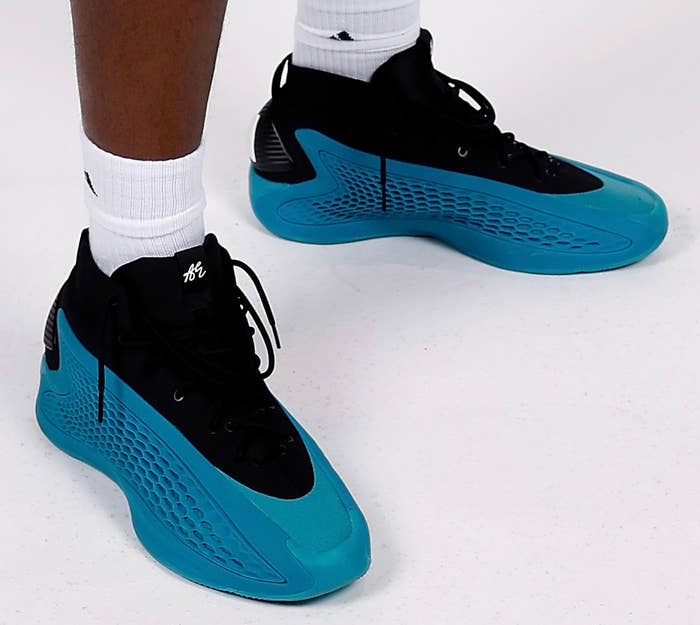 Following an official unveiling over the weekend, Anthony Edwards laced up his first signature shoe, the Adidas AE 1, for Thursday's Media Day at the Target Center.
Previously seen in orange, pink, and white-based colorways, the "New Wave" Adidas AE 1 is delivered in a Minnesota Timberwolves-inspired blue and black scheme. The nickname is said to reference Edwards' "revolutionary spirit."
In addition to the shoe, Edwards donned his number '5' jersey for the first time following an offseason switch from his previous number '1.' Edwards reportedly returned to his college number to honor his late mother and grandmother, both of whom passed away within eight months of each other after battling cancer. Edwards himself was also born on August 5.
Adidas hasn't yet announced plans to release the "New Wave" AE 1, but more details are expected sometime in December.