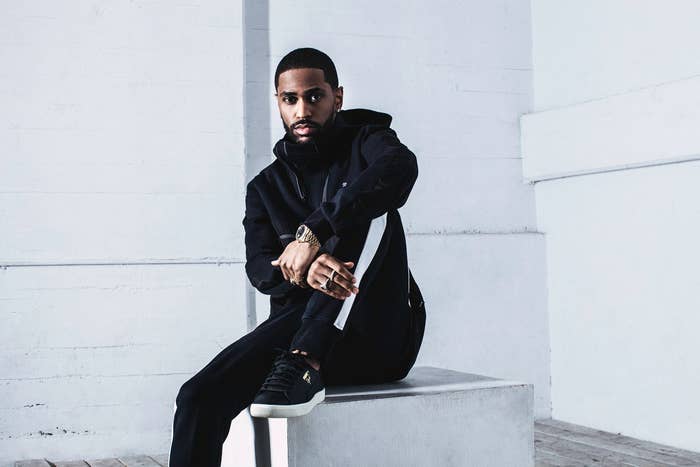 Puma is adding another superstar to its roster with rapper Big Sean, who just inked a deal as the new Creative Collaborator and Global Ambassador.
As part of Big Sean's partnership with the sportswear brand, he will be designing an exclusive collection that is slated to release in Spring 2018. Before that comes into life, he will represent Puma by wearing items from its Classics line like the Suede, Clyde and T7 Track suit. Additionally, Puma will be sponsoring the Big Sean as he goes on the "I Decided." tour this summer.
"We are thrilled to have Big Sean on board. Anyone who's followed him throughout his career will know that his talent goes beyond music," said PUMA's Global Director for Brand Marketing Adam Petrick. "His passion for creativity and individuality is very strong. We've already kicked off the design process with Sean and we're glad to see a fusion of his unique style and PUMA's sports heritage coming through. We're very pleased to welcome Sean to the PUMA family."
It's clear that the G.O.O.D. Music rapper has close ties with Kanye West, a big time collaborator with Adidas. The last time one of West's associates—Kylie Jenner—teamed up with Puma he wasn't too happy about it. Stay posted to Sole Collector for future updates on everything Big Sean x Puma.