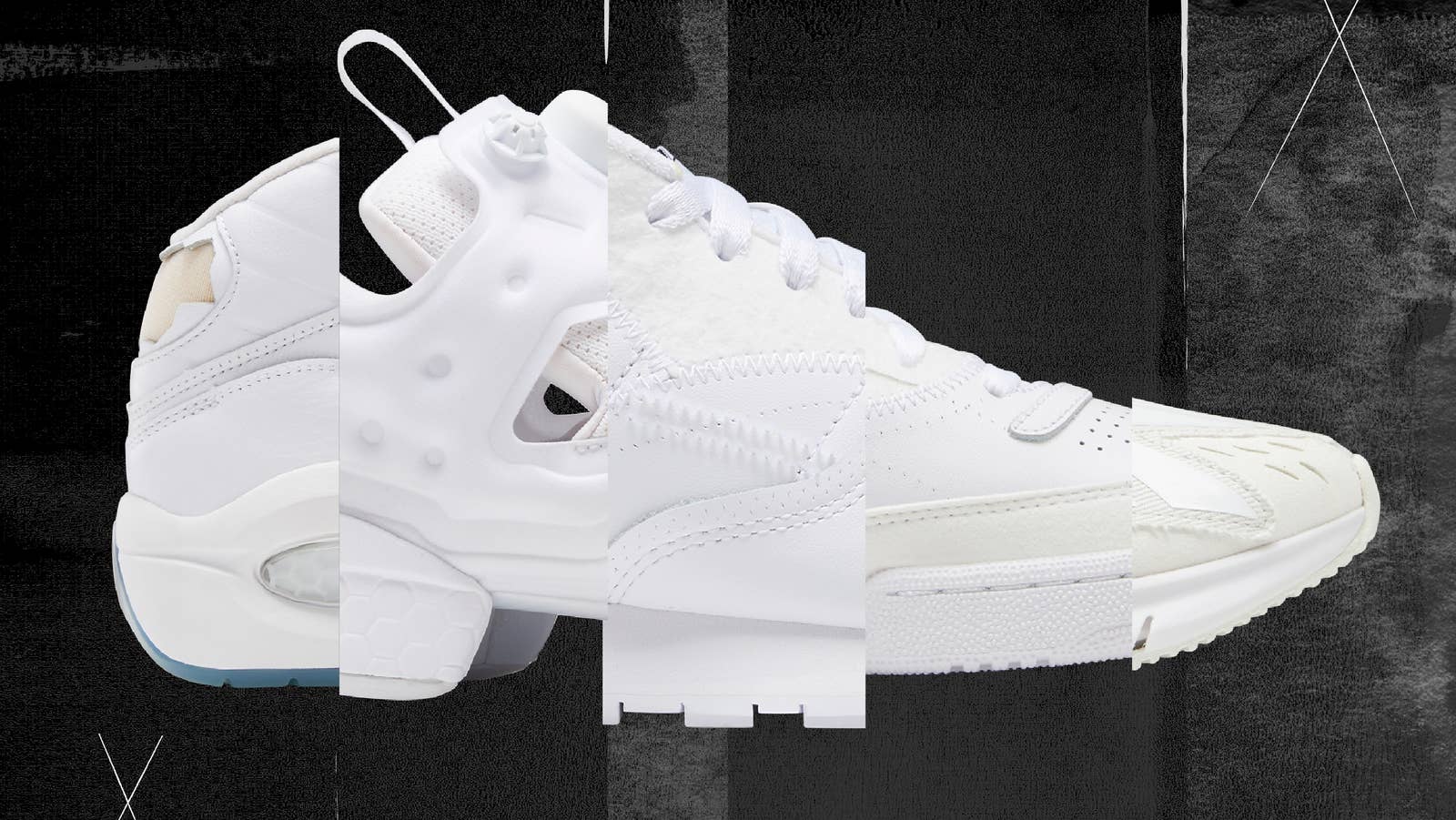 In 1983, Reebok released its Classic Leather sneakers. They were simple running shoes designed as a counterbalance to the more technical models on the market at the time. Two years later, Reebok dropped the Club C, another original made with simplicity in mind. While subtle, the Club C's leather uppers and heel cups added a premium feel to the shoe's alluring but uncomplicated look. These clean, versatile designs became staples for the brand and served as building blocks for the next generation of iconic Reebok silhouettes, like the Instapump Fury (1994), the Question (1996), and the Zig 3D Storm (2020). 
Today, Reebok is revisiting its past, reimagining all five of these beloved sneakers through the eyes of deconstructionist fashion label Maison Margiela. The result is Maison Margiela x Reebok new Memory Of collection. Available in tonal black or tonal white colorways, the Memory Of sneakers distill each brand's aesthetic to its respective essence, combining traditional, sports styling with deconstructed elements and motifs that are the underpinnings of the Maison Margiela philosophy.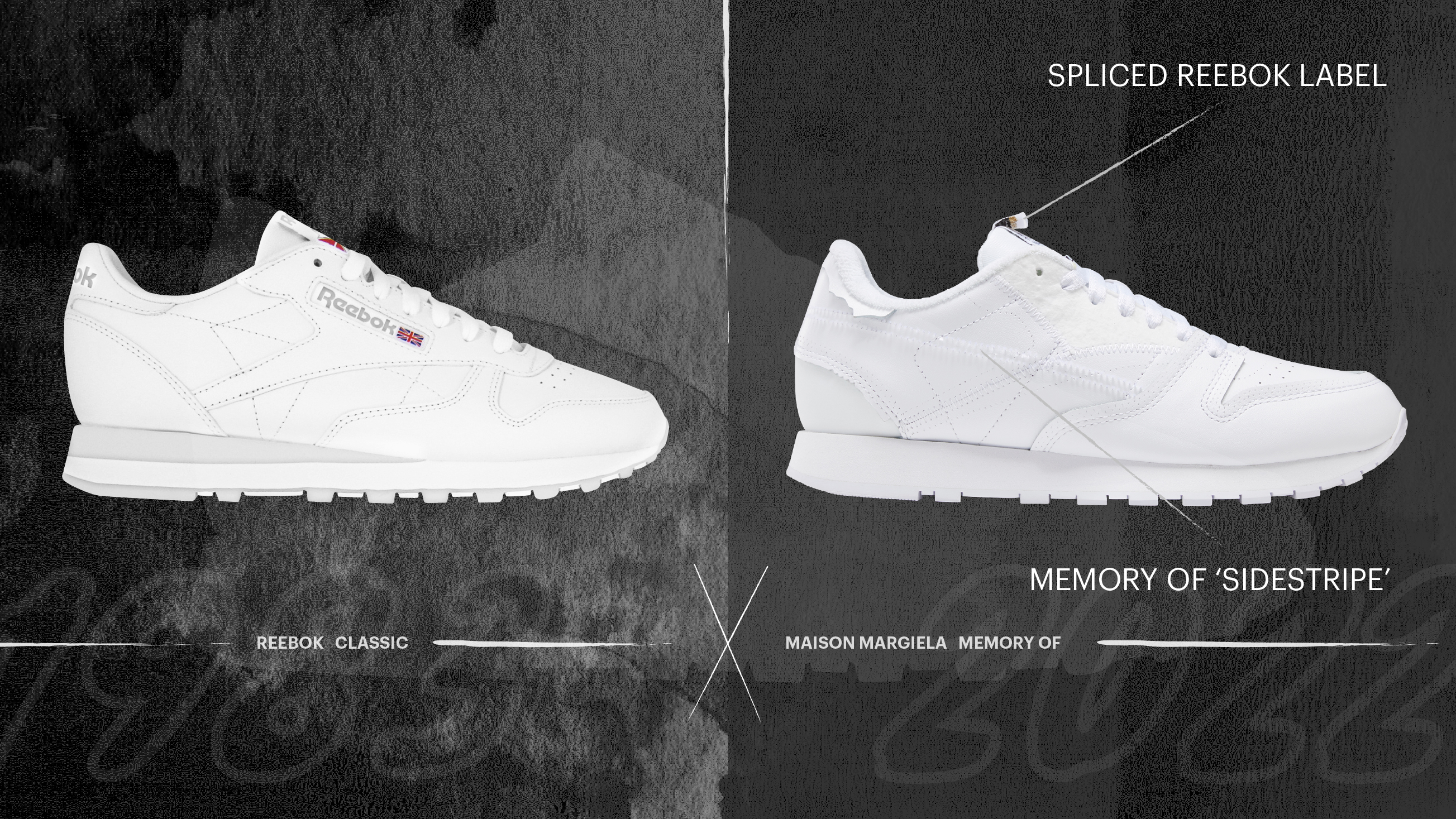 The Memory Of Classic Leather is a true Margiela remix, with white-on-white stitching replacing the shoe's traditional side stripe, as well as deconstructed elements on the heel and tongue.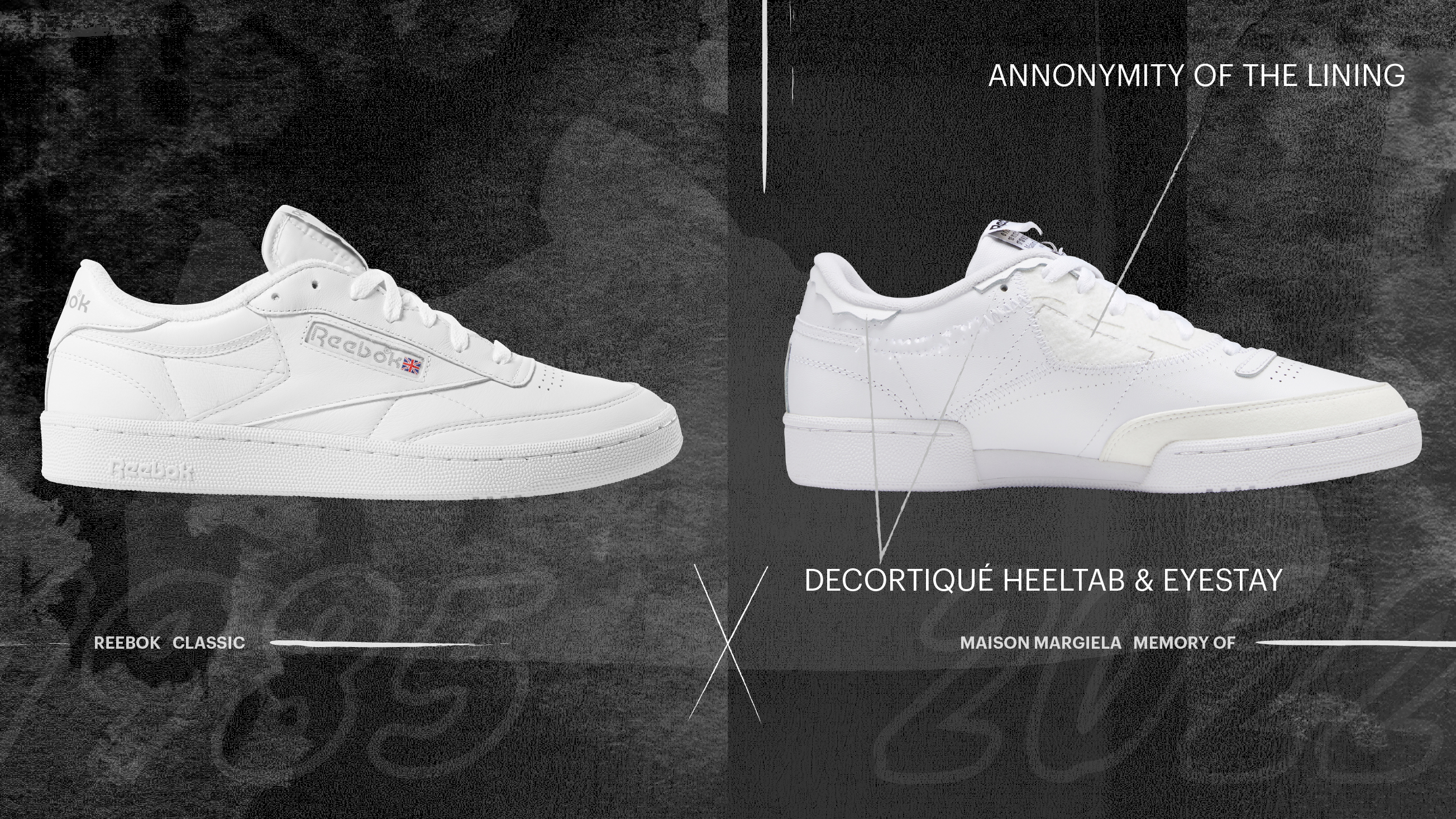 The Club C is a standout piece from the Memory Of collection. According to Reebok footwear designer Evan Belforti, the reworked Maison Margiela Club C exemplifies the collaborative design process, which included "defining the limitations of each shoe and exploring as much as possible within those borders," a perspective that's visible in the shoe's décortiqué heeltabs and eyestays.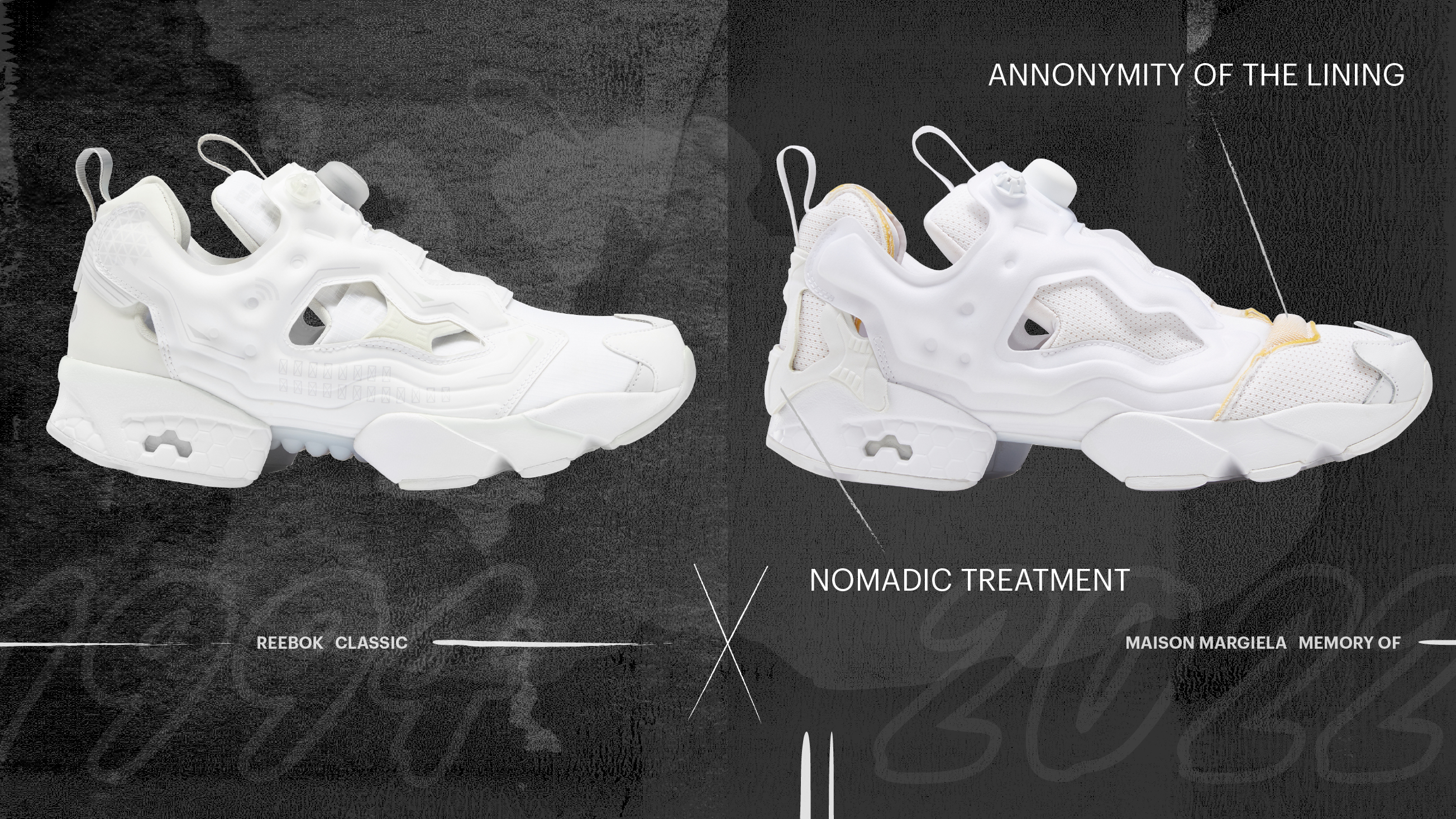 According to Reebok, the purpose of the Memory Of collection is to help consumers relive their most celebrated or joyous memories. "These five shoes stretch across several decades, each one representing a moment in Reebok history," says Belforti. They can in turn trace one's own personal history. The Instapump Fury recalls innovative mid-'90s, styling, updated here with an exposed lining on the shoe's toe.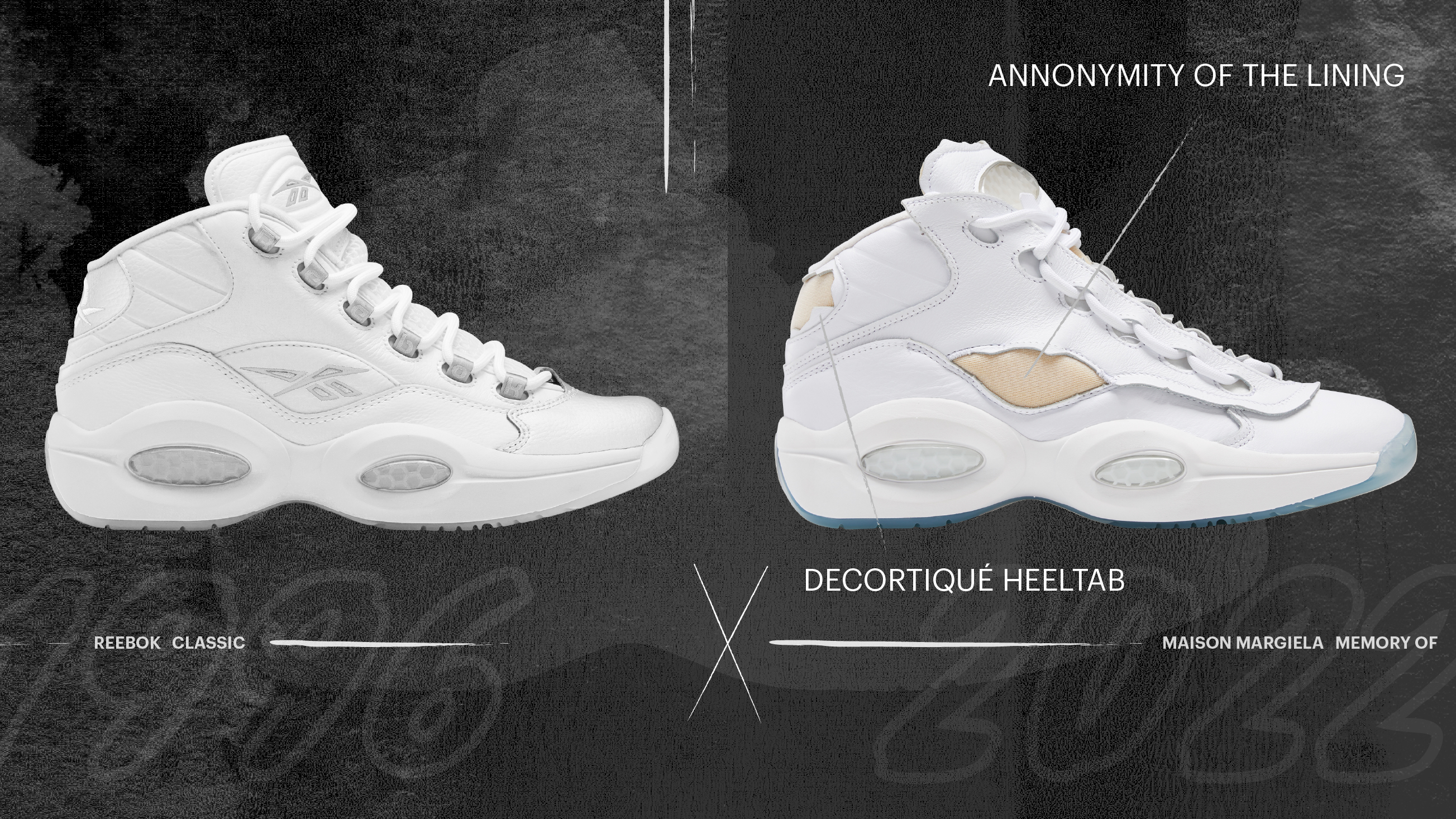 The Allen Iverson signature model Question is a fan-favorite Reebok basketball shoe. Here, it's remixed with exposed foam throughout the upper, as well as a décortiqué heeltab, updates that Belforti says evoke, "the energy brought about by Allen Iverson."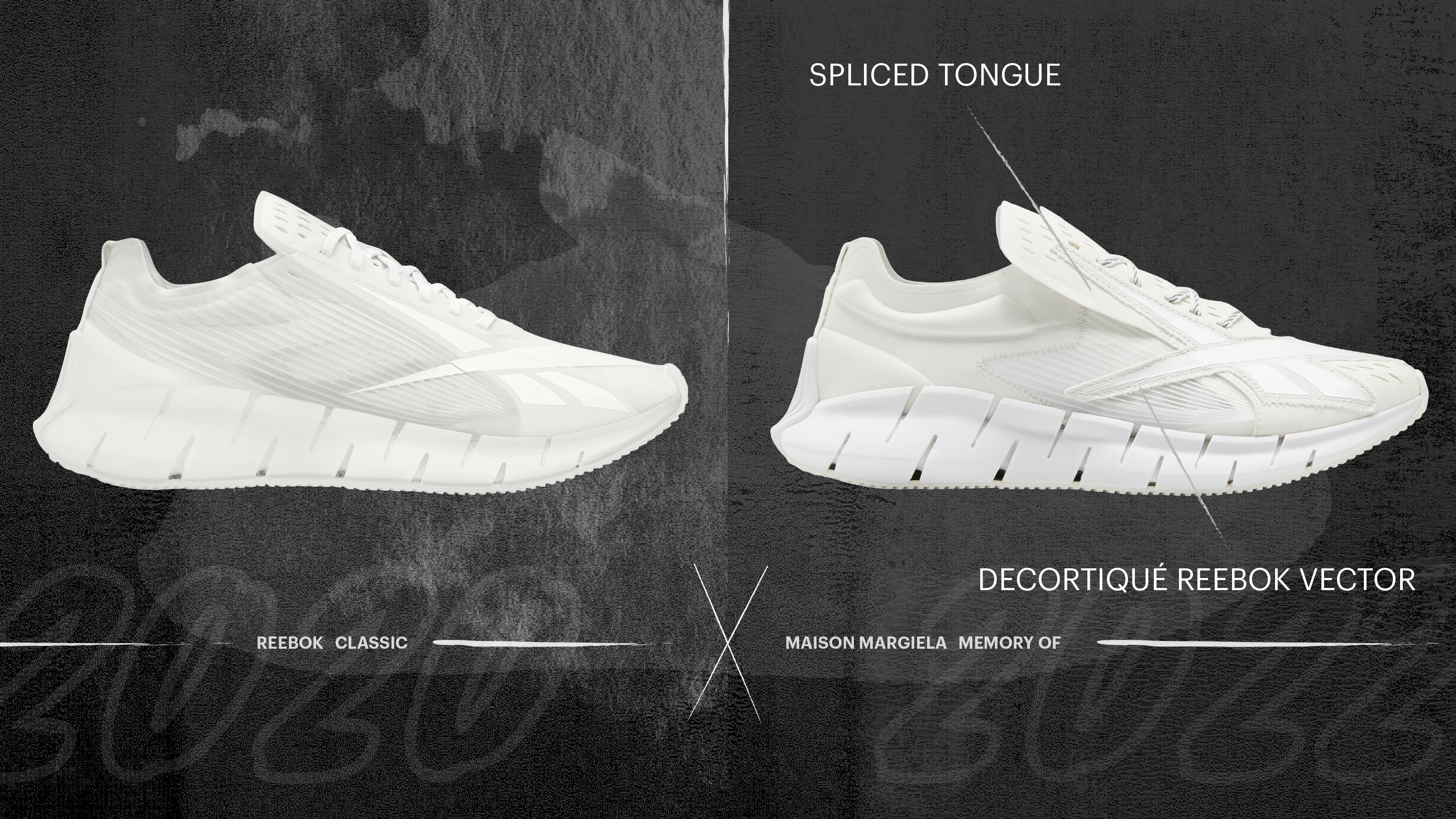 An outlier in a collection of retro models, Belforti notes that the Zig 3D Storm is, a modern fashion silhouette that was key to the Memory Of collection because it adds hints of modern technology and styling to this particular capsule. True to Margiela's design perspective, this version of the Zig 3D Storm houses a décortiqué Reebok Vector, alongside exposed stitching, creating a wearable, but visually striking take on contemporary performance footwear.
With two shoes already on the market, and three more on the way, you can upgrade your closet starting now by visiting the Maison Margiela x Reebok Memory Of collection here.