I often say that if I could go back to 2006 I would in a heartbeat. I was 20 years old, still lived with my parents, and spent all of my income on bright-colored sneakers to look cool. It was a lot of fun, trying to keep up with everyone else, and showing the world that you were able to score the latest Nike SB release or dig a pair of Air Maxes out of a mom-and-pop shop. But that was 11 years ago and a lot has changed in my life -- I've moved out of my parents house and have a better job than being a part-time salesman at a sporting goods store -- and a lot has changed in the world, too. But I'm still addicted to sneakers, even though I'm in my 30s and don't expect people to always notice what I have on my feet.
When you cross over the threshold of 30, you're supposed to focus on things other than sneakers: your career, relationships, and investing in your financial stability. Those things aren't typically associated with waiting in lines for shoes or spending hundreds of dollars a month on footwear. It's also tough to justify dressing like a teenager, or competing with people who were wearing toddler-sized shoes when you were trying to flex on NikeTalk for the latest Yeezy release.
But there's also something liberating when no one expects you to be "cool" anymore, even if that comes with your job description.
Take a look at John Mayer. He's been a big sneaker connoisseur for the past decade, but he's 39 years old, an acoustic guitar player and singer/songwriter, and one of the most influential people in the sneaker world and streetwear. And he's not chasing the most hyped sneakers. He's just imparting his taste on the current climate, and it's washing over like a high tide.
When we're young sneaker fanatics, it's a blast. You can make regrettable purchases, get caught up in pandemonium that makes your heart pound with anticipation, and compete with your friends to see whose shoes hold more weight. I'm not saying you can't do that when you get older, but it starts to change.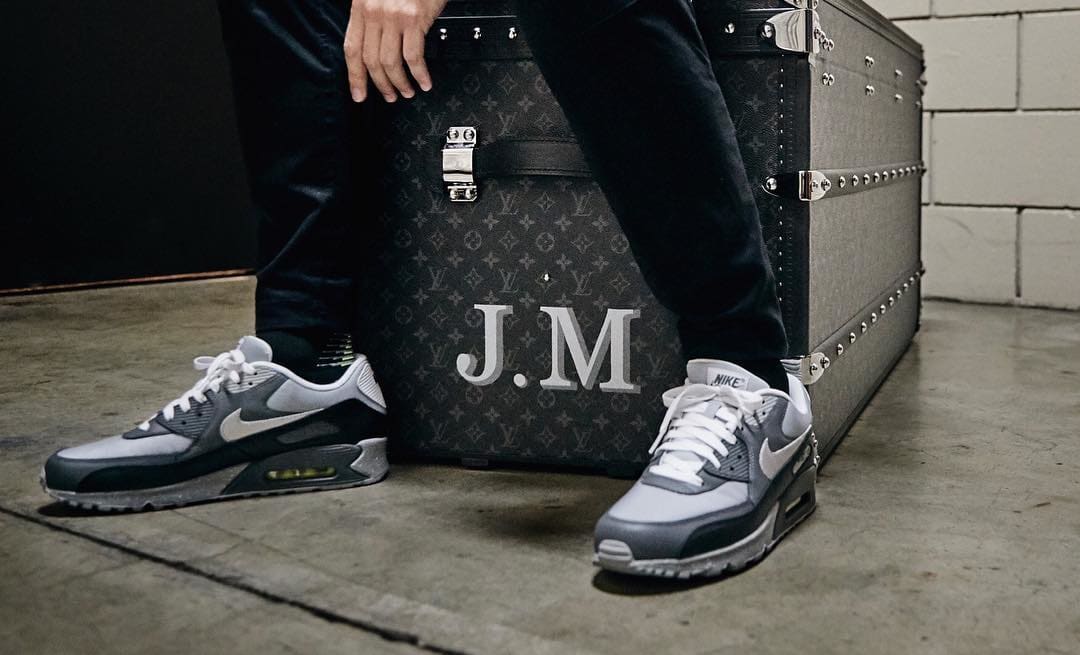 You start to find joy in sneakers that speak to you in a way that doesn't equal retweets or Instagram likes, but because they have a story that speaks to you or, believe it or not, you just like wearing them for whatever odd reason. Oh, and comfort. For the first time in, maybe, ever, I chose a pair of sneakers over another because I knew I'd be walking around all day and my feet were going to hurt after awhile. My 31-year-old self is laughing at my 20-year-old self who used to wear sneakers that were a size too small in the hopes that someone would recognize them and make a positive comment.
When I turned 30, there was this impending sense of doom that overwhelmed me: the best years of my life were gone. I also couldn't front like I was a 20-year-old college student who bought sneakers to impress girls at parties or like-minded guys on the Internet. If I still wanted to have the same fervor and appreciation of sneakers, I'd have to approach things in a different way. To people on the outside, my footwear choices have gotten bland -- New Balance 990s and Adidas Gazelles -- but they still give me the same feeling that cracking open a fresh pair of Nike SB Dunks used to. You start to realize it's not about how others perceive your shoes, but what they mean to you. You can buy something on sale and it's as fulfilling as spending $1,000 on the latest and greatest rapper-co-signed Boost sneaker at Flight Club. And they're probably more exclusive, as the streets and social media aren't flooded with everyone wearing the same pair. On top of that, you plan on actually wearing the sneakers more than once, too.
Being passionate about shoes isn't about completing a checklist that makes you more relevant than others -- I'd be stupid to say that certain sneakers are god-fucking-awful, though, because they are, and I've become more disgruntled by shoes and their marketing as the years go on -- but it's become more about satisfying your undying itch for sneakers that you'll never be able to scratch. And you start to make stronger connections with other sneaker nerds who have been bitten by the lifelong bug. The only thing that's really changed from your high school and college days is that you have more disposable income, but you've become more discerning on how you spend it. Until you get an email from your favorite boutique and how they just slashed prices by 70 percent, or a random sneaker has just been retroed with buttery suede, and your checking account is going to take a hit once again. Your life might be preoccupied with other things in the time it takes for the shoes to arrive at your grown-up job, but opening that box, pulling back the tissue paper, and pulling out the new sneakers gives you the same grin it did 15 years ago. Only the sneakers themselves might be different.