The adidas Stan Smith is one of the most ubiquitous shoes around, but there's one place in England where you definitely won't see them.
Bolton News reports that Thornleigh Salesian College, a high school in the UK, is cracking down on students who wear the Stan Smith. More specifically, the school's administration has taken issue with the black colorway, pictured below. 
According to the article, the black Stan Smith sneakers are a violation of the school's uniform code. However, students say they've been wearing the Stan Smith to school since as far back as September, and parents are upset that the school is encouraging the purchase of new footwear right before the end of the school year.
"All the kids are wearing Stan Smith-style shoes—which are black leather lace-ups—they're not trainers. But now the school has said pupils are not allowed to wear them," one parent said. "I will buy my children new shoes before the start of the new academic year, but not just before the year ends."
As punishment for wearing the Stan Smiths, Thornleigh Salesian College is forcing students to remain indoors during usual outdoor break periods. "It is important for children to go out for their health and wellbeing. These are smart shoes," another parent said.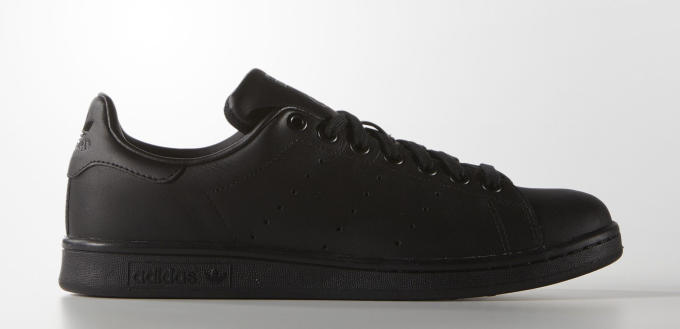 <span></span>