It doesn't seem that crazy that Tobie Hatfield designed a sneaker that takes part of its inspiration from a T-shirt, until you actually think about it. Sneakers are typically made to fit a specific foot size, but the Nike Air Presto threw that notion out the window. The shoe, instead, presented its sizing in the form of S, M, L, XL, etc., and it instantly found a cult following, partially thanks to the loud prints that brought the design to life.
15 years after its initial introduction in 2000, Nike brought the Presto back to consumers and re-released many of the original versions of the sneaker. But the brand didn't stop there with its plans for the shoe: It's set to put out an updated edition that has a Flyknit upper, proving that some designs are so ahead of their time that they look fresh more than a decade and a half after they first were put on the market.
With Flyknit Prestos ready to see the light of day in a short time, we connected with Hatfield and had the opportunity to talk to him about his time designing the now-legendary Nike sneaker and how it influenced his arguably greatest achievement of ever: The Nike Free Run. The Nike Air Presto Ultra Flyknit is available on the Nike SNKRS App on April 28, and globally at nike.com/sportswear and select Nike retailers on May 5.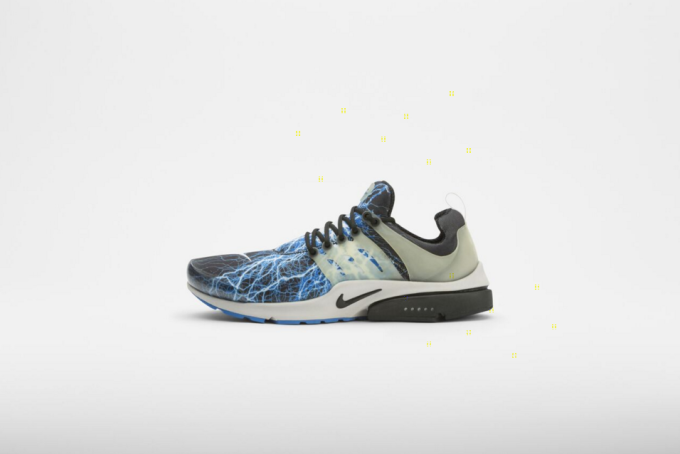 Where did the idea for the T-shirt sizing come from? Why did it never catch on with other sneakers?
As I took on the mission of creating a more comfortable running shoe, I developed an idea to create a shoe with a V-notch at the heel. The idea was to relieve tension in the collar and improve fit. What started as a sketch soon became a prototype in a size nine. I gave it to a tester who was a size 11, but I didn't tell him it was two sizes too small. He came back after his first run and really loved the shoe, with no comment on the small size. When I told him it was actually a size nine, he didn't believe me. This sparked an insight.
Being a fit and comfort project, I realized that maybe we could consider a "range" of size instead of a more exact "half-size" that was the current norm. T-shirts and other apparel are made with size ranges, so why couldn't we do that with this specific shoe?  So we did and thus the phrase, "Nike Air Presto: t-shirts for your feet" came into existence.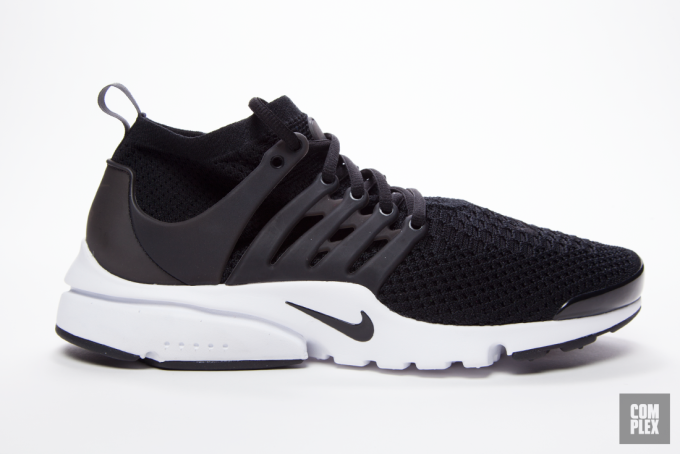 Where did the idea for the prints on the sneakers come from?  
The Presto provided a simplistic design with no overlays. It was easy for everyone to realize that this shoe is an open canvas to do crazy and cool colors, as well as fun graphics and prints.
How much did the Presto influence the Free Run?  
For me, the Presto was the precursor of Nike Free. We started talking about natural motion and the foot being more in control of the shoe first with the Presto. But we didn't fully understand the "benefit of natural motion to an athlete" other than the obvious upside of a very comfortable fitting shoe. With Nike Free, that's where we got science involved to see what those benefits were and really were able to start designing towards achieving those benefits for all athletes.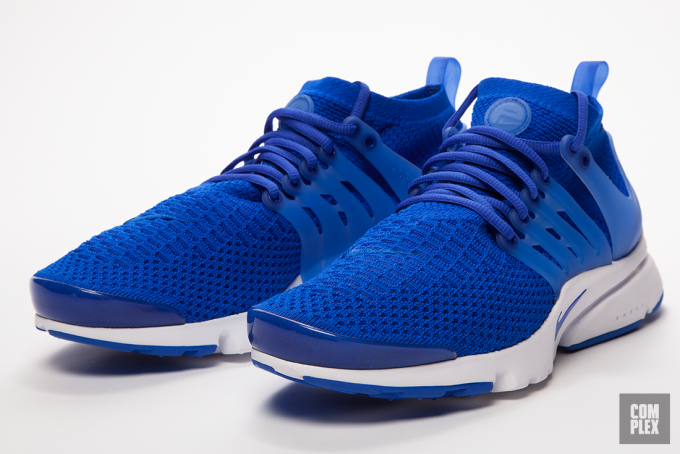 Did you ever expect the sneaker to be as popular as it is more than 15 years later?  
I don't think any project starts with that expectation. You hope, but you never know until it gets out there. Never did I think it would become a global icon and touch the feet of millions. It's crazy.
How much do you pay attention to making the sneakers "lifestyle" when you create them?  
Not one bit. My sole purpose here at Nike is to help athletes achieve their potential. We certainly want to make them "sing" visually, but only after they "sing" functionally. That will always be the case.