Retro, in terms of sneakers, is still a relatively new phenomenon. Outside of the Converse Chuck Taylor All-Star, which has more or less been in production forever, and the Nike Air Force 1, which returned in 1986, just two years after it was first discontinued, and the seemingly omnipresent adidas Superstar, retro started with the first series of Air Jordan remakes in 1994 and 1995, which sold miserably. The start of successful retro as we know it today can be traced to the Jordan remakes of 1999 and 2000, which more or less spawned the entire retro sneaker culture, which brings us to the present day.
That is where things get interesting. Up until now, brands have succeeded (in differing degrees) by bringing back classics from the '60s, '70s and '80s. Some models, like the Nike Air Force 1 and adidas Stan Smith—along with many, many Air Jordans—have been brought back again and again. But only now are we nearing the point where it makes sense to start bringing back models from the early 2000s, models which co-existed with the first wave of retro sneakers. But what will people want more? Will they want a retro of 2000's Air Jordan XV, or a re-retro of Air Jordan IVs which first retroed in 1999 and 2000? I think we know the answer to that.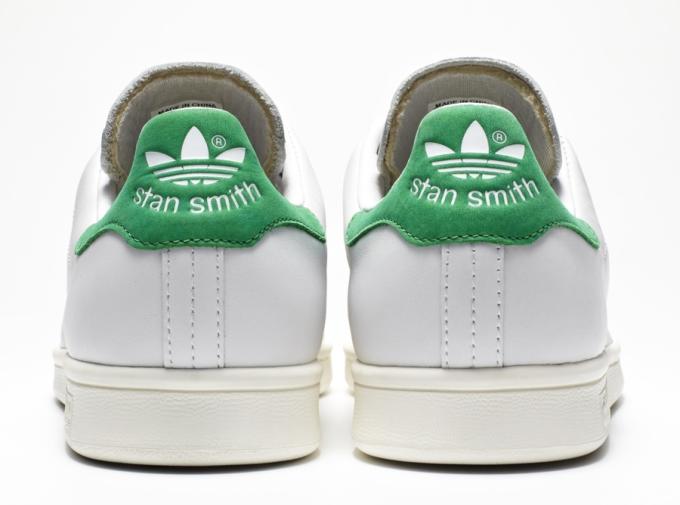 So, the question becomes this: Is retro a continuing cycle that will see models from 15 or 20 years ago brought back? Or is retro a closed loop that will only apply to certain models? For adidas, say, terrace classics of the '60s and runners from the '90s; for Nike, signature basketball shoes and runners from the '90s; and for Jordan, signature shoes that Michael Jordan wore during his Bulls career. Will the same models be brought back again and again (and again)? And if so, even with new consumers, will they still carry the same weight? Will there be nostalgia for nostalgia? Brands will surely bring back select newer models—adidas is ready to re-release the Climacool and Nike retroed the Presto last year—but it's difficult to imagine any doing as well as the original classics. There will have to be another way to tap into the retro market.
Lord knows brands have tried plenty of things already. There have been fusion models, which are perhaps best left undiscussed, and retro-inspired models, which either mixed retro styles with new technology or new designs with old technology, with wildly differing degrees of success. Shoes like the Zoom Huarache 2K4 were great, shoes like the Air Jordan Melo 5.5, not so much.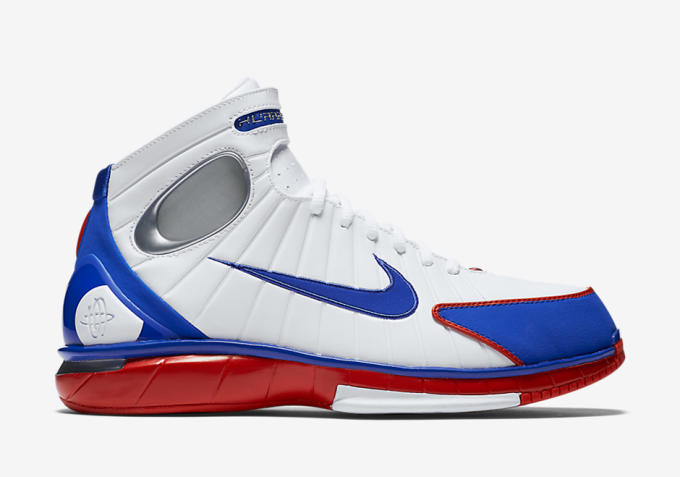 Which brings us to this shoe, the Nike Zoom Kyrie 2 "Kyrache," a seemingly simple solution to a difficult problem. It manages to hit two different targets—nostalgia and performance—without mixing the two into a worst-of-both-worlds hybrid stew. The shoe itself is a thoroughly modern one, with only the colorblocking and logos serving as a throwback. Maybe the best comparison for these is a modern-day Hardwood Classics NBA uniform, which is presented as vintage while having all the advantages of modern materials and construction.
Nike tried something like this back in 2010, but you probably never saw them, at least in real life. Designer Jason Petrie did up a "Heroes Pack" of LeBron VIIs, which included pairs inspired by Penny and Jordan and their respective shoes from the mid-'90s. (The third shoe, a Deion, didn't owe much to his Diamond Turfs.) It's hard to imagine the "Penny" and "Jordan" LeBrons wouldn't have been immediate sellouts.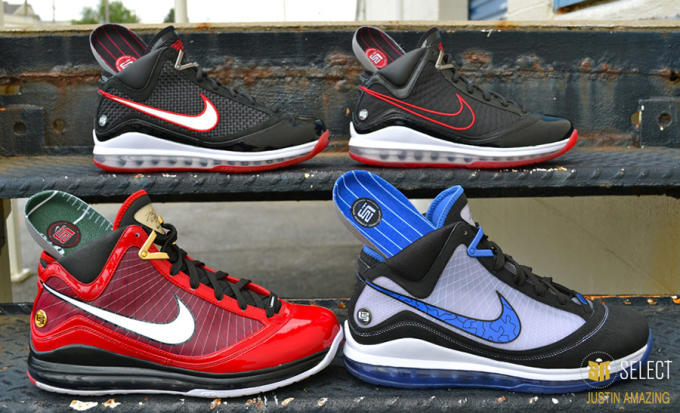 Why not do the same thing on a larger scale? Instead of retroing the Air Max CB34 again, how about putting the colorway on the LeBron 13, with an outsole that read KING JAMES instead of SIR CHARLES, complete with the crown over the I? Or why couldn't adidas do a summer version of the Barricade tennis shoe in stripeless white mesh or leather with just touches of green in homage to Rod Laver and Stan Smith? (They've already put EQT-ish colors on a Primeknit Ultra Boost ST, which looks great.)
Retro-inspired look, modern performance. The true best of both worlds—recognizing the past while moving forward. What's not to like?