As the most iconic sneaker on the planet celebrates in 30th anniversary, Jordan and Foot Locker are paying tribute to the Jumpman's legacy for 30 consecutive days.
Three decades since Peter Moore brought the first ever Air Jordan to life, 29 core releases and hundreds of super-limited runs have kept sneakerheads thirsty for their Jordan fix and while you undoubtedly know someone in your crew who's rocked the latest Jumpman heat, some buyers never even saw the man himself in flight or know the full extent of his undeniable footprint on the court – but that's all about to change.
For 30 straight days, Jordan and Foot Locker will be releasing content and product that tells the story of a hoops legend who was a five-time NBA MVP, six-time championship winner with his beloved Chicago Bulls and scored 32,292 points. Content will include never before seen interviews with legendary designer Tinker Hatfield, behind the scenes stories from Jordan athletes such as Carmelo Anthony and Russell Westbrook and beautiful artistic interpretations of legendary Jordan product.
The month-long celebration will highlight the key moments in Jordan's life including his rookie year and the formation of the first Air Jordan, his role in the 1992 'Dream Team' at the Olympic Games and an inside look at the 'the shot' which built Jordan's legacy.
In the next 30 days, Complex will work with Jordan and Foot Locker to chart the Jumpan's dominance with three exclusive features:
• Jordan and the Dream Team: The Inside Story of the Greatest Game Ever Played
• The Final Word: 25 of the Greatest Michael Jordan Quotes
• An Illustrated Journey Through Michael Jordan's 'The Shot'
The Air Jordan brought a new level of luxury to sports products and is the dominant brand in sneaker culture. It's time to toast the man who started it all.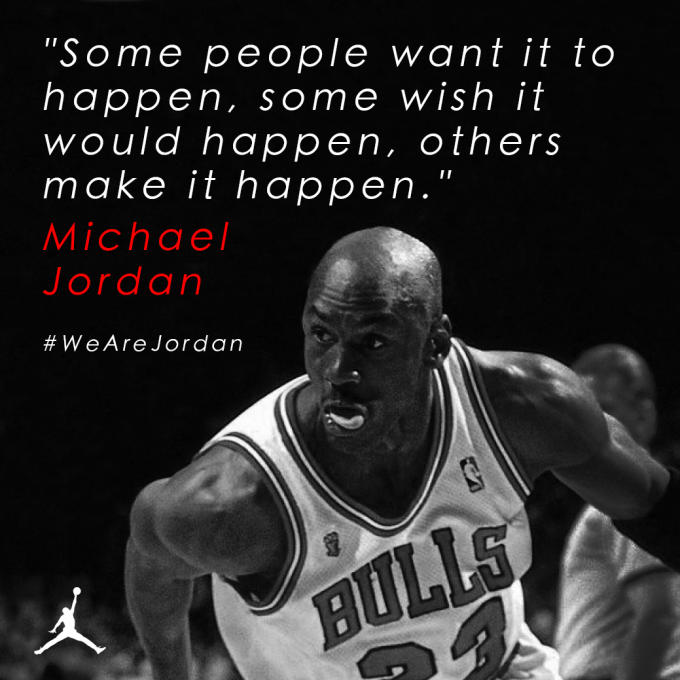 Check out this week's latest Jordan drops including the Jordan XX9 "Russell Westbrook" and Jordan Eclipse here.
For more information on the 30th anniversary of Air Jordan, visit footlocker.eu/jordan for daily fresh content and product drops or keep it locked on Facebook, Twitter and Instagram.