Counterfeit kicks ruin the integrity of sneaker culture, but the aggressive stance against these knockoff products continues to result in some major wins.
The Bureau of Customs (BOC) in the Philippines destroyed more than 150,000 pairs of fake sneakers on Tuesday, according to ABS-CBN. The large batch of counterfeit goods included several major brands, like Nike and adidas, and were valued at 50 million Philippine pesos, or about $1.1M.
Customs Commissioner John P. Sevilla said the fake sneakers were smuggled into the country last year from China and were discovered in a warehouse as part of a large raid.
"We will not allow the Philippines to be a dumping ground of counterfeit goods," Sevilla said. "The BOC will ensure that manufacturers and distributors of genuine brands are protected. We are urging the public not to buy counterfeit products."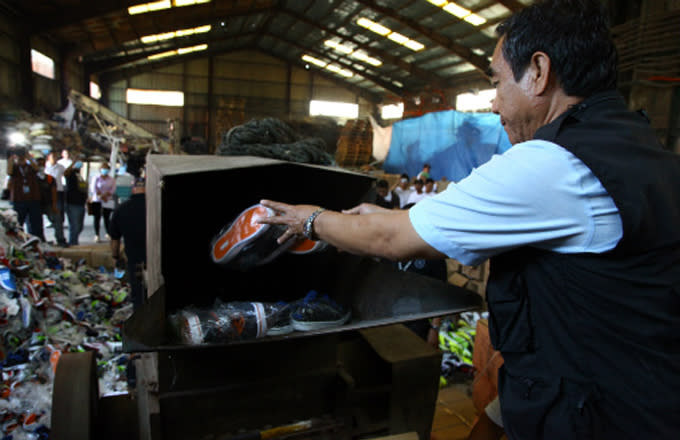 [via ABS-CBN]