If you're going to exact revenge on a sneakerhead, his weakest area is obviously going to be—what else—his sneakers. And that's exactly what this woman targeted when she found out her husband was cheating.
Instagram user moonspyramid went all-out H.A.M. and slashed 50+ sneakers in her husband's collection, including heat like "Doernbecher" IVs and "Tiffany" Dunks. With no chill, she shared the destruction on social media, which she referred to as a "quick custom" and added, "Every sneaker has a special cut to it whether it's all the laces and tongue and/or the shoe itself cut up."
Ouch. Apparently, dude didn't get the memo.
Think twice before you double up, sneakerheads.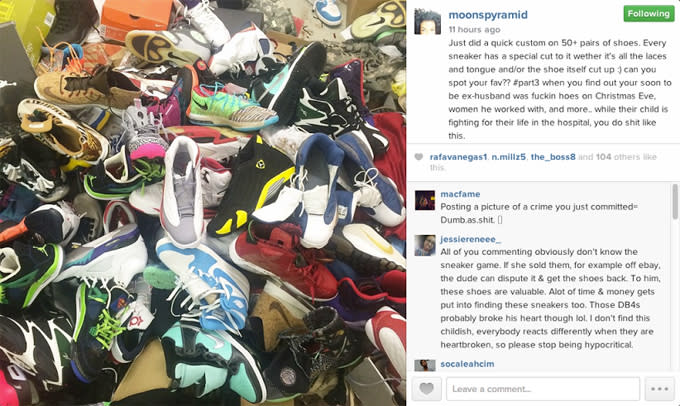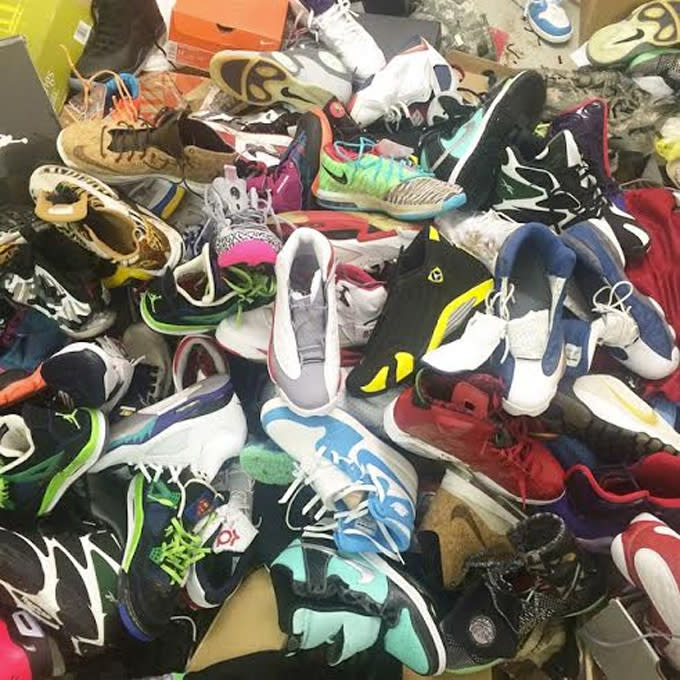 [via moonspyramid]