After it was slated to be the debut colorway of the Nike LeBron 12, the "NSRL" is finally getting a release date.
You may remember that the LeBron 12 "NSRL" was all set to launch on October 11 but a "cosmetic issue" pushed back the sneaker's release indefinitely. Instead, the "Heart of a Lion" colorway became the first LeBron 12 to drop last week. It's still unknown what exactly the cosmetic issue was that delayed the "NSRL's" release. Some have speculated that it had to do with LeBron's old jersey No. 6 being featured on the shoe, while others have said that it was an issue with the eyelets that spoiled the shoe's release. No matter what the issue was, it seems like it's all resolved now as the sneaker will finally see it's release on December 1.
Get reacquainted with the Nike LeBron 12 "NSRL" above and head over to Nike on December 1 to pick up a pair.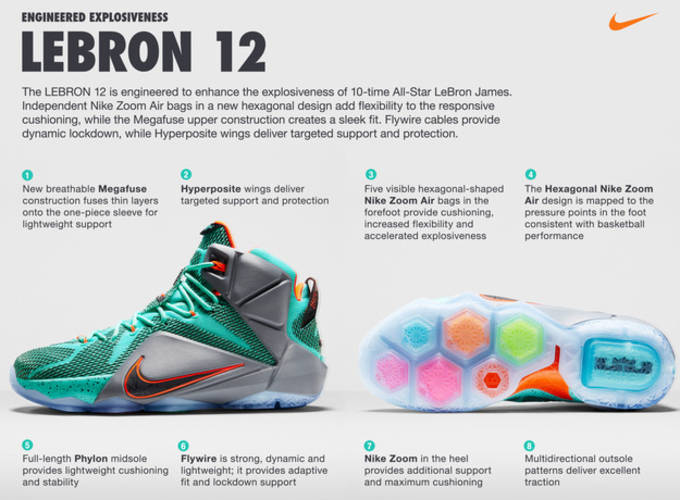 [Nike]
RELATED: LeBron James Brings Out Another LeBron 12 PE Against the Blazers
RELATED: 10 Sneakers To Look Forward To This November