Being the top ranked team in college football sure has it's perks.
With the 2014 Egg Bowl coming up, Mississippi State and adidas bring a new look for the #1 Bulldogs when they hit the field. The new look comes in an all white base, with no sew gold numbers that feature embossed outlines of the state of Mississippi. For the helmet, adidas opted for the increasingly popular chrome look, with a gold facemask to match the Egg Bowl trophy. Finishing off the look, adidas outfitted the Bulldogs with a special gold version of the adizero 5 Star 3.0 cleats. As usual, the uniforms feature TECHFIT compression technology to keep the Mississippi State feeling lighter and increasing players range of motion on the field.
Check out Mississippi State in their new alternate uniforms during the Egg Bowl on November 29.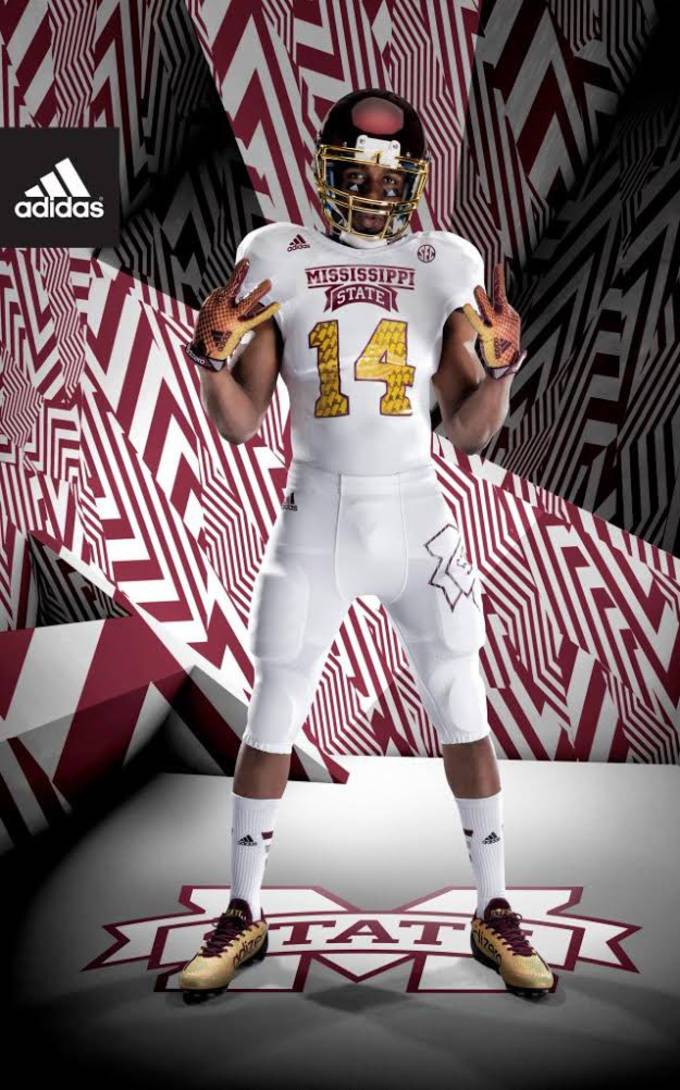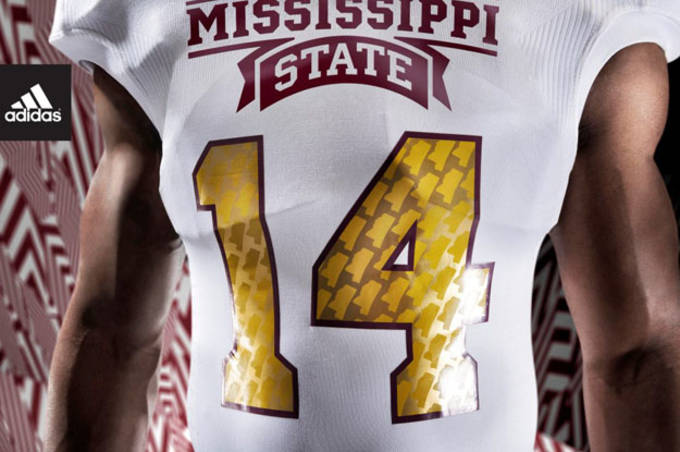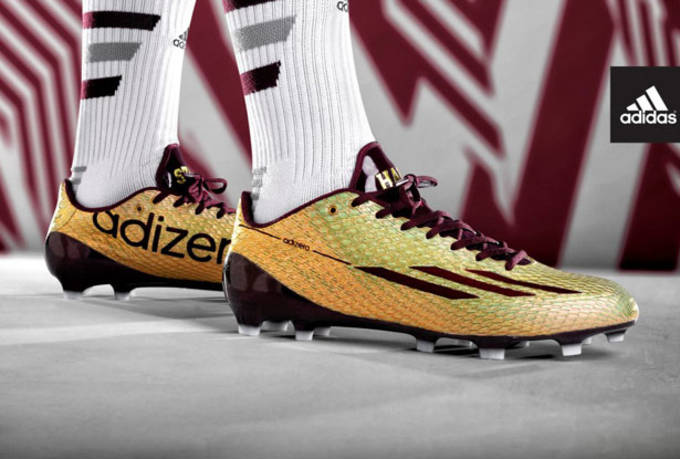 [adidas]
RELATED: adidas Unveils New Red Rising Techfit Uniforms for the University of Nebraska
RELATED: adidas Is Once Again Allowed on NFL Fields