Cue the Jimmy Fallon music because Beyoncé just sent out the best thank you note of all time.
To thank all her fans for the happy birthday wishes, Queen Bey did as we would all do by sending out a picture of her bootylicious bod doing a backwards handstand. We've profiled Beyoncé's workout history before, so we're not surprised to see her striking an athletic pose, but Sasha Fierce never seems to cease to amaze us.
Let's be honest, we should be the real ones doing the thank you-ing here.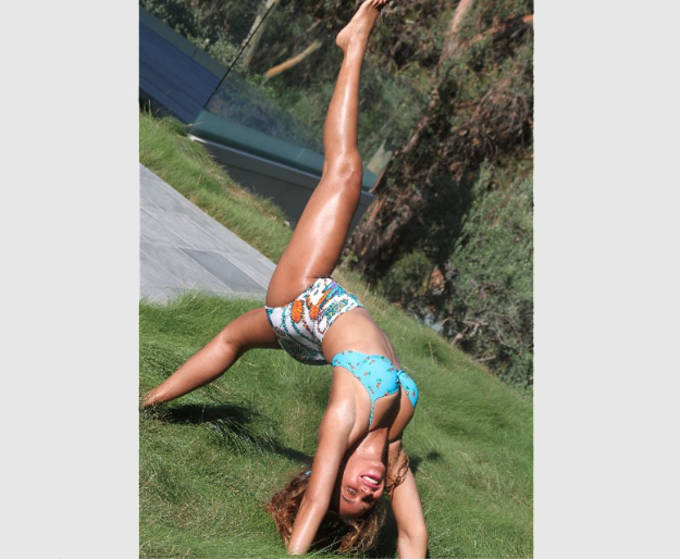 RELATED: 10 Amazing Sneaker Moments You May Have Missed This Weekend
RELATED: 10 Rappers Share Their Workout Playlists