After a long summer, the highly anticipated college football season is just a week away. This is always a busy time for teams as they make final adjustments and personnel decisions to get ready for kickoff, but it's also an incredibly busy time for the top brands of the sport as they debut new uniform kits and cleats for the top teams in the sport. The LSU Tigers are perennial title contenders, and the staff just gave us a up close look at the custom Nike cleats they will lace up when they hit the field this season.
LSU kicks off it's season against the Wisconsin Badgers on August 30, and will have their pick of several customized Nike cleats for the Tigers to head into action. Nike hooked up the Tigers with three different cleat options including the Vapor Carbon 2014, and the Alpha Pro, all with purple, white and gold color schemes to perfectly match either their home or away uniforms. Nike took it a step further, truly making the cleats LSU customs with the Tigers logo and school-specific texts plastered along the tongue, ankle straps and inner lining.
Keep an eye out for LSU in their custom Nike cleats as they look to maintain their powerhouse status and try to bring home their fourth National Championship in the school's history.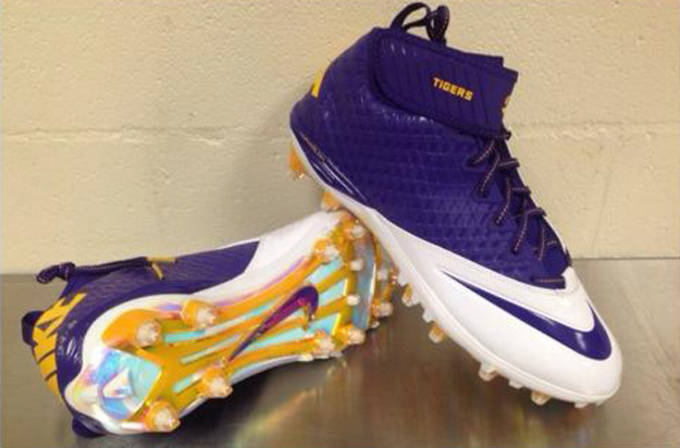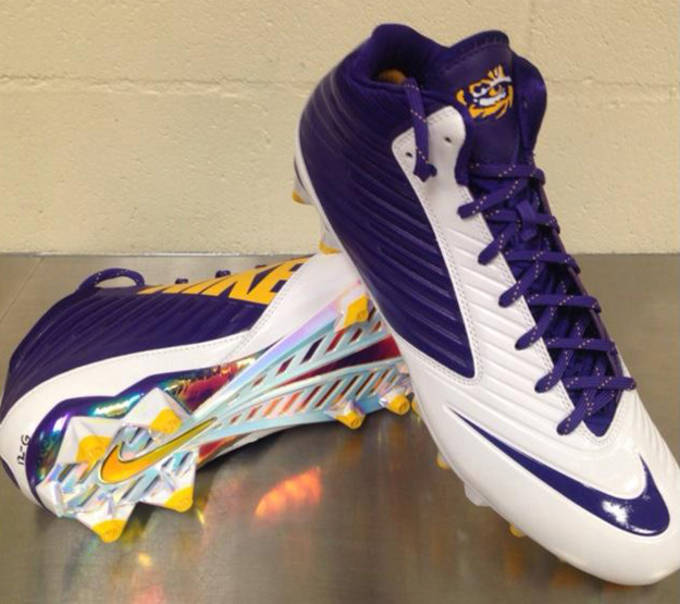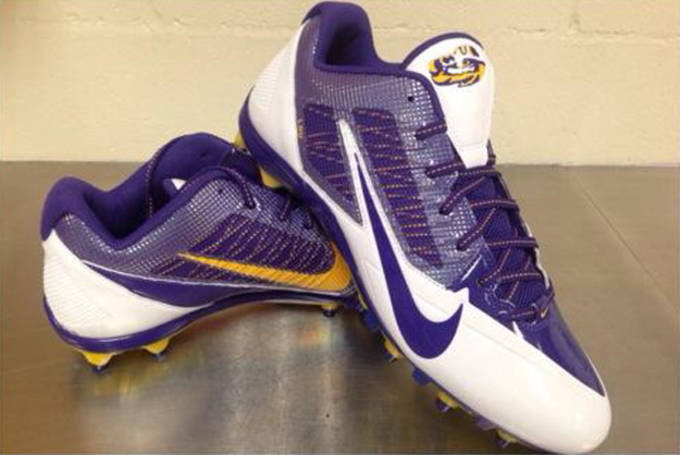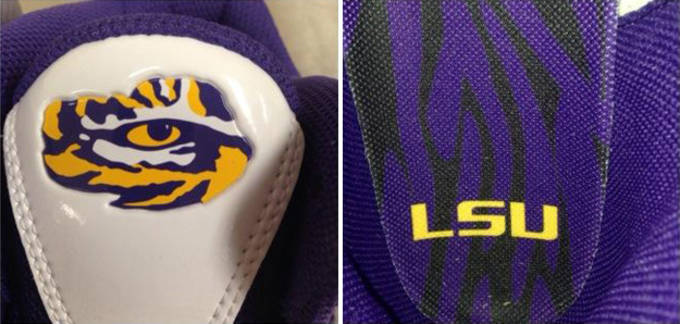 RELATED: Under Armour Unveils 2014 "Shamrock Series" Uniforms for Notre Dame
RELATED: Nike Unveils new Alternate Uniforms For Arizona State University