This season, the University of Nebraska is celebrating 125 years of Cornhuskers football. To celebrate in style, adidas just unveiled these new Red Rising TECHFIT football uniforms the Huskers will wear for their homecoming game against Illinois.
The new all-red uniform from adidas features black metallic stripes on the jersey and pant ultra-light black and silver metallic numbers and a large Nebraska "N" running across the chest of the TECHFIT compression base layer. The uniform also features adidas' TECHFIT Shockweb technology, that fits tighter to the body, making players more difficult to tackle. Shockweb makes the uniforms lighter, helping to make the player fast and increasing his range of motion and supporting athlete's performance at the highest level.
Check out Nebraska when they debut the new alternate uniform against Illinois for their homecoming game, September 27.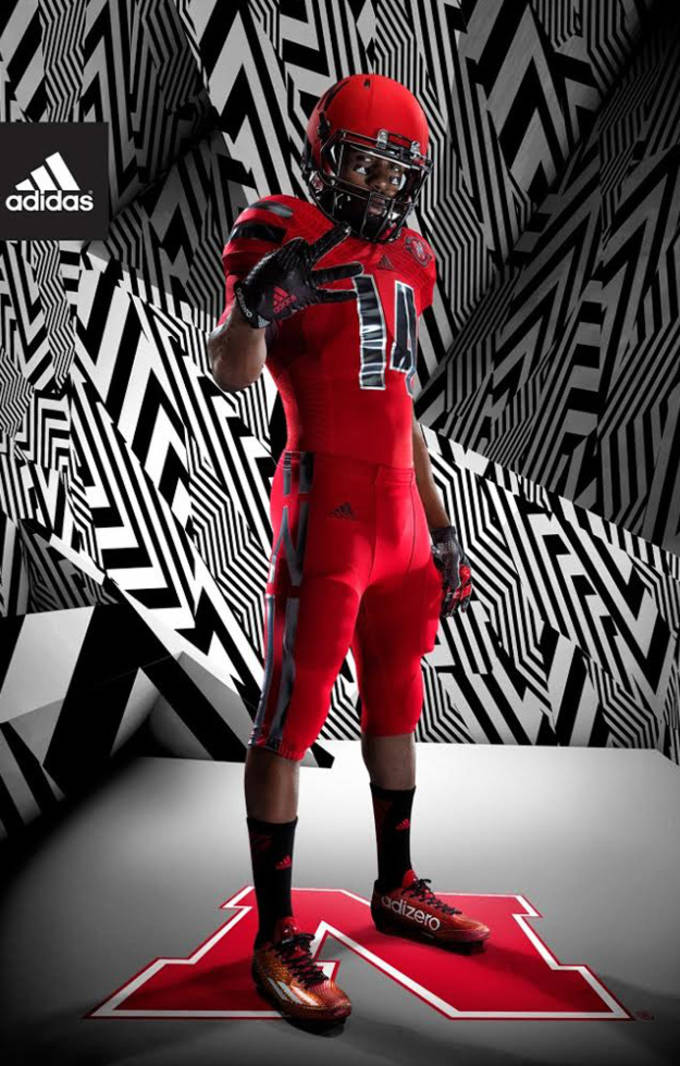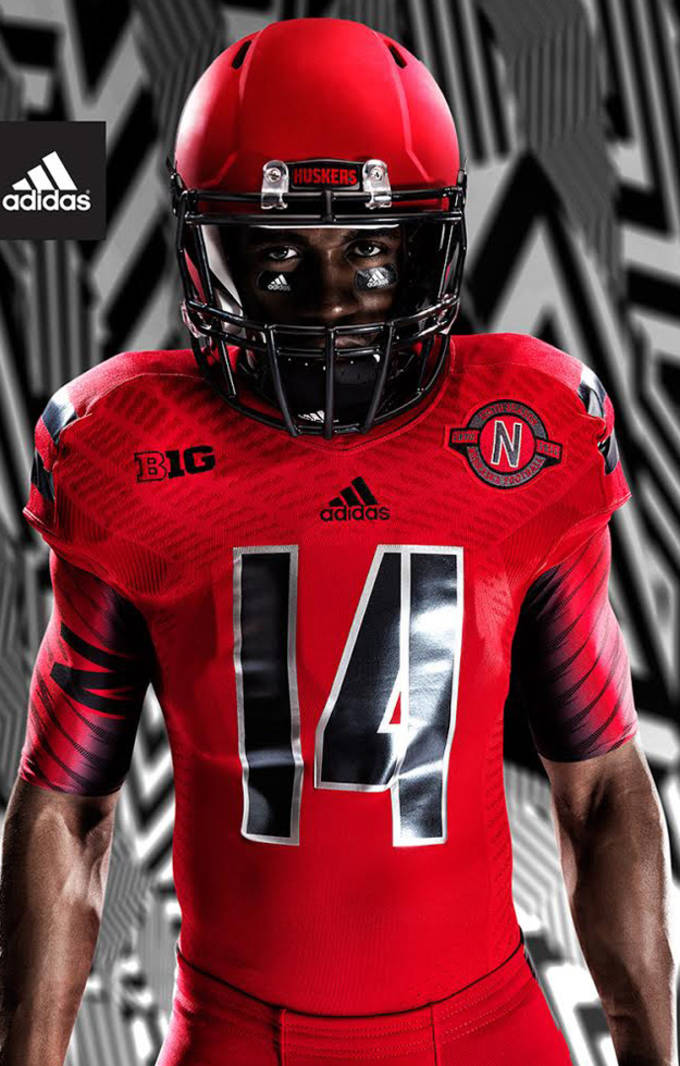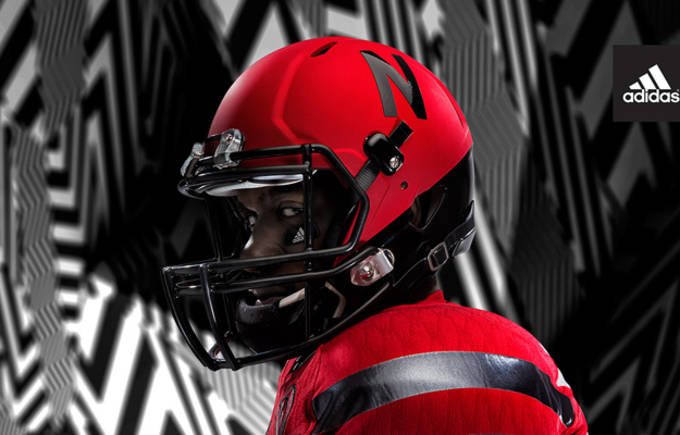 [adidas]
RELATED: 10 Awesome Football Cleats to Stunt in Your Turkey Game
RELATED: The 10 Best Football Cleats Available Now