Nike's Flyknit has redefined sporting footwear since it's debut in 2012. It's been utilized in just about every sport from basketball to running, and most recently soccer, with the debut of the Nike Magista boot. The next evolution of football cleats, as Nike just unveiled the Vapor Ultimate cleat, the first football designed using the groundbreaking Flyknit material.
Designed for dynamic athletic strength and force, the Vapor Ultimate cleat evolves with the game it's designed for. Football is growing increasingly faster and more physical, so the Vapor Ultimate was built to keep up with the game, and push athletes to the limits. As usual, the Flyknit upper acts like a 'second skin', that wraps around the foot, giving superior lock down and durability, all while being extremely light, making it the fastest game cleat yet. Nike used Flywire cables, directly woven into the upper for further support and strength throughout the full one-piece upper.
For traction, Nike brought in a Carbon V-plate, which first debuted on the Nike Carbon Vapor 2014 Elite, and was designed using 3-D printing to further push innovation and support the game's fastest athletes. Nike also used groundbreaking studs in the Vapor Ultimate that are designed for zero-slip traction in both accelerating and breaking, so you know you'll have sure footing while making cuts or going in for a tackle.
Starting today, the Vapor Ultimate cleat is available for pre-sale at the Nike Store.
$250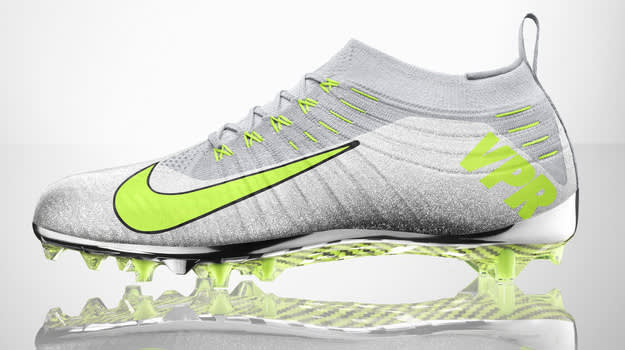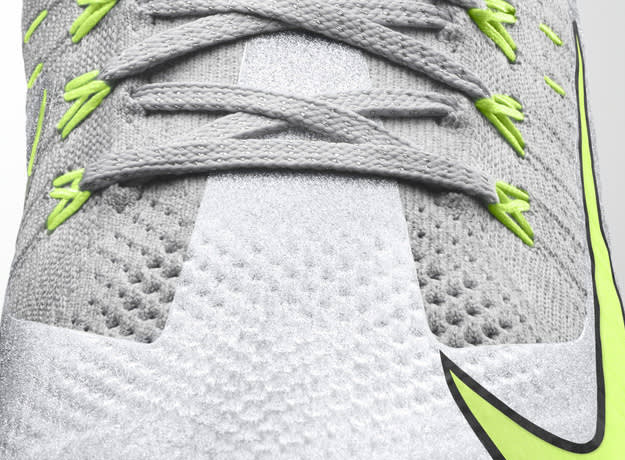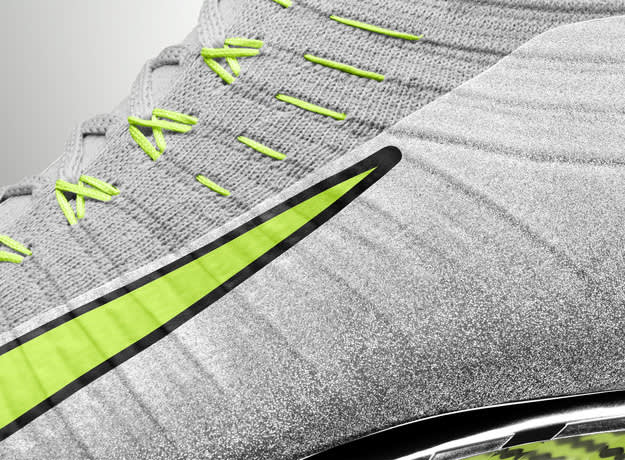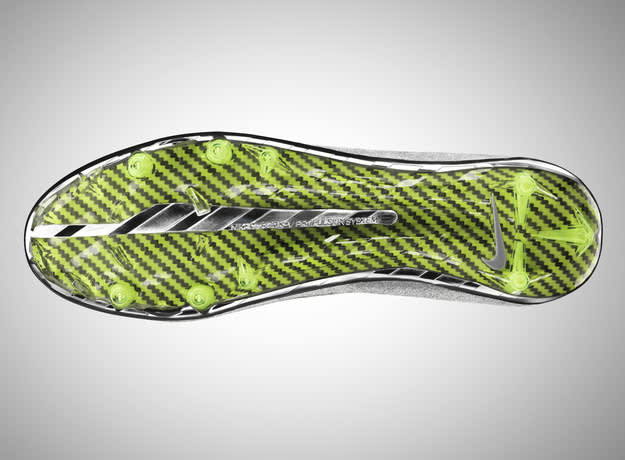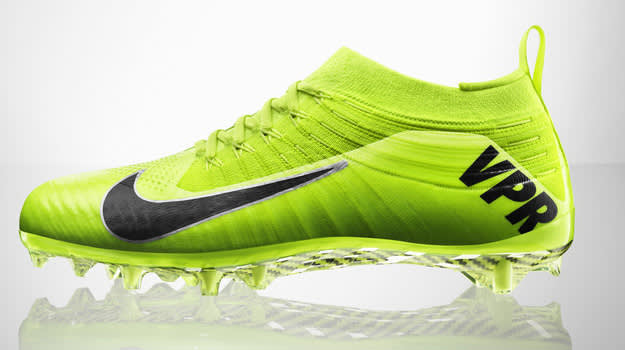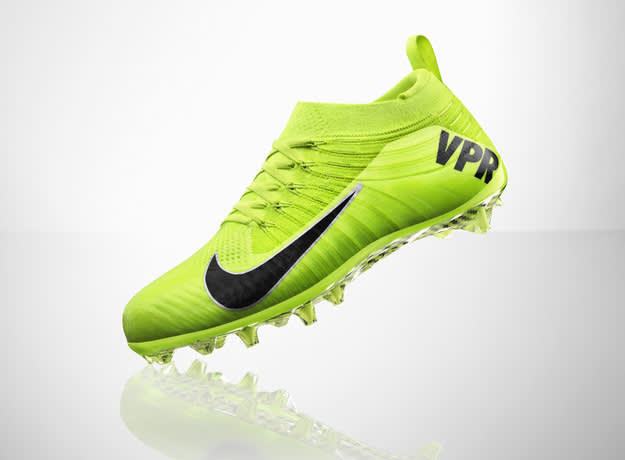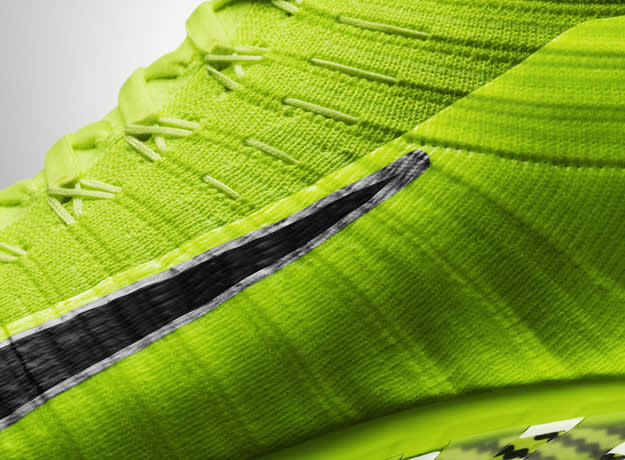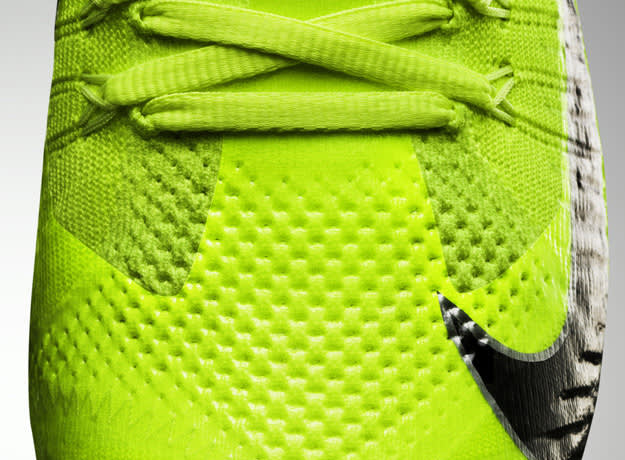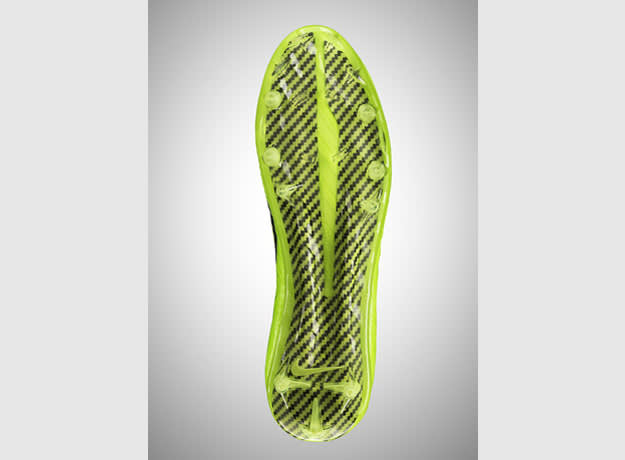 [Nike]
RELATED: Nike Debuts the Revolutionary Vapor Laser Talon Cleat
RELATED: Nike Football Unveils Silver Speed Collection for Super Bowl XLVIII