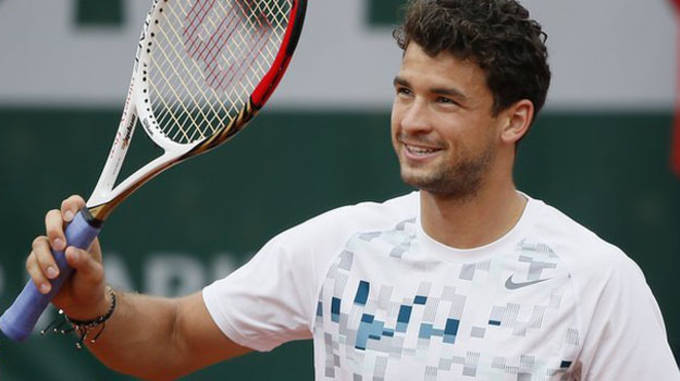 Grigor Dimitrov is one of young emerging stars of tennis today. At just 23 years old, Grigor has already racked up 4 career titles and his career high singles ATP ranking is World No. 9 earlier this month.
Grigor took over Nike Tennis' twitter account earlier today for a little Q&A with the fans to shed some light on his pre-match routines, who would play him in a Hollywood movie portrayal, and which tennis legend's shot he would want to add to his game. Grigor also shed some light on his latest gear from Nike, his favorite tournament, and what he does to help become the best player he can be on the court. Here's 10 Tips We Learned From Grigor Dimitrov's @NikeTennis Twitter Takeover Today. 
RELATED: The Rackers Used By The 10 Best Men's Singles Tennis Players Today
RELATED: Nike Unveils the 2014 French Open Apparel and Footwear Collection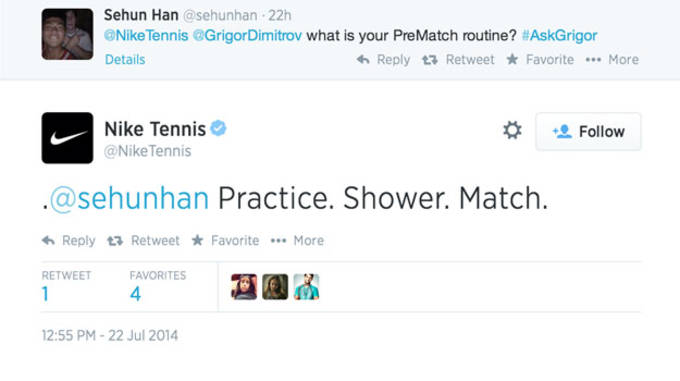 Simple yet clearly effective.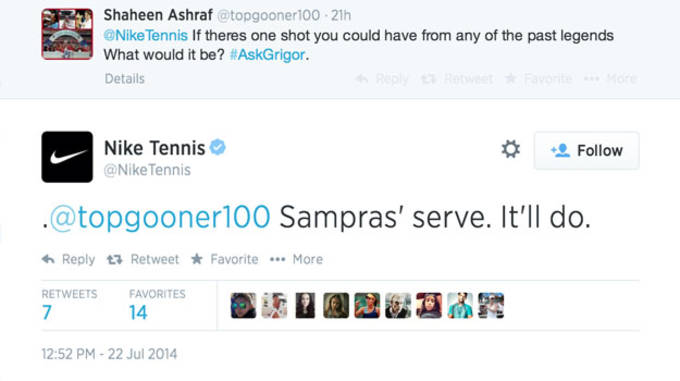 Gotta respect wanting to take on the GOAT.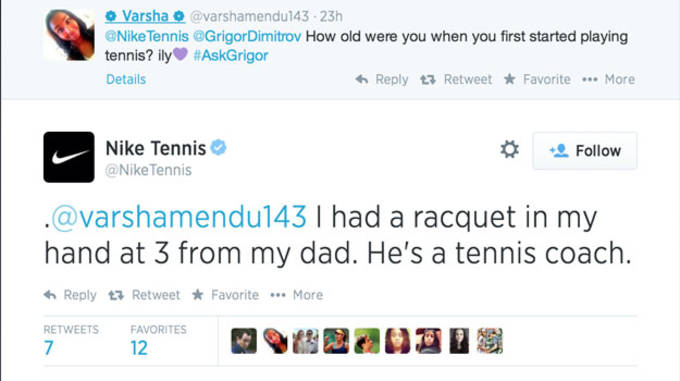 It's in the genes.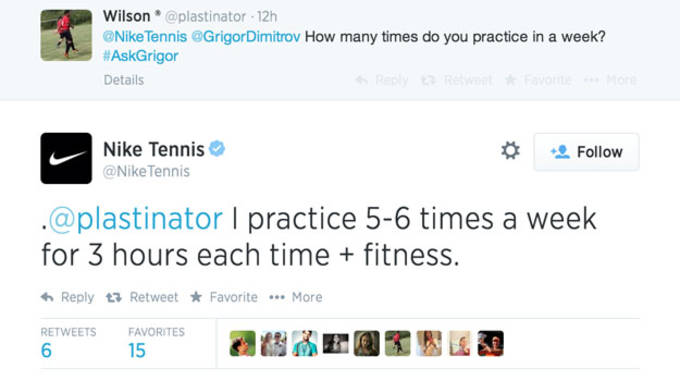 Practice makes perfect.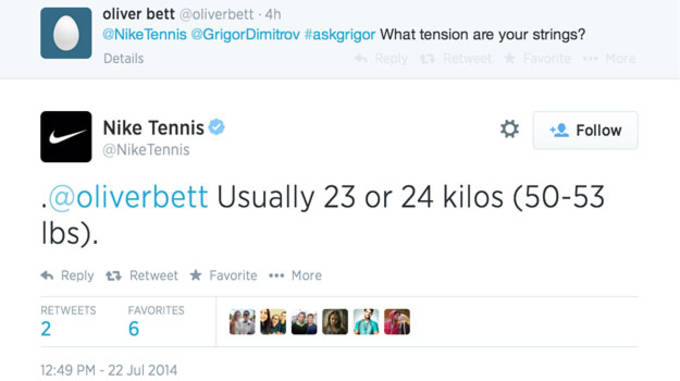 Couldn't hurt to take a page out of Grigor's book on this one.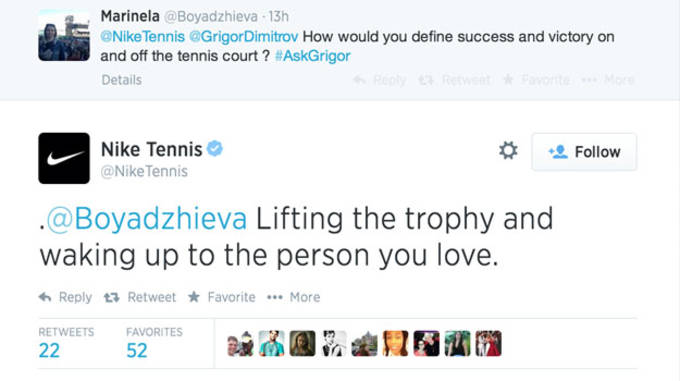 The pursuit of happiness.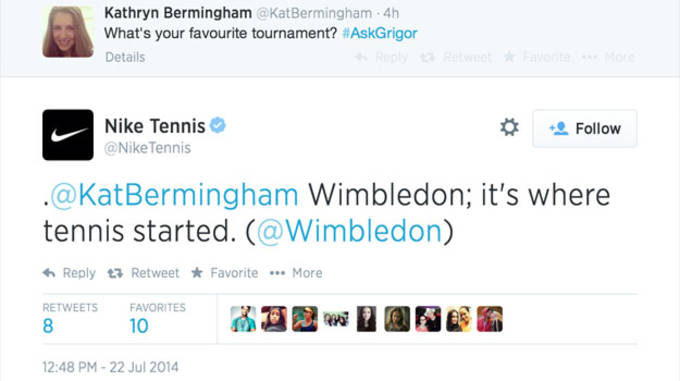 Gotta respect where it all began.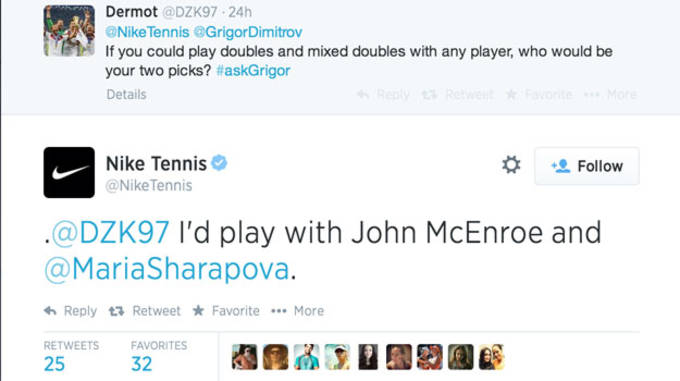 That's a powerhouse squad for the ages.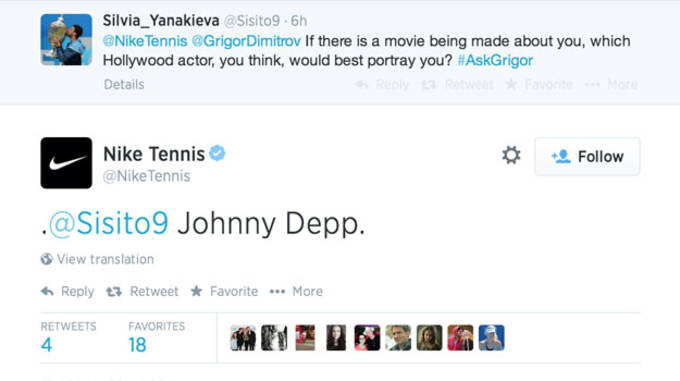 Is it just us, or does everyone answer Johnny Depp when they're asked this question?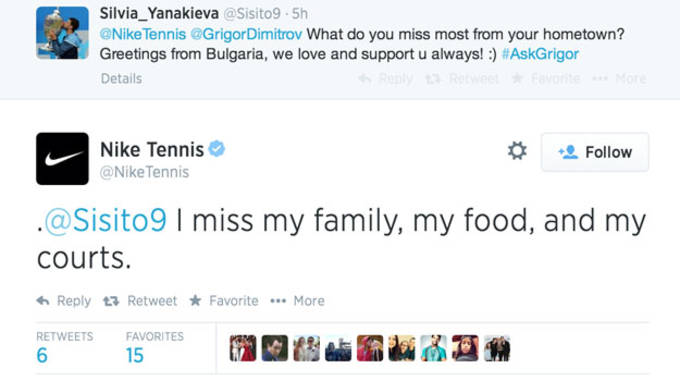 Even Grigor get's homesick from time to time.
RELATED: The Rackers Used By The 10 Best Men's Singles Tennis Players Today
RELATED: Nike Unveils the 2014 French Open Apparel and Footwear Collection