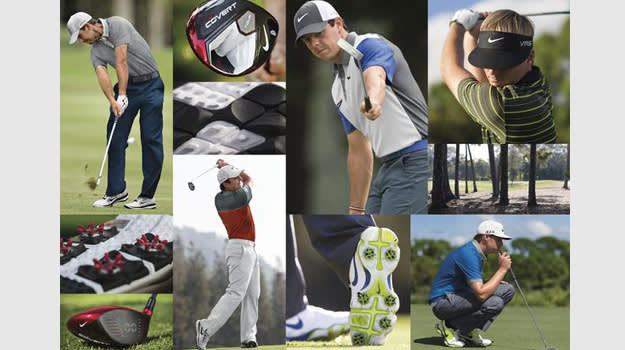 The 2014 US Open at Pinehurst Resort and Country Club kicks off next week marking the second major of the PGA season. Although Tiger Woods has already withdrew his name due to injury, here's an in-depth look at what other Nike golfers will be wearing over the weekend.
The field consists of nine golfers Nike will outfit with gear and apparel over the weekend, with the most notable names being Rory McIlroy, Charl Schwartzel, Francisco Molinari and Russell Henley. Golf has been a major point of focus for Nike recently with numerous new products hitting the market including the VRS Covert 2.0 Driver, the upgraded NG360 app, and the Lunar Control golf shoe, all designed to help cut strokes and make your game better out on the links.
Click through to see what your favorite Nike golfers will be wearing at Pinehurst this weekend, and be sure to tune into the 2014 US Open, as the first-round kicks off June 12.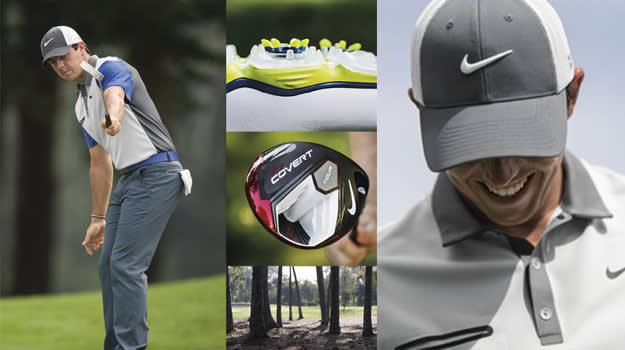 Rory McIlory
McIlroy is coming off his recent breakup with fiancee Caroline Wozniacki, but that didn't stop him from winning the 2014 BMW PGA Championship a few weeks back. McIlroy is the favorite going into the US Open and in addition to Nike pants and other clothing apparel, he will wear the Innovation Dri-FIT Knit Cool polo and the Lightweight Innovation Color polo, as well as the Lunar Control golf shoes.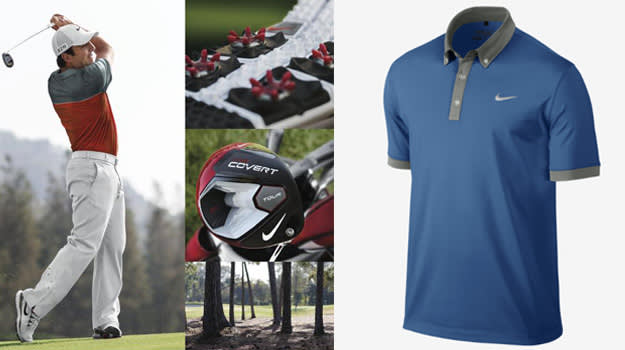 Francesco Molinari
Molinari will be looking to go for his first PGA major title at the US Open wearing the Ultra Polo 2.0 on Friday and Sunday, and will be using Nike's new RZN Black golf ball.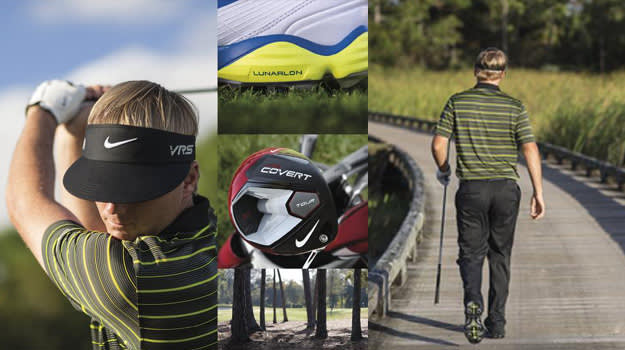 Russell Henley
Henley will look to improve on his best US Open when he finished 16th in 2010. Henley will be wearing the Lunar Control golf shoes everyday during the tournament, as well as using Nike clubs and balls, possibly the VRS Covert 2.0 Driver.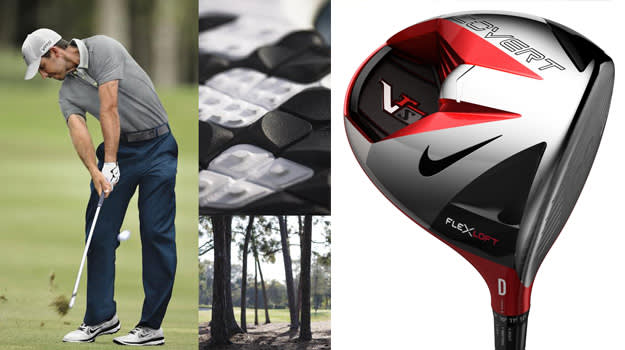 Charl Schwartzel
Schwartzel has a PGA title under his belt as he won the 2011 Masters and is looking to build on his resume with a win at the US Open. Schwartzel will hit the links wearing Nike's Modern Tech golf pants, Tour Mesh cap, and Nike polos, as well as use the VRS Covert 2.0 Tour driver.
RELATED: Nike Golf Has It All Figured Out For These 10 Athletes Headed to the U.S. Open
RELATED: Tiger Woods Laces Up Fan Designed Nike TW '14 For First Round of Honda Classic