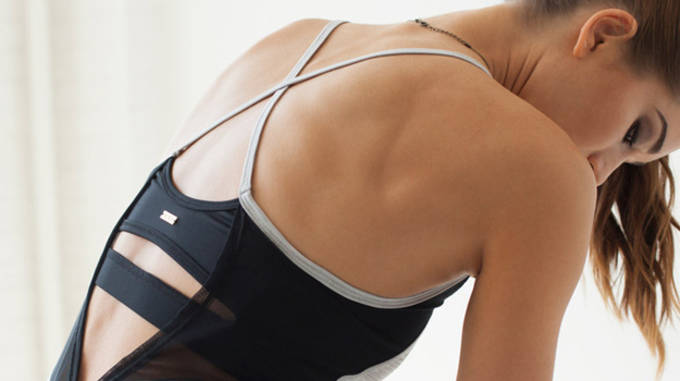 While we all love the biggest brands in the biz (Nike, Under Armour, Lulu...), that's not all that's out there. Want to try out something new this summer? Take a browse through the following brands to spice up your workout wardrobe.
Calvy Click is the Editor-in-Chief of Sneaker Report. When she isn't writing about performance footwear and apparel, you can find her running around Manhattan to Rick Ross anthems or hitting the tennis court. Keep up if you can on
RELATED: How Nike Has Made Running a Half Glamorous for 1,500 Women and a Few Men
RELATED: adidas by Stella McCartney's Sneaker Lineup is So Good, You'll Forget It's For the Gym
RELATED: Best Songs To Workout To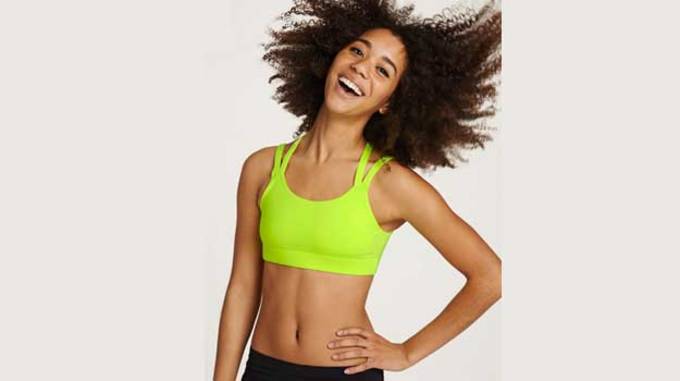 Oiselle
Think: That Lauren Fleshman steeze.
A brand for lady runners, by lady runners. Based on the proper fit and function, Oiselle is everything you've ever wanted in a women's specific active brand.
[Oiselle]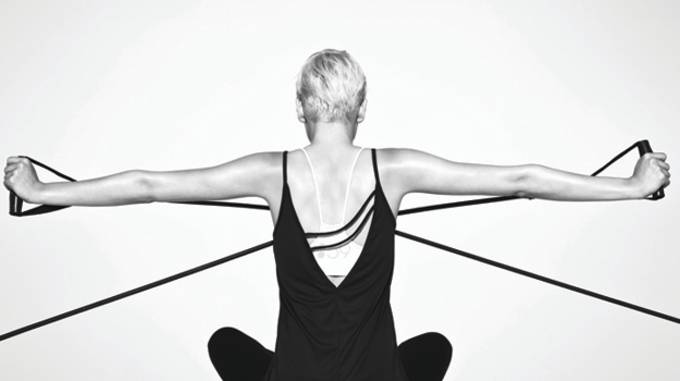 Splits59
Think: The perfect tops and bottoms to let the best you shine through.
Not everyone wants to stand out in the gym. Instead of looking like you're apart of the local neon-clad running club or becoming a yogi clone, check out the unique offering at Split59. Fun prints and flattering fits without the sky high price points gets our vote.
[Splits59]
<!--nextpage-->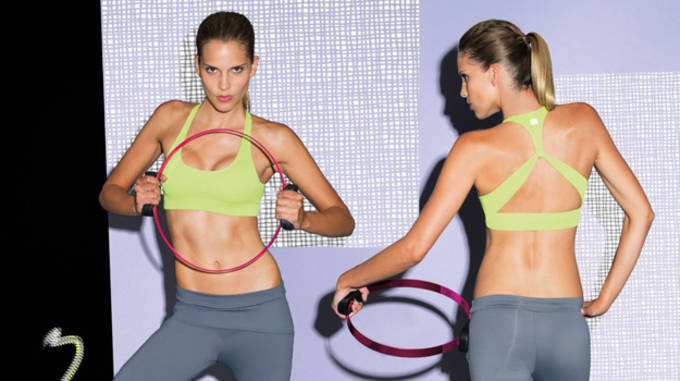 Koral Activewear
Think: If Denise, Jane and Kathy decided to First-Wives-it and start up an activewear brand with a splash of '90s Versace.
Newly available in the US, Koral Activewear has a few objectives that deserve attention. The return of the workout onesie, a focus on the upper body thanks to the back revealing muscle tees, bras and swimwear, and a legging that can only be described as "a wet look" are just a few reasons to check out this LA brand.
<!--nextpage-->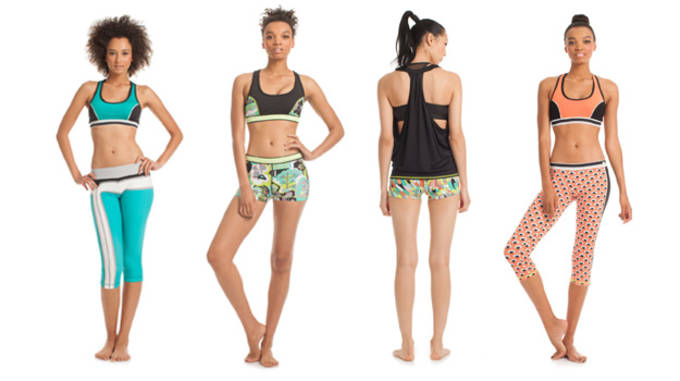 Trina Turk
Think: If Megan Draper were to hit the yoga studio in the full swing of the '60s.
On par with the price range of Lululemon, Trina Turk brings groovy California vibes to boy shorts, loose fitting tops and extra feminine sports bras. If you're looking for something that says something more about your individual style and less about your go-hard attitude, check out Turk's latest activewear collection here.
<!--nextpage-->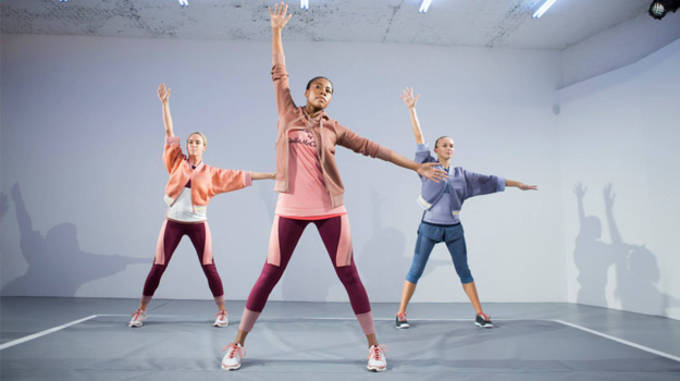 adidas by Stella McCartney
Think: What Gwyneth, Stella or Kate would wear with the perfect pair of oversized shades for the occasional paparazzi-flanked morning jog.
It should come as no surprised that we at Sneaker Report LOVE adidas by Stella McCartney. A pioneer for bringing stylish cuts and sophisticated shades to gym wardrobes, Stella could also have a lot to do with the activewear trend on the runways as her London Fashion Week presentations are consistently a can't-miss affair. With a price range a bit loftier than Lulu or Nike, the creative spin on traditional running shorts, basketball pennies and yoga sets are worth it.
<!--nextpage-->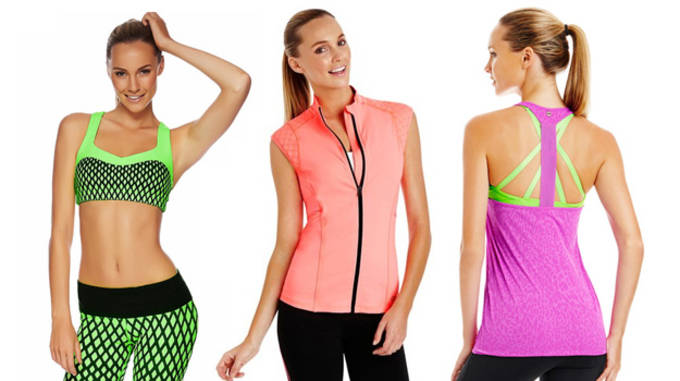 Lorna Jane
Think: Zumba, but cooler.
Straight from Down Under, this brand can be to described as enthusiastic, flaunting all-over cheetah spots and florals for a can't-miss look. Catering to active lifestyles rather than specific sports, LJ is a great option for breaking out of your usual sweaty rut. Stay tuned for more on this growing brand.
<!--nextpage-->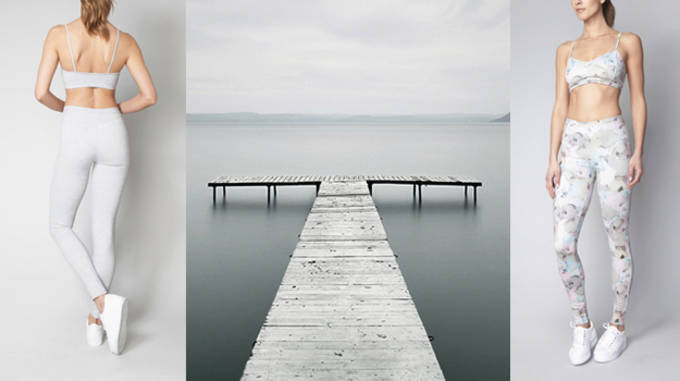 Live The Process
Think: If you approved of Kanye's "wall of roses" this weekend, this is the brand for you.
Imagine being asked where you got your unitard and being able to reply, "Live The Process," the perfect post-yoga glazed phrase. That's almost as zen as the chalk white platforms their models pair the brands' leggings, bras and unitards with. Check out this simple, effective collection.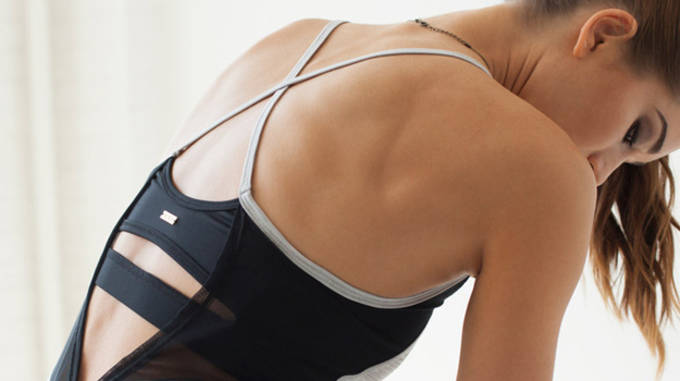 Alala
Inspired by the active New York lifestyle that starts with an early morning spin class and ends with an evening with friends, Alala offers basic items with a twist. A mesh insert here, an extra strap there, and their "just so" approach to sweatpants deserves a test run.
[Alala]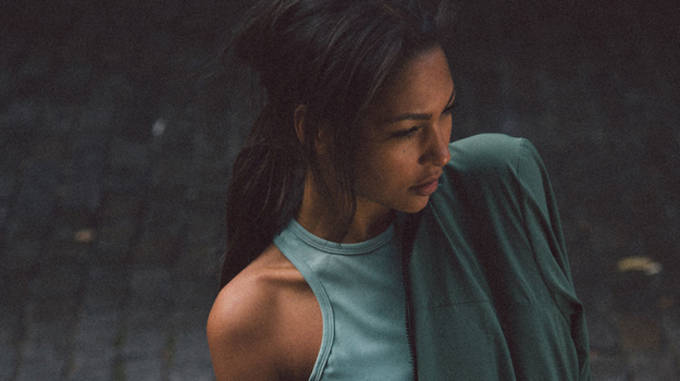 Outdoor Voices
Newbie brand Outdoor Voices has taken your favorite heather grey cotton tee and turned it into a beautiful activewear collection. With subtle prints, understated classics and modern cuts, expect to see this brand blow up this summer.
RELATED: How Nike Has Made Running a Half Glamorous for 1,500 Women and a Few Men
RELATED: adidas by Stella McCartney's Sneaker Lineup is So Good, You'll Forget It's For the Gym