Golf is a sport where traction and proper footwear is often overlooked by beginning players. Many underestimate the true value of what having the right cleats could do to help your game. However golf cleats have seen little innovation over the years, transforming from metal spikes, to soft spikes, and now spikeless. adidas is determined to evolve the golf cleat by combining the benefits of both spiked and spikeless cleats into their new proprietary gripmore technology.
The adicross gripmore and pure 360 gripmore sport, set to launch in June, are directly injected onto lightweight mesh matting and feature hundreds of microspikes for increased traction and stability. The adicross gripmore has 43 gripmore cleats and a total of 243 points of contact  so players can fully feel the ground and maintain balance. The upper features premium full grain leather so it's just as stylish as it is functional.
The adidas pure 360 gripmore was designed to be more athletically advanced as it includes waterproof mesh upper with climaproof, 360WRAP technology to keep the cleats lightweight as well as keep players feet dry. The pure 360 has 23 gripmore cleats and a total of 161 contact points for a true combination of traction, comfort, and performance.
The adicross gripmore, and pure 360 gripmore sport will both be available in multiple colorways beginning June 1. The adicross gripmore will retail for $150, while the pure 360 gripmore sport will run you $130.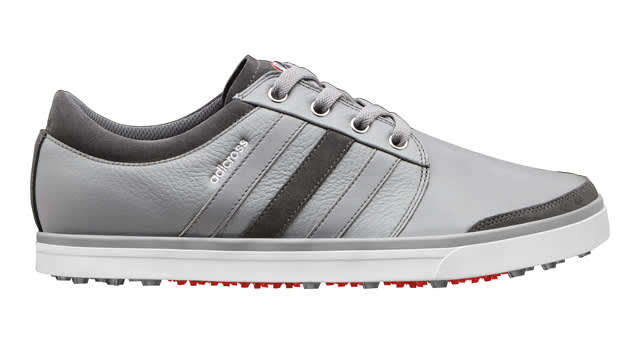 [adidas]