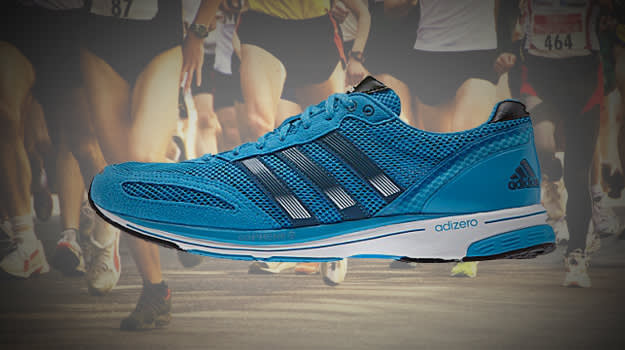 So you've decided to run your very first marathon, and now you're in search of a pair of shoes that will help you take on the 26.2 longest miles of your life. With marathon season officially underway, we're here to help you get laced up properly.
If you're signed up for the first marathon of your budding distance running career this year, here are some shoes you should consider (in no particular order). Just remember: whichever shoe you choose, don't wait until the night before race to run in them for the first time. In other words, raceday is not the time to be breaking in new shoes. Instead, try them out during your marathon training. Otherwise, that rookie mistake can lead to one of the most unpleasant experiences of your life, and the chances of you running a second marathon will drop significantly. With that said, here are the 10 best shoes for beginner marathoners.
RELATED: 10 Reasons to Never Run a Marathon, Ever
RELATED: The 20 Worst Celebrity Marathon Finish Times
RELATED: The 10 Best Men's Running Shoes for Beginners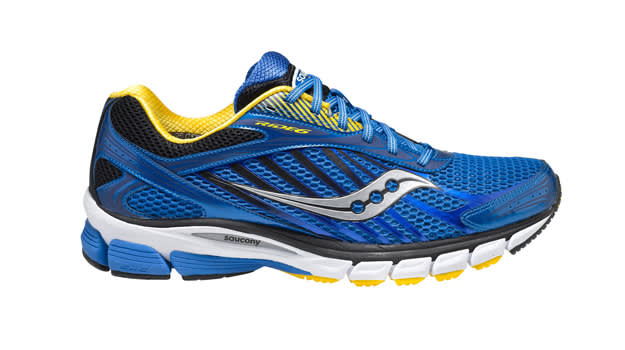 Saucony Ride 6
Category: Neutral
Weight: 9.9oz
Saucony has so many popular models in its repertoire that the Ride series often goes unnoticed to beginner runners shopping around for a new marathon shoe. However, make no mistake about it--the sixth iteration of the shoe is a solid option both for your training and raceday. An upgraded PowerGrid midsole gives the Ride 6 more durability and cushioning than ever before. The sub-10 ounce shoe will keep you light on your feet, while the ComfortLite sockliner provides an added layer of comfort for those extra miles.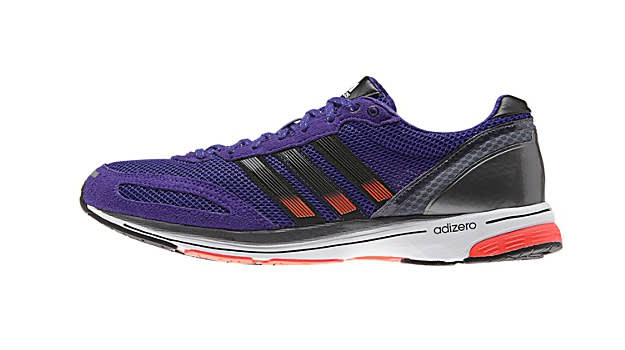 adidas Adizero 2.0
Category: Neutral
Weight: 7.4oz
At 7.4 ounces, the adidas Adizero 2.0 is certainly one of the lighter shoes on this list, but it terms of support and cushioning, it can hold its own with the rest of the pack. You're bound to work up a sweat during your first marathon, so the Adizero 2.0's air mesh upper and Coolever lining will certainly come in handy to keep the moisture under control. An extended Torsion System in the forefoot and midfoot adds a support underneath, and the addition of Adiprene under the heel provides protection from constant impact (something you'll experience a lot of during your 26.2-mile journey).
$115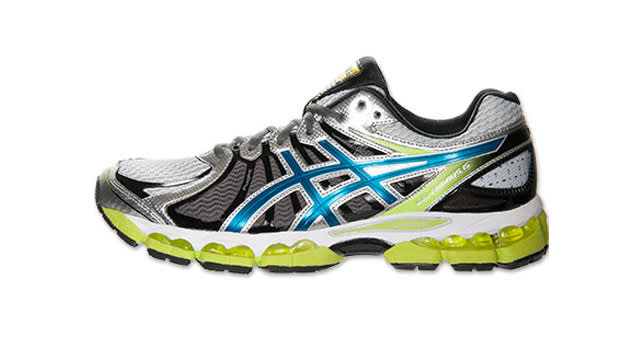 Asics Gel-Nimbus 15
Category: Neutral
Weight: 11.5oz
Cushioning is something Asics does better than most other running brands. The perfect example of that is the GEL-Nimbus 15. The shoe features a two-piece midsole that is both comfortable and supportive, along with a new multi-directional mesh upper that features a more ergonomic fit--something beginner marathoners will truly appreciate on their quest to earn that finisher's medal.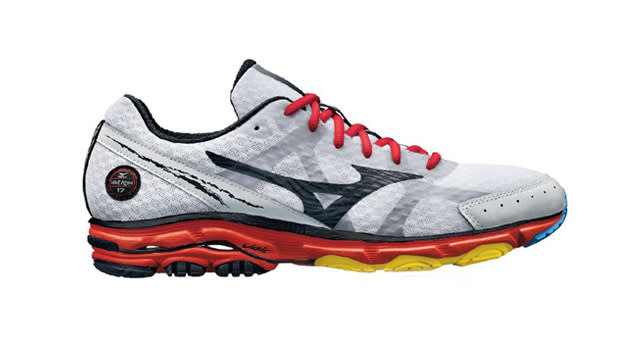 Mizuno Wave Rider 17
Category: Neutral
Weight: 9.2oz
While Mizuno's flagship Wave Rider line has experienced profound success over the past couple of decades, the 17th installment of the shoe has received a mixed bag of reviews thus far. Still, the Wave Rider 17 is a solid choice for beginner runners looking to gradually increase the mileage as they work their way up to marathon-ready status. The new U4ic midsole is lighter yet more responsive, helping reduce foot fatigue and increasing stride efficiency. The shoe's carbon rubber outsole is built for the long haul.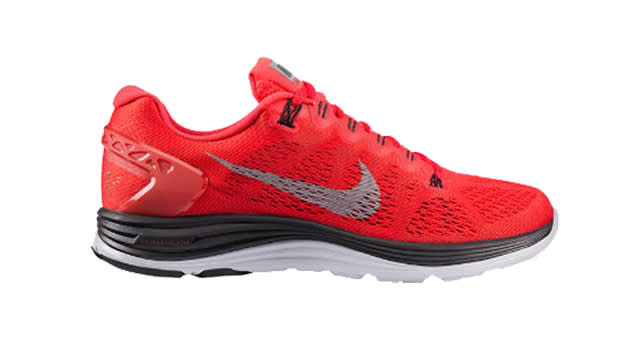 Nike LunarGlide+ 5
Category: Neutral
Weight: 9.9oz
When you've logged a couple of marathons under your belt, maybe then you can graduate to the Nike Zoom Streak preferred by some of the best marathoners in the world. Until then, try the LunarGlide+ 5 on for size. For starters, the shoe is integrated with Flywire threads for lightweight support. It also comes loaded with a springy Lunarlon midsole and Dynamic Support technology for support and stability in all the right places. Also, the shoe is Nike+ ready, meaning you can track the performance of your very first marathon (results may vary).
$110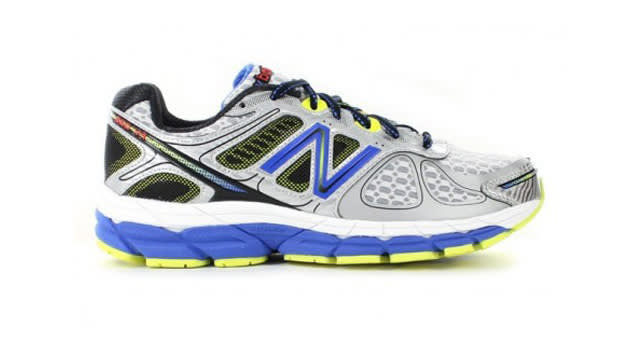 New Balance 860v4
Category: Neutral
Weight: 10.9oz
The New Balance 860v4 is one of those shoes that can do it all. It's loaded with a bevy of features that beginner marathoners will find appealing, including a lightweight frame, comfortable no-sew upper and a responsive REVlite midsole that will help inspire them to run harder and faster with each passing mile.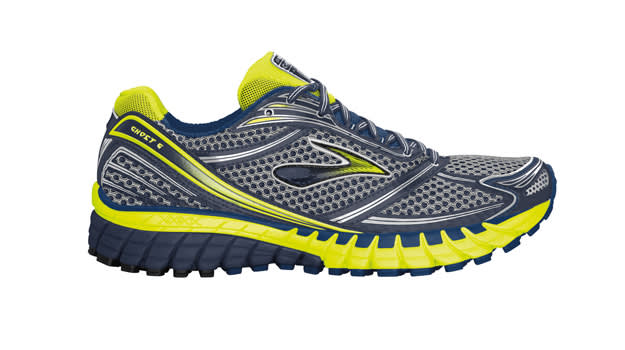 Brooks Ghost 6
Category: Neutral
Weight: 10.7oz
Worried about how you're going to get through those 26.2 miles with enough support and cushioning to take you the distance? Lace up in a pair of the Brooks Ghost 6 and leave your worries behind. The shoe has a ridiculously smooth heel-to-toe transition thanks to a full-length segmented midsole that offers maximum ground contact. For you beginners, this means a more effortless stride and forward momentum that should keep help keep those legs churning.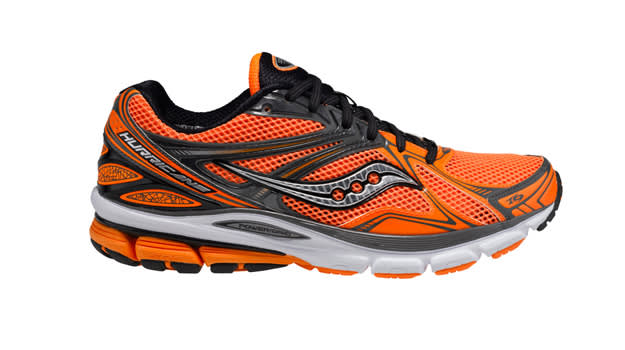 Saucony Hurricane 16
Category: Guidance
Weight: 11.2oz
If the Ride 6 doesn't have enough cushioning and stability for your preference, consider another Saucony model: the Hurricane 16. A popular shoe for beginner-to-itermediate distance runners, the Hurricane 16, with its PowerGrid sole and Support Frame technology, is loaded with features to get you to that finish line. A form-fitting SaucFit upper puts the shoe over the top.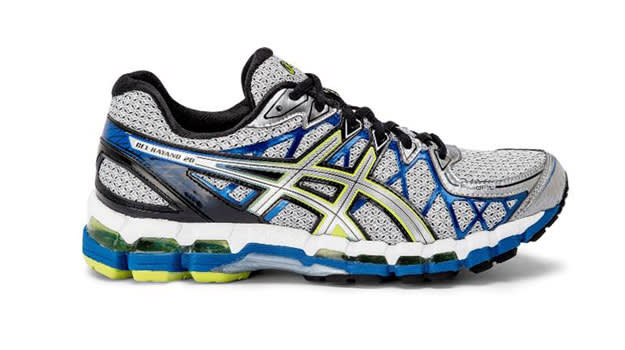 Asics Gel-Kayano 20
Category: Neutral
Weight: 11.3oz
Just because you're a beginner doesn't mean you have to look like one. Running 20 years strong, the Asics Gel-Kayano has been treating runners of all levels right for, what seems like forever. A new FluidFit upper and FluidRide midsole combo act as a one-two punch cushioning and overall comfort go. You also get unprecedented support and stability thanks to the Dynamic Duomax system. Let not forget the GEL cushioning units both the forefoot and heel--they'll have you feeling like you're running on clouds.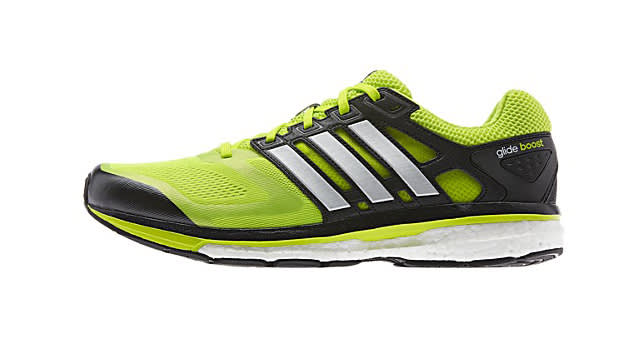 adidas Supernova Glide 6 Boost
Category: Neutral
Weight: 10.6oz
Boost technology may see a little high tech for beginner marathoners, but think about it this way: you're going to need an advanced pair of shoes when you move up the ranks anyway, so why not start off at the top? adidas' Supernova Glide series has been a mainstay on the marathon scene for a decent amount of time. With the addition of a Boost midsole, the shoe is well-rounded enough to be used as both an everyday shoe and a racing shoe, particularly for beginners. The shoe's seamless textile and mesh upper is next-to-none in terms of comfort.
$130
RELATED: 10 Reasons to Never Run a Marathon, Ever
RELATED: The 20 Worst Celebrity Marathon Finish Times
RELATED: The 10 Best Men's Running Shoes for Beginners