The Chicago Bulls are officially hitting the restart button. The Bulls are sending two-time All-Star small forward Luol Deng to the Cleveland Cavaliers for disgruntled center Andrew Bynum and three future draft picks.
The Bulls got a future first-round draft pick owed to the Cavaliers by the Sacramento Kings from a 2011 trade involving J.J. Hickson and Omri Casspi. The Bulls will get the Kings' pick if it falls outside the top 12 in 2014 or outside the top 10 picks in 2015, 2016 or 2017. The Bulls also got the 2015 and 2016 second-round picks the Portland Trail Blazers owed the Cavaliers. The Bulls will also be able to swap draft positions with the Cavs in 2015 as long as the Cavs' draft pick is outside of the lottery which is past the top 14 picks.
The Bulls, who are facing a tough road ahead initially this season. The team was facing numerous injuries headlined by a season-ending knee injury to star point guard Derrick Rose, and they're planning to rebuild for future seasons. The team most likely will cut Carlos Boozer in the offseason with the one-time use of the amnesty waiver clause in the offseason to ensure more savings. The Bulls will waive Bynum by 5 p.m. today and clear his $12.3 million salary off their books. That will allow the Bulls to get below the luxury tax, which will save them more than $20 million.
Bynum will likely find a team to sign with him after hitting the waiver wire. Despite his many failures throughout the past two seasons, Bynum's potential as a juggernaut in the post and his talents will definitely force some teams to take a look at him.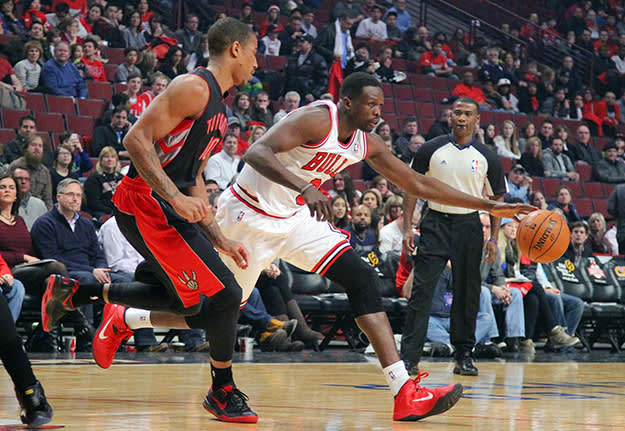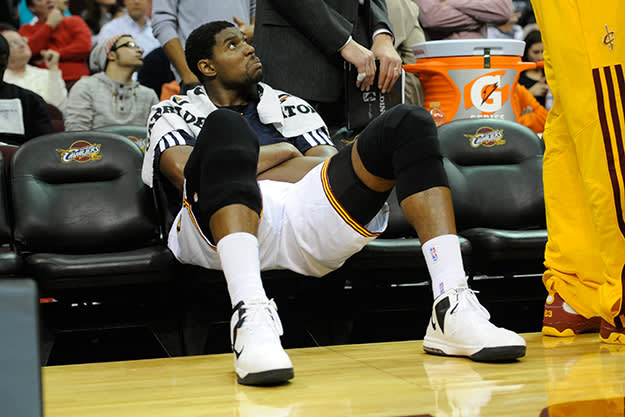 The trade features two players who currently wear Nike shoes. Luol Deng has been wearing a red and black PE of the Nike Hyper Quickness while Bynum has been wearing the Nike Air Max Hyper Aggressor throughout the season.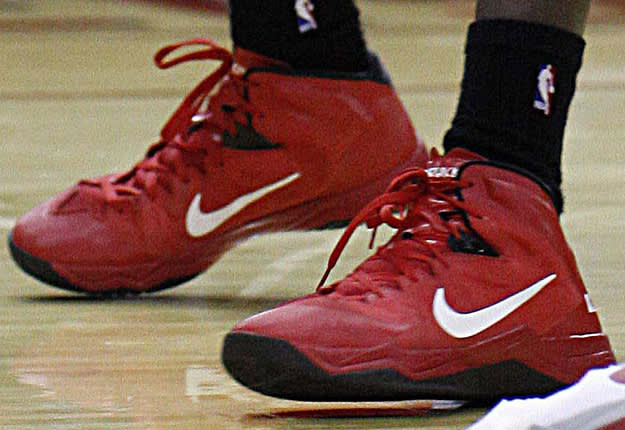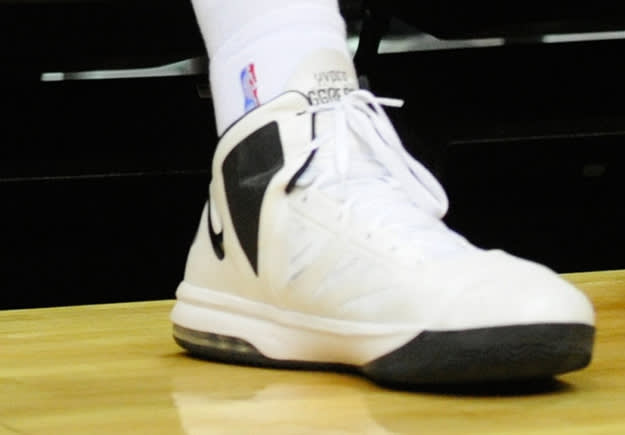 Rafael Canton is a freelance writer from Queens, NY and contributor to Sneaker Report. Anytime there is a conversation about the NBA, music, or nutella, he can be found in the thick of the discussion. He can be found on Twitter @RafelitoC7.
RELATED: SPOTTED: Luol Deng in the Nike Air Max Hyperaggressor