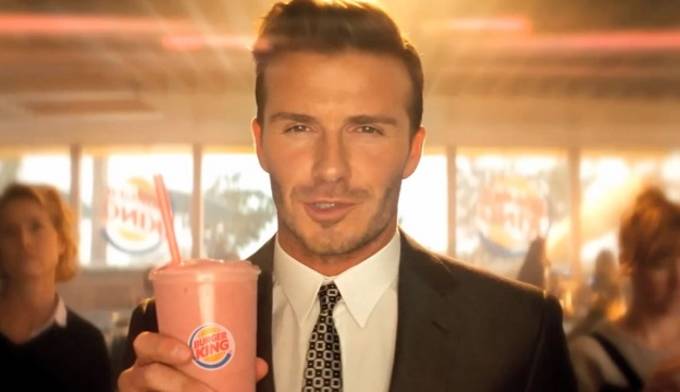 Companies spend millions of dollars each year producing commercials and they are often hit or miss. In the soccer world, we are regularly treated to a mixture of light hearted commercials that poke fun at player's misfortunes as well as some more serious ones that highlight the deadly nature of the products. Even with the right player or players helping in the promotion, there is still a large importance in getting the topic right, the message in action across and the persons acting to the right level.
Here is our top 10 list of Soccer Commercials We Wished We Never Saw and 10 Spots That Make Up for It.
Bryan Byrne is the founder of SoccerCleats101. Got a question about boots? Hit up Bryan on Twitter.
RELATED: This Weekend in Soccer: Who is Adnan Januzaj?
RELATED: This Weekend in Soccer: Puma Boots Take the Spotlight
<!--nextpage-->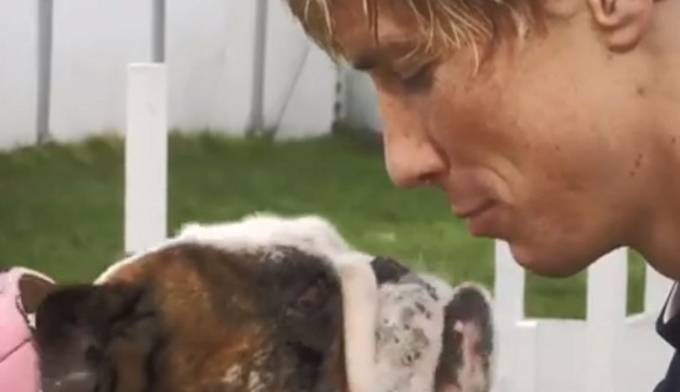 No. 1 – Torres is for the Canine Club
I'm not sure if we can ever take Fernando Torres seriously again after seeing this commercial for....a canine training camp? It was actually released with 2 other commercials as part of a Banco Gallego advertising campaign, but it might cause more problems than attract attention to the brand!
It is all well and good for dogs to get the training they need, but I'd rather get the training and do it the Nike way in the process!
<!--nextpage-->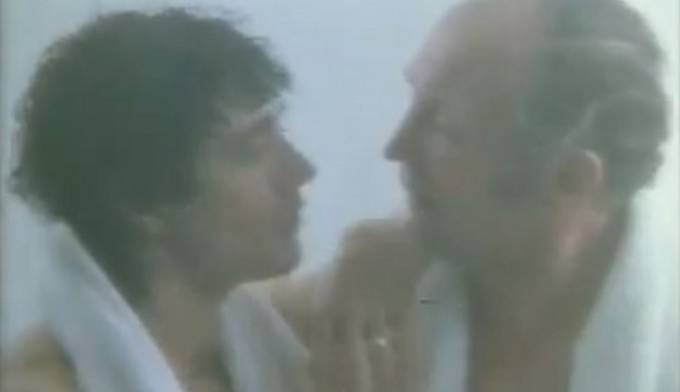 No. 2 - Kevin Keegan is a Brut
I just can't get past Kevin Keegan's fist pump near the end of this one, he is almost submitting to the fact his acting is a little rough around the edges. He and Henry Cooper spend some time working out before hitting the showers. Enough said!
The only thing that can save me after that on is a little bit of Blur and some soccer stars playing in the park. It has got me wanting to refill my iPod and get out onto the pitch with some Nike boots on!
<!--nextpage-->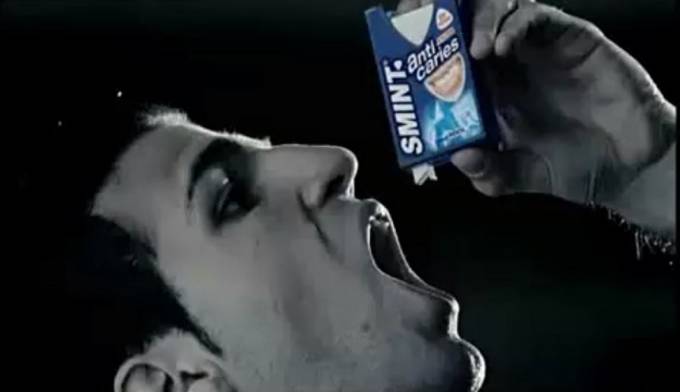 No. 3 - Fabregas Breath Mints
<!--nextpage-->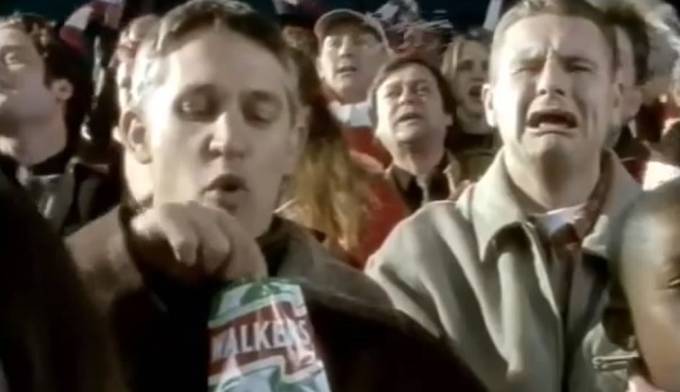 No. 4 - Salt and Lineker
I understand that Nike was following their Pink boots with some similar styled advertising, but the problem lies in the fact that the boots are, well, PINK. Very cheesy stuff, but it does suit our expectations of Franck Ribery.
Instead, Nike should have gone with something a little more manly and gory like this one from Eric Cantona and co. I'm on Cantona's team.
<!--nextpage-->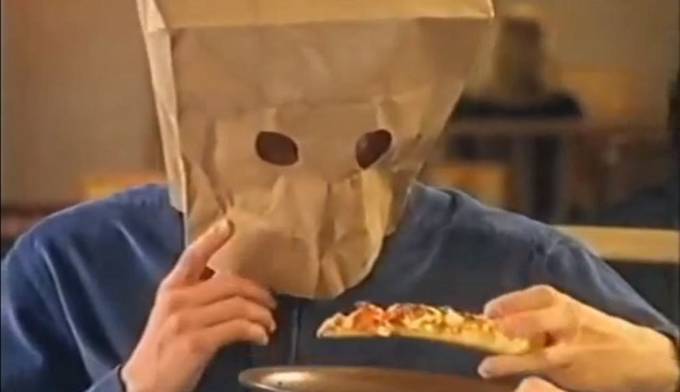 No. 6 - Southgate and the Penalty Miss Gang
<!--nextpage-->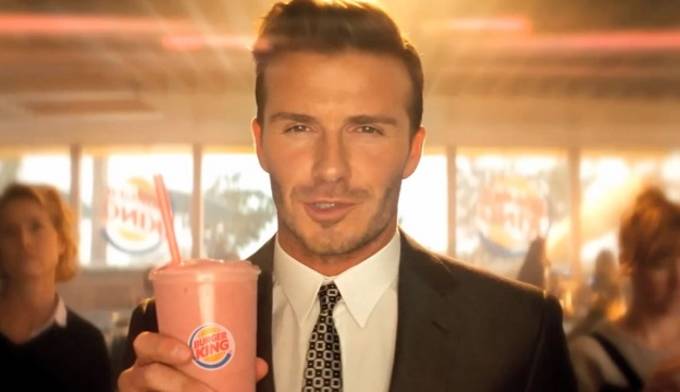 No. 7 - Beckham Wants a Smoothie
David Beckham definitely took advantage of his marketing presence when he moved to Los Angeles to play with LA Galaxy. But a commercial where about a smoothie and a lady swooning over your every word is not my idea of good PR, maybe because it has never happened to me?
Back in the day, Becks was part of some better ad campaigns, and this one from Pepsi – featuring some humor against Beckham – ends up grabbing your attention in a much more effective way!
<!--nextpage-->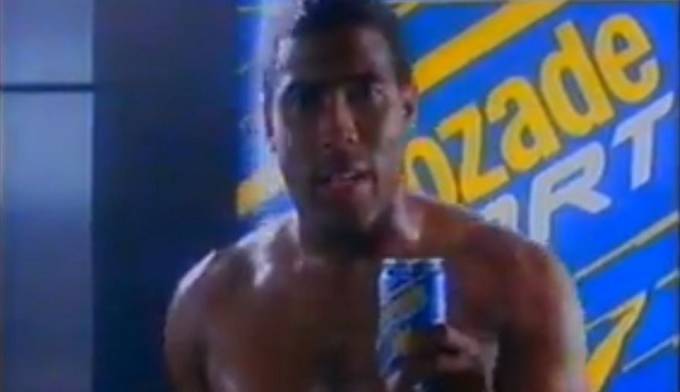 No. 8 - John Barnes is Really Thirsty
I'm surprised John Barnes even has enough energy to get his lines out after the 90 minutes. Maybe he should have drank the Lucozade and then shot the commercial?
I'd much rather hear the stats this way – Gatorade get it right, although they do have the advantage of modern videography and more international stars.
<!--nextpage-->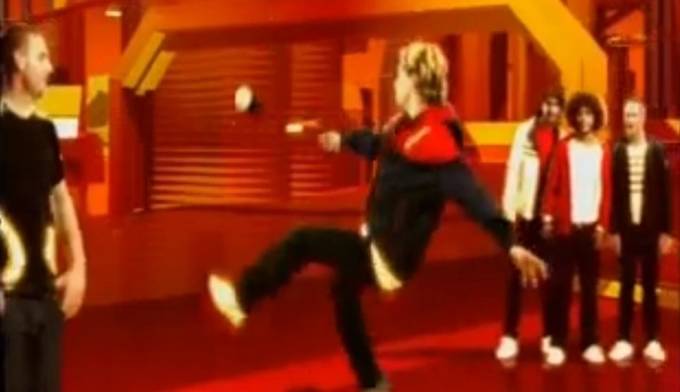 No. 9 – Kicking Around A Pringles Can
<!--nextpage-->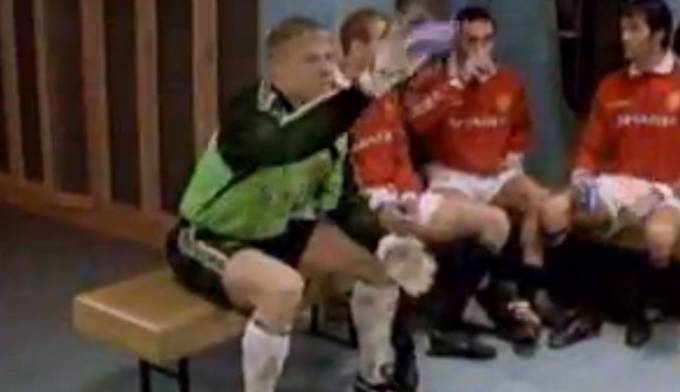 No. 10 - Schmeichel can't catch a Pepsi
Imagine your keeper not being able to catch a can of Pepsi that is launched at him during a half time team talk. Wait, why are soccer players drinking Pepsi at half time? The concept in this one is good, the acting not so much!
Instead, Reebok released this ahead of its time ad in 1995. It featured an all-time line-up of the best soccer players to ever play for Manchester United. Imagine those players actually playing together – awesome.