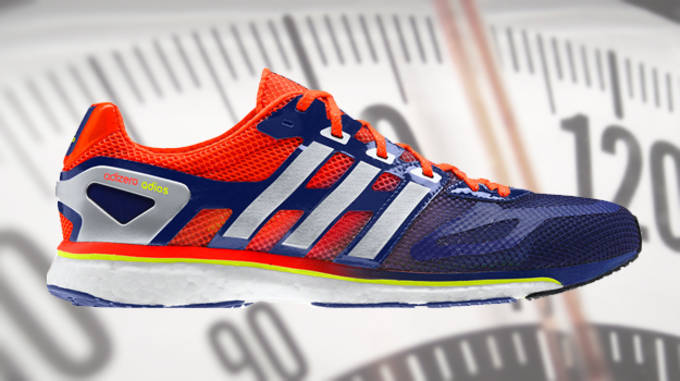 The biggest story in performance footwear of the past few years has been the issue of weight. With brands pushing cushioning technology to go the lighter than ever before, the market is saturated with a variety of running models, here are The 10 Best Running Shoes Under 10 oz.
RELATED: The 10 Best Running Shoes Under $70
RELATED: The 10 Best Running Shoes for Long Distance Running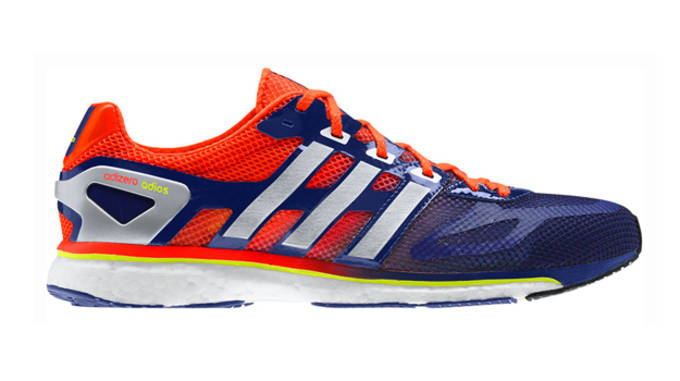 No. 10 - adidas Adizero Adios
Weight: 7.8 oz
The pro's favorite got an update thanks to adidas' Boost technology, making a perfect training shoe for tempo and distance runs.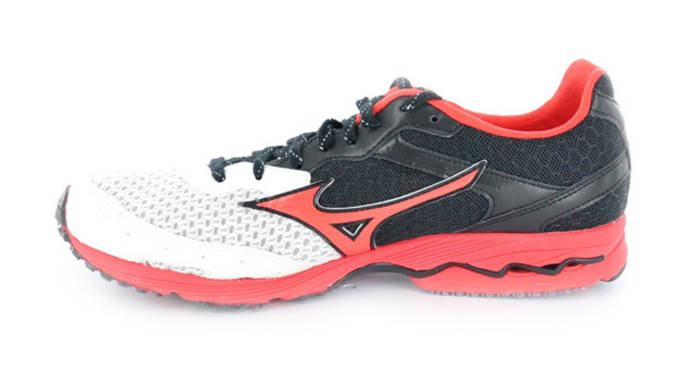 No. 9 - Mizuno Wave Ronin 4
Weight: 7.2 oz
Behind the more delicate Wave Universe, the Wave Ronin is a very competent marathon pair and has some of the comfort that was abundant on the Precision 13, but it has a much higher level of flexibility. There is still the vintage AP+ cushioning that is featured in most Mizuno shoes, a trusted technology.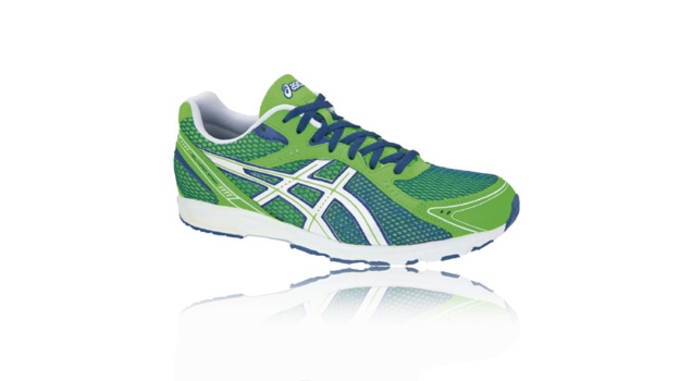 No. 8 - Asics Gel Hyper Speed 5
Weight: 7 oz
Ryan Hall, Mr. American Marathon Record Holder at 2:04:58 has not been seen running a marathon with anything but the Hyper Speed series. In a recent video, Mr. Hall stated that he hasn't worn anything else since 2005. That's a serious commitment. While Ryan likely will be seen wearing other shoes outside the marathon distance, we wouldn't be surprised to see him in them for casual wear as well. The winning combination of speed and comfort makes the Hyper Speed 5 a winner, despite a lower durability in the long run.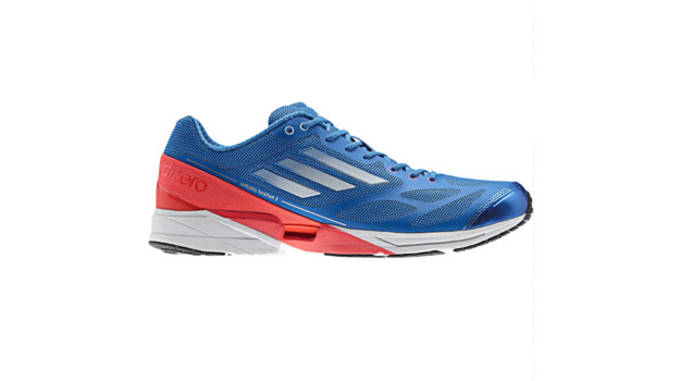 No. 7 - adidas adizero Feather 2
Weight: 7.3 oz
When Kenya's Geoffrey Mutai took the ING NYC marathon by storm in these racers, runners took note. This lightweight shoe dares athletes to push harder without too little absorption underfoot. This is a feather that packs a punch.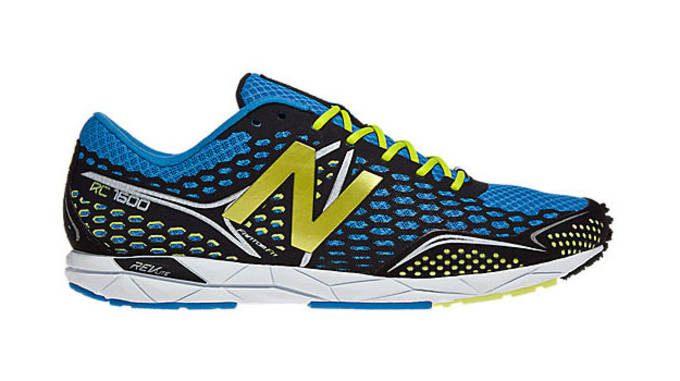 No. 6 - New Balance 1600
Weight: 5.6 oz
This ultra-lightweight shoe promises to tear up the concrete once you lace up. The 1600 is perfect for a half and full marathon distances and a great training shoe to give your feet a break every once and a while. If you are a runner that seeks to run a PR in a marathon via lighter shoes, this is your pair.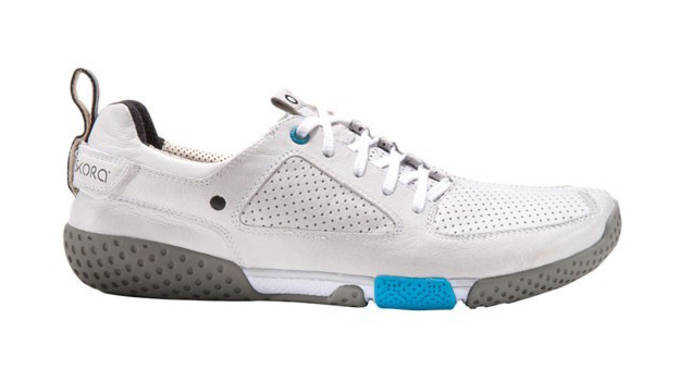 No. 5 - Skora Form
Weight: 8.2 oz
This full leather performance shoe may raise eyebrows on the first look, but the glove-like fit and the Ortholite sockliner contribute to its success with pro runners today.
[$185]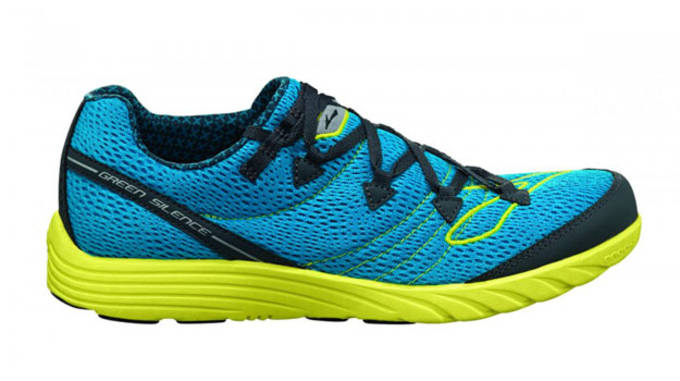 No. 4 - Brooks Green Silence
Weight: 7.2 oz
"Reduce your carbon footprint. Move forward. Run Happy." Brooks Running Green Silence has something of a cult following behind it. Using "BioMoGo", the midsole uses 75% of recycled material with a recycled box for a lighter carbon footprint for a super lightweight ride.
No. 3 - Saucony Kinvara 3
Weight: 7.3 oz
Widely hailed as a great entry level running shoe, the Kinvara 2 was central to all qualities runners new and experienced appreciate- speed, comfort, easy mobility, great grip and durability. At 7.3, we deem this a winner.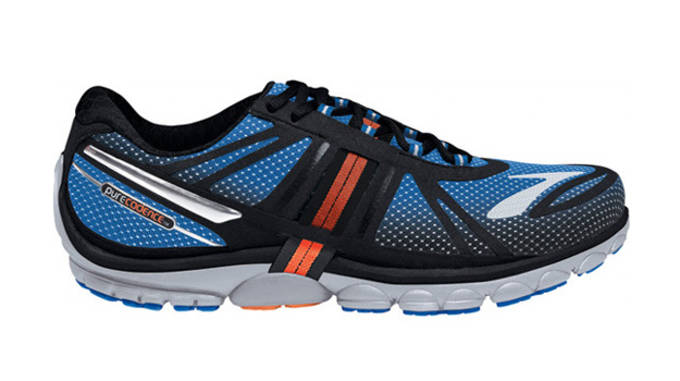 No. 2 - Brooks PureCadence 2
Weight:
With the PureProject 3's not yet on shelves, the PureCadence 2 is still a crowd favorite for it's anatomically correct last and flexible feel.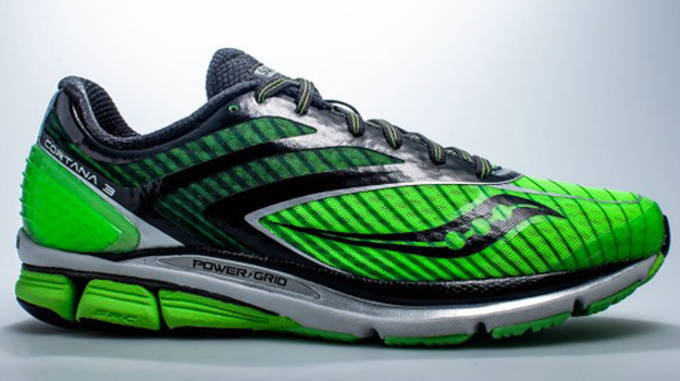 No. 1 - Saucony Cortana 3
Weight: 9.5 oz
The Cortana is back in it's third iteration of the lightweight, cushioned ride. Featuring the supportive feel of a more traditional running shoe, the 3 is lighter than ever at 9.5 oz.