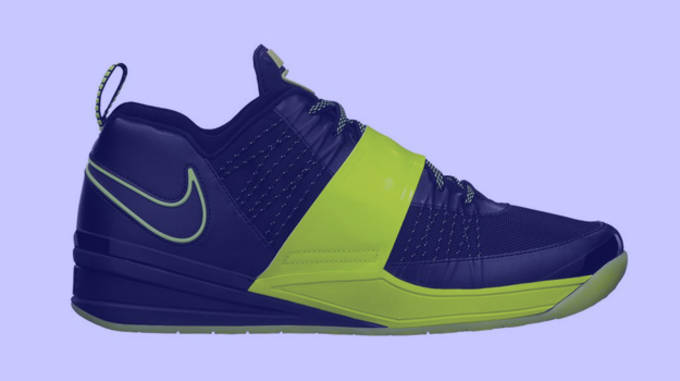 The season may be over, but that doesn't mean the work stops. The off-season is all about training hard and getting better. After all, your opponent is probably in the gym as we speak trying to get a leg up on you. But that shit isn't going to fly, is it? Hell no. You're ready to get back out there and go for greatness. But there's one thing stopping you: your old pair of training shoes are riddled with holes (not with bullets holes, but because you've been holding on to them for way too long). It's time to get a new pair, and we're here to guide you through the process. This is How to Choose the Perfect Training Shoe This Summer.
RELATED: How To Clean Your Running Shoes
RELATED: How To Avoid Shin Splints


If you're into cross training…
Go with: NB Minimus 20v3 Cross-trainer
Forget cardio, some dudes at the gym are worried solely about pumping iron. But if your training calls for jumping on the treadmill just as much as the bench press, you'll need a shoe that can hang. One such trainer is the NB Minimus 20v3. The Minimus 20v3 is just the type of shoe you want to rock to the gym—it's lightweight, comfortable, breathable, and doesn't look too shabby either. The shoe features a low-profile design for a smooth stride, and has a Vibram outsole for sure-footedness.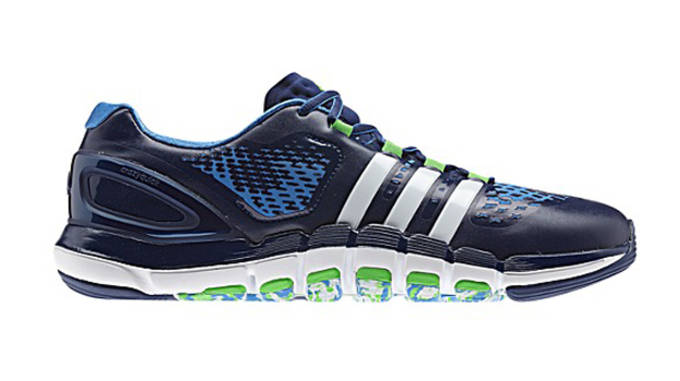 If you want maximum performance in a minimal design…
Go with: adidas adipure crazyquick trainer
When it all started, training sneakers were more bulk than needed at the gym (if you have a habit of dropping dumbbells on your toes, and need the added protection, you probably shouldn't be in the gym to begin with). Instead, today, training shoes have taken the form of running ones, meaning they're lighter, flexible, and give you just the right amount of protection without suffocating your feet. A perfect example is the adidas adiPure CrazyQuick TR. Borrowing outsole technology from its football and basketball predecessors, the CrazyQuick flexes in all the right places, so you focus solely on your training. The shoe comes with a Techfit upper for a glove-like fit.
$110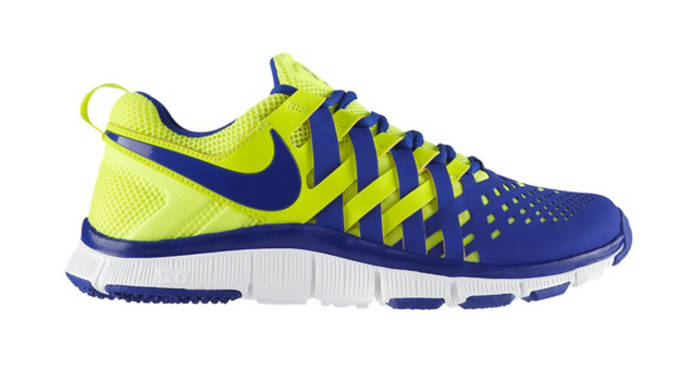 If you're all about the flex…
Go with: Nike Free Trainer 5.0
Let's face it: you can't get more flex than Nike's Free outsole technology. Case and point, the Nike Free Trainer 5.0. With a fairly plush midsole for cushioning, the Free Trainer 5.0's outsole is lined with deep flex grooves throughout to give athletes the most natural ride possible. You can literally fold this bad boy in half and it will bounce right back into its original form. It's not just the outsole though, the Free Trainer 5.0 has a Chinese fingertrap-inspired upper that hugs the foot without restricting it.
$95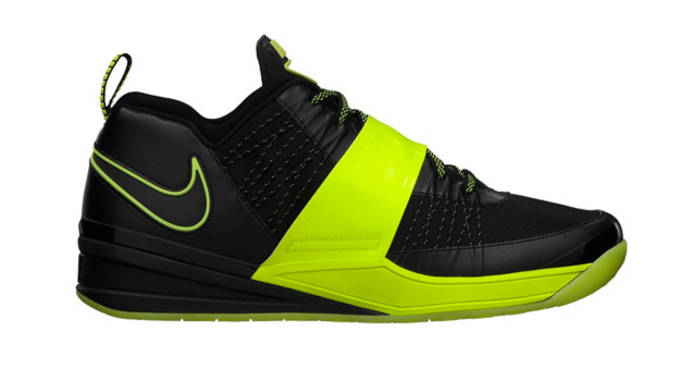 If you're serious about this training thing…
Go with: Nike Zoom Revis
Some athletes want flexibility, others want support, and other others want comfort. Well, with the Nike Zoom Revis, you get it all. Packed with Zoom Air units in the midsole, and Flywire in the upper, the Revis offers the best of cushioning, comfort, lightweight support, and a bit of style to match. The shoe features unique traction pods on the outsole that adapt to a variety of surfaces. This means, whether you're running drills on the turf, or doing squats in the gym, you're good to go.
$130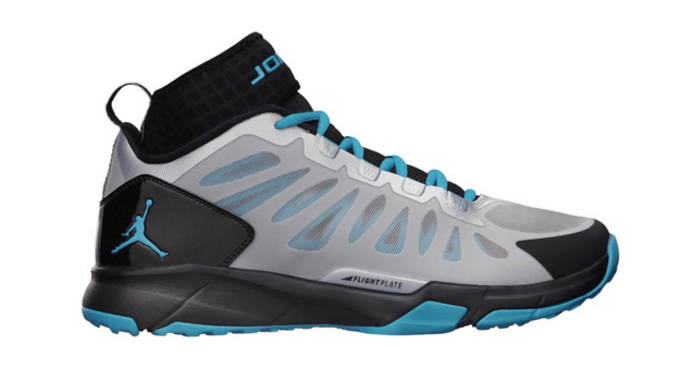 If you want to be the coolest cat at the gym…
Go with: Jordan Dominate Pro Training Shoe
Training is all about performance. But who says you can't look good while performing at your best? The latest training shoe from Jordan Brand—the Dominate Pro—is designed to help you get the most out of your workout, and hell, it might even get you noticed by that chick bouncing up and down on the treadmill you've been eying all damn day. Available in a mid-top silhouette, the Dominate Pro a lightweight Hyperfuse upper for breathability and durability. The shoe comes with a full-length inner sleeve with adjustable strap for support, and a Flight Plate for responsiveness.
$125
Gurvinder Singh Gandu is a New York City-based writer and wear-tester for Sneaker Report, and contributor to Complex Media. Follow him @GurvinderSG for the latest in performance footwear and gear.
RELATED: How To Clean Your Running Shoes
RELATED: How To Avoid Shin Splints