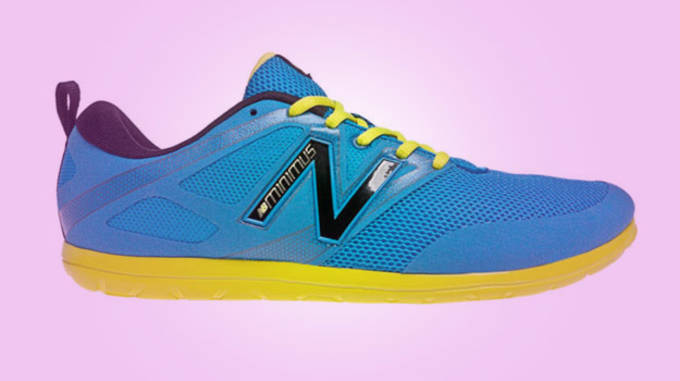 It's that time of year again, when the weather outside is less than inspiring, the gym is jam-packed with New Year's resolution sticklers, and the midlayer / outwear combo is the perfect disguise to skip a few workouts. Thankfully (or not-so-thankfully) due to
RELATED: 10 Lessons Learned Using the Nike Training System
RELATED: 50 Game-Changing Performance Sneakers to Watch for in 2013
<!--nextpage-->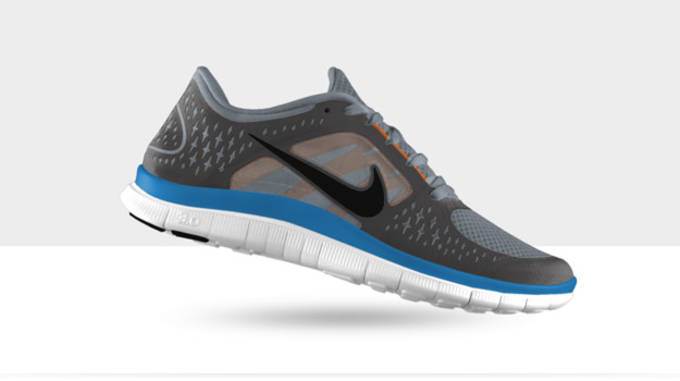 No. 10 - Nike Free Run 3 iD
Flexible, lightweight, and smooth-looking, the Nike Free Run 3 is equipped for indoor activities ranging from mountain climbers to jumping jacks with enough cushioning to keep you going for as many reps as needed for a fulfilling workout.
[$130]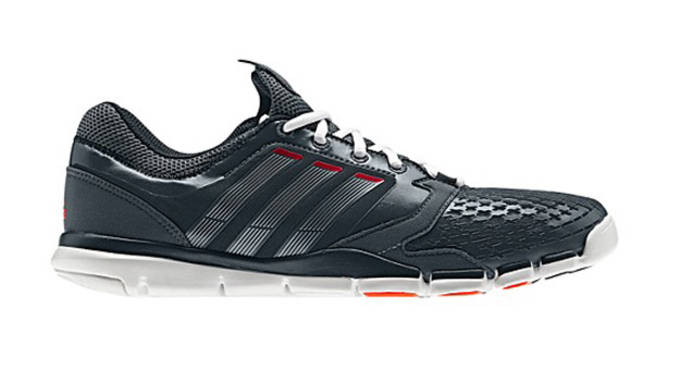 No. 9 - adidas AdiPure Trainer 360 Shoes
Best For: High Tempo Workouts
This trainer is for athletes that want to get serious with their workout of choice. The Trainer 360's are perfect for resistance work with a decoupled midsole, great for high tempo exercises as the 360's support your feet bootie-like upper, and moves fast with an outsole that doesn't get in your way.
[$85]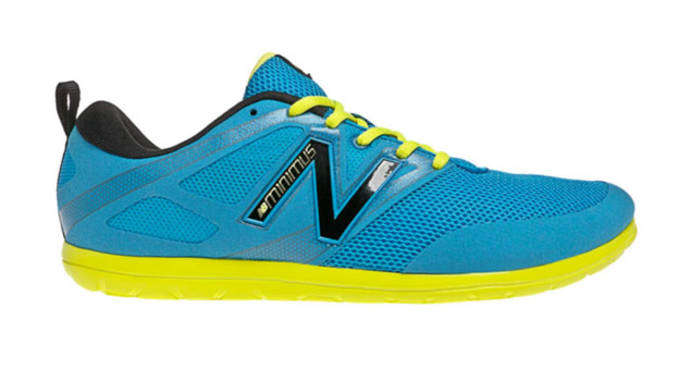 No. 8 - New Balance Minimus 20v1 Cross-Training
Best For: Supporting Your Ankles Mid-Workout
The 20v1 is a simple approach to a training shoe that sits low to the ground, supports and stabilizes the entire foot, and keeps the ankles in place. For an athlete that wants to bring barefoot experience to the weight room, these NB's are a great choice.
[$70] <!--nextpage-->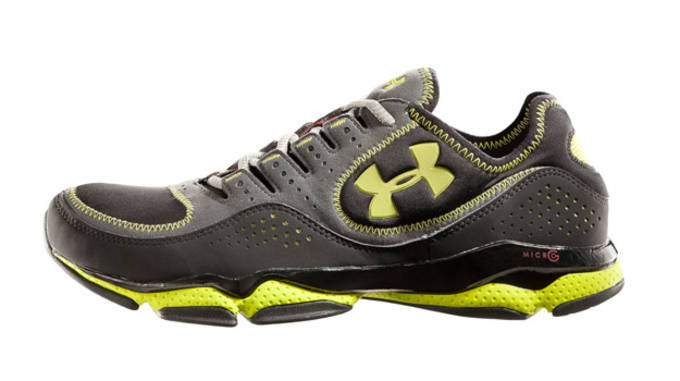 No. 7 - Under Armour Micro G Defend Training Shoes
Best For: Athletes that want a little extra cushioning in their training shoe.
The key ingredient of the Defend is the midsole foam, utilizing a full-length Micro G foam along with a foot-forming 4D foam footbed, the feet stay locked in, comfortable, and customized for you. Lightweight and comfy, these Defends are  great for cardio or on the machine game.
[$85]<!--nextpage-->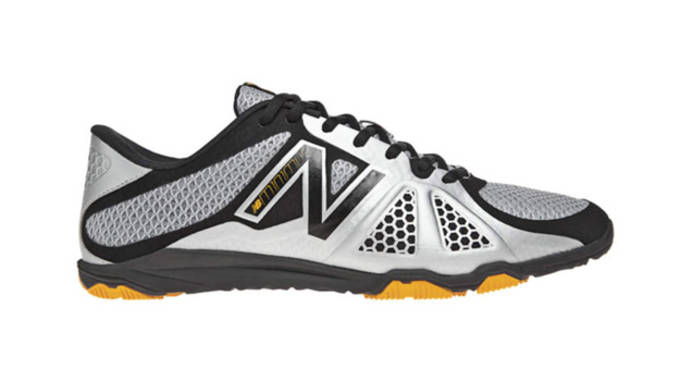 No. 6 - New Balance Minimus 20v1 Cross-Training
Best For: The Weight Room
With only a 4mm drop from heel to toe, this is a shoe that will keeps athletes centered without alot of extra foam underfoot. Odor resistant and lightweight, our testers loved this shoe for the gym.
[$70]<!--nextpage-->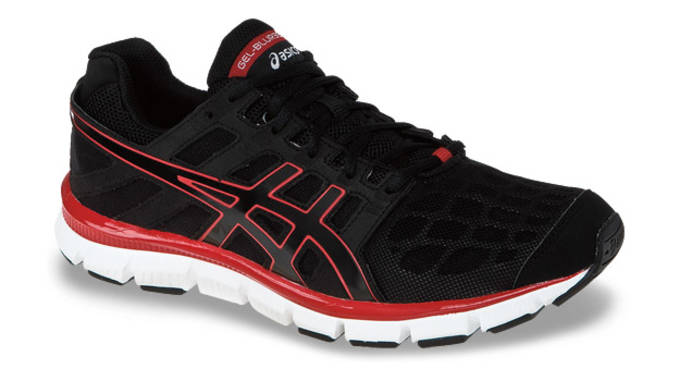 No. 5 - Asics GEL-Blur33 TR
Best For: Cardio, classes and everything in between.
A beefier version of the Nike Free, the GEL-Blur33 has been taking out of its running context and become equipped for the gym with an outsole redesigned for greater lateral support and enhanced cushioning. This shoe is easy to love with its lightweight ease without sacrificing the comfort underfoot.
[$85]<!--nextpage-->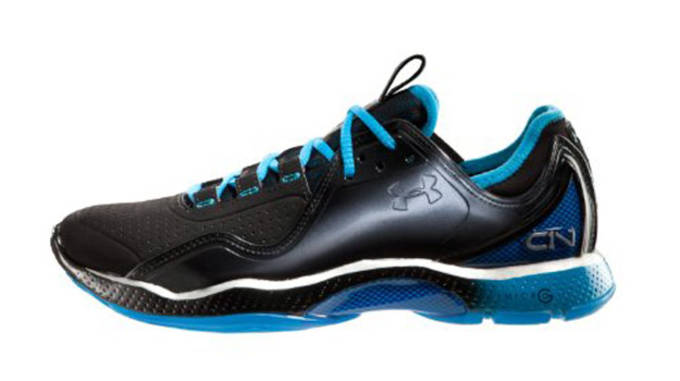 No. 4 - Under Armour Cam Low Training Shoes
Best For: Cross-Training
You can't expect any less for Cam Newton's signature training shoes for Under Armour. With Micro G foam, a TPU shank for midsole support, and the UA Light Speed Grip, you'll be in the right hands in this shoe.
[$120]<!--nextpage-->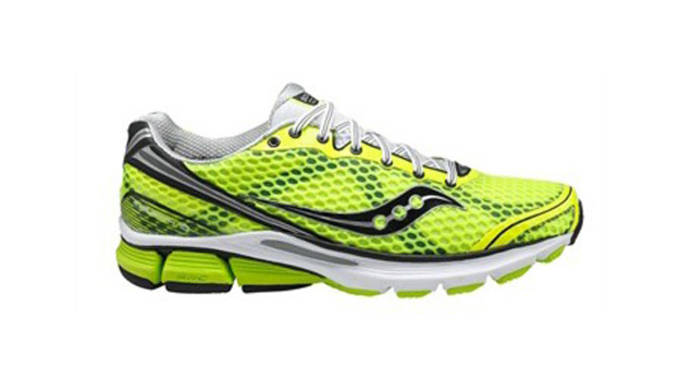 No. 3 - Saucony Triumph 10
Best For: All Activities on Your Feet
Though this Saucony shoe was built for runners, we understand that most people wear their running shoes to the gym for a combination of cardio and other exercises. This is a great option for those people or those looking for a well-cushioned ride for those grueling indoor workouts. Placed on a strategically fitting platform, the ComfortLite Sockliner will keep your feet in place as the PowerGrid midsole absorbs shock to keep you going.
[$130]<!--nextpage-->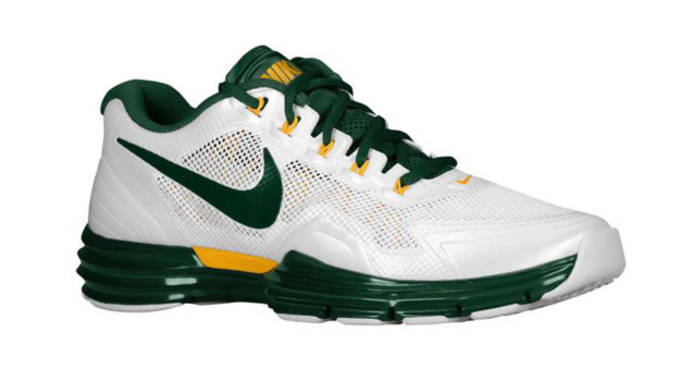 No. 2 - Nike Lunar TR1
Best For: Athletes that Love the Sock-Like Feel
Even better when you upgrade for the Sport Pack TR1+ (read why here), the Lunar TR1 training shoe is a great shoe for athletes looking for a shoe to hug their foot and provide a sturdy platform. With a Flywire upper and multi-surface traction outsole, you'll be wearing these outside of the gym too.
[$125]<!--nextpage-->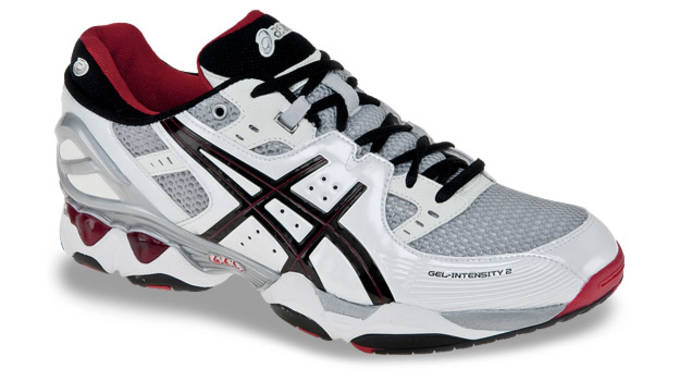 No. 1 - Asics GEL-Intensity 2
Best For: Everyday Workouts
This shoe tops our list as it is great for everything. The GEL-equipped shoe can handle cardio, court, or training, and made with technology from running models like the comfortable collar design and a system for reducing the midsole weight makes it suitable for pounding the pavement as well. The all-around favorite as a lightweight, supportive, and durable cross-trainer, working out in these winter months should be a breeze.
[$110]
RELATED: 10 Lessons Learned Using the Nike Training System
RELATED: 50 Game-Changing Performance Sneakers to Watch for in 2013