The Boys is arguably one of the best TV shows to come out in recent years, and while we all anxiously wait for Season 4, Gen V is here to hold us off in the meantime.
Based on Garth Ennis and Darick Robertson's comic books of the same name, The Boys is a dark satire that reimagines superheroes in the modern world and takes us through their many misadventures while navigating the politics and power imbalances that come with it. While Marvel's superheroes will relish in the righteous and just, The Boys' superheroes prefer partying in blood, guts, and gore, making for great TV you honestly can't get enough of.
Through Gen V, The Boys is expanding its universe with its first live-action spinoff. Unlike the main show that follows the ups and downs of superhero legacy team, The Seven, Gen V instead follows a group of young superheroes, or supes, at university as they try to hone their skills and become America's next greatest hero.
If you're a longtime fan of The Boys, or if you're a new viewer looking to get into the series, here are 10 things you need to know about Gen V before watching.
1. What is Gen V about?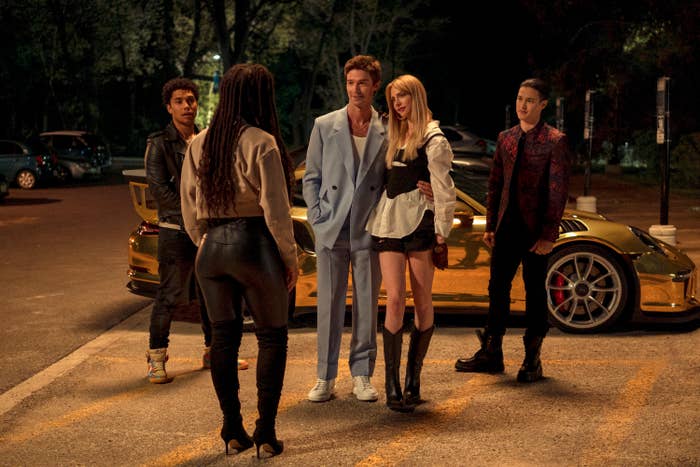 Set in the Godolkin University of Crimefighting, Gen V follows the trials and tribulations of the first generation of young superheroes that know that their powers come from Compound V, a secret chemical that can give anyone god-like powers. The college is run by Vought International and is America's only superhero-exclusive university.
Through a series of battle royal challenges and grueling tests, the student supes must prove themselves worthy enough to get the best contracts in the best cities and even try to put themselves on the Seven's radar. They're all passionate and competitive, and boast an insatiable hunger for being the best of the best, no matter what it takes. At its core, Gen V marries college drama with a bloody survival of the fittest arc, but that's not all the show has to offer. There's something sinister going on at Godolkin, and as the students start figuring it out, they're faced with a decision on who they want to be. Will they live up to be good-hearted heroes, or will they be another batch of Homelanders (Antony Starr)? —Yasmeen Hamadeh
2. Gen V overlaps with Season 3 of The Boys.
Fans of the diabolical universe will be happy to hear that Gen V is set in the same timeline as The Boys, so the stories won't be too disconnected from each other. In fact, showrunner Eric Kripke even said that "there's definitely [some] crossover" between the shows. How much crossover, though, is something you'll have to watch out for. But just know that if you're caught up with The Boys, there will be some overlap between the stories.
The events that take place in Gen V will also impact and inform the storyline of Season 4 of The Boys, as Kripke later went on to say, "Some new storylines that are happening in that season of the spinoff, we have to pick up and take in Season 4 of the show." So expect these two shows to continue to work in tandem with each other. There's still a whole lot of stories to tell in this supe-tastic universe. Buckle up for the ride. —Jacob Kramer
3. The Boys teased Gen V's main hero in a Season 3 Easter egg.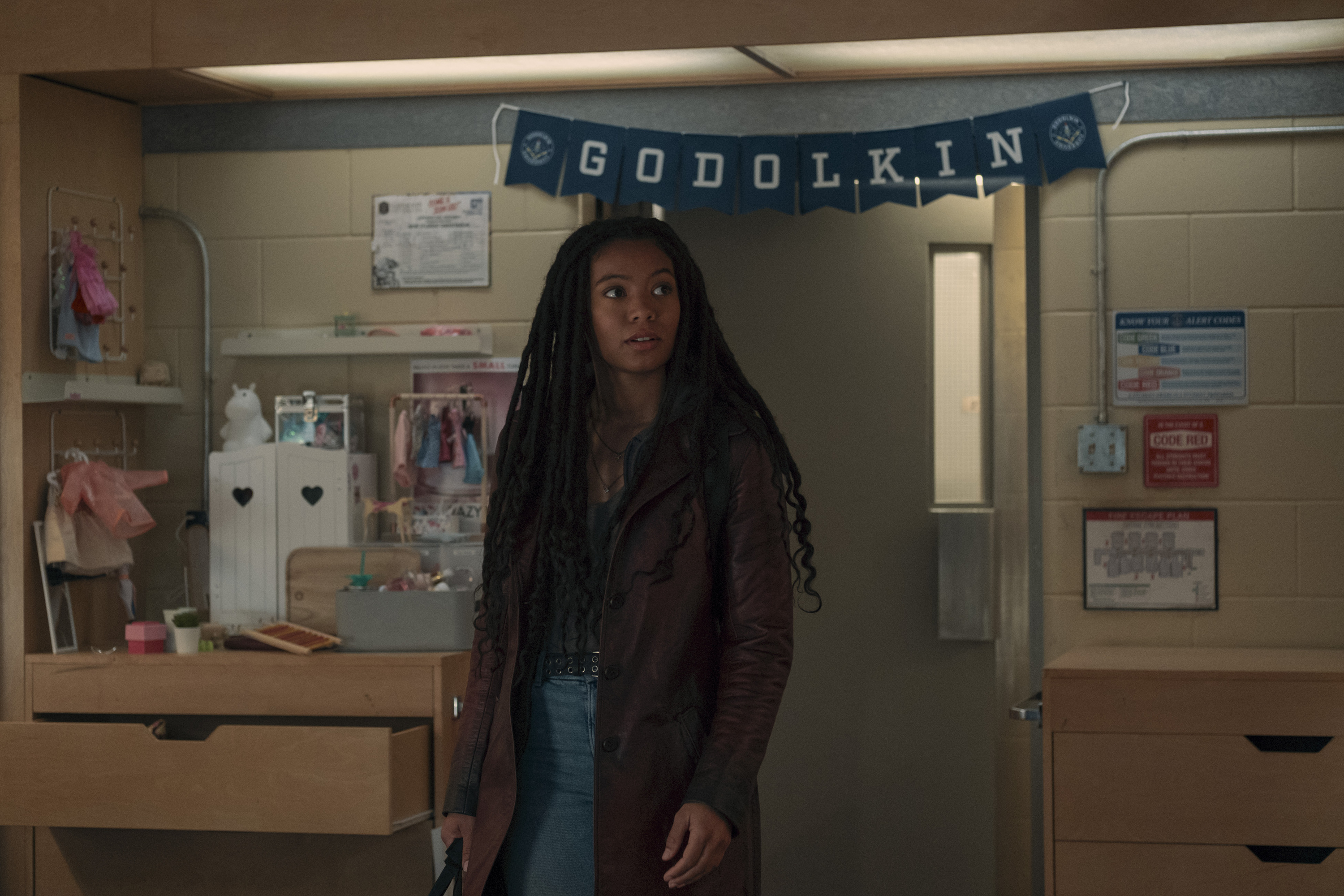 Blink and you probably missed it, but the main protagonist of Gen V, Marie Moreau (Jaz Sinclair), was originally teased during Season 3 of The Boys. Similar to the way Wakanda was first teased in the MCU during Iron Man 2, Marie's name can be seen on a case file while Hughie (Jack Quaid) and Starlight (Erin Moriarty) are on a mission in an orphanage for superheroes, the Red River Institute.
While Gen V introduces us to Marie's tragic backstory, it more importantly introduces us to her powers that are arguably the most unique out of any character we have seen in The Boys' universe so far. For all intents and purposes, Marie is a blood bender straight out of Avatar: The Last Airbender, and can shoot out blood from the palms of her hands in the form of a powerful and controllable rope. Sanitary? Absolutely not, but it is something you can only imagine seeing from The Boys franchise. —Ben Felderstein
4. Gen V has a whole roster of young supes you're going to love.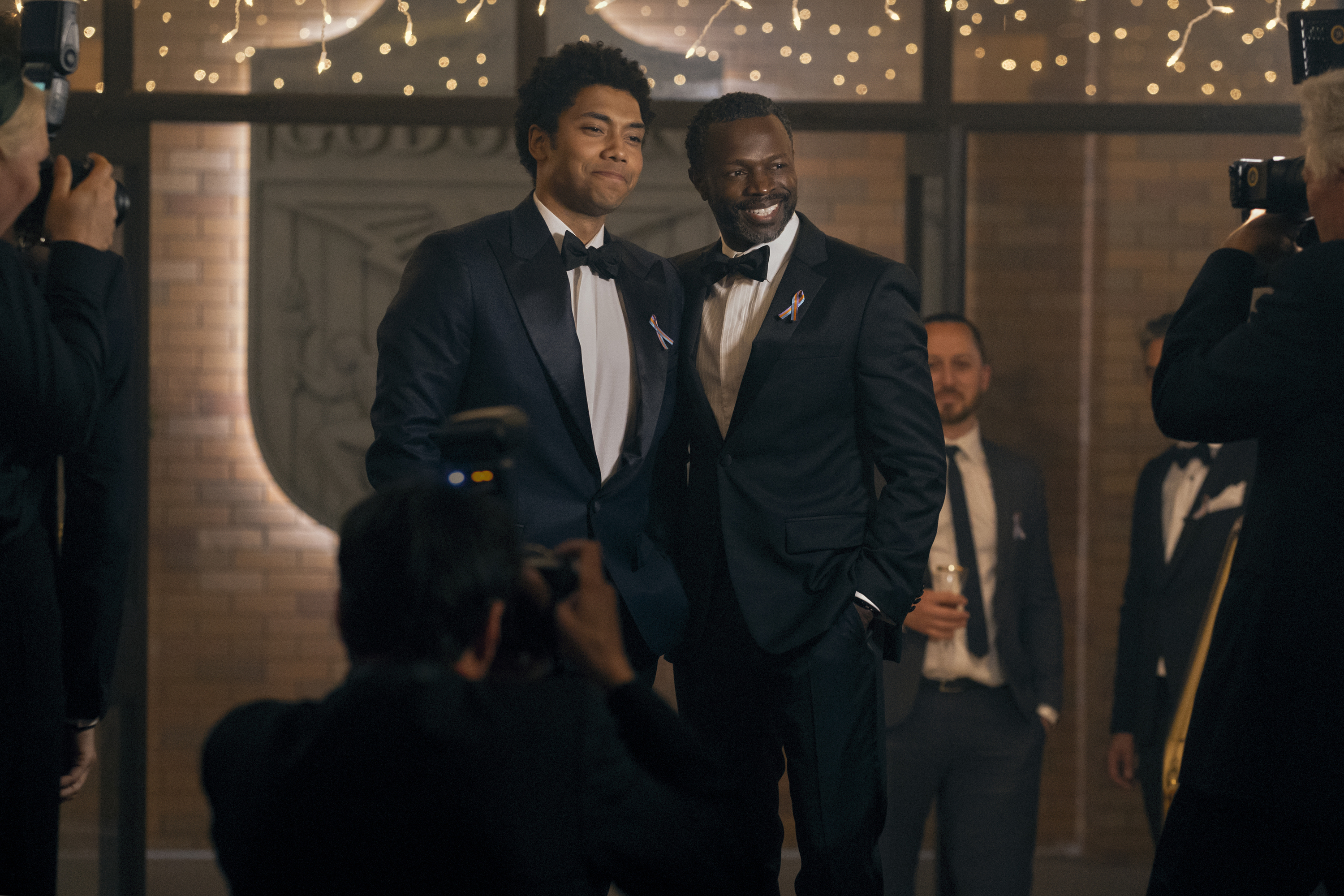 Throughout Gen V, we get to meet Godolkin's other student supes who all similarly boast incredibly unique powers. Some major highlights include Andre Anderson (Chance Perdomo), the son of superhero Polarity (Sean Patrick Thomas), who shares the same powers as his father and can bend metal. Much like X-Men's Magneto, Andre and his father can summon or push metal away from them and possess an ability to manipulate the material to their will. On top of that, Andre is also incredibly powerful and durable.
There's also Jordan Li (played by both Derek Luh and London Thor), one of Gen V's most unique new characters, who's a non-binary shapeshifter that can change form between a male and a female. Li also possesses both superhuman strength and durability, making them one of Gen V's most powerful characters, only second to Godolkin's top student Luke Riordan (Patrick Schwarzenegger). Luke, a.k.a. Golden Boy, is exactly what his name suggests. He's the golden standard for supes in Gen V, and is ranked number 1 in his class thanks to his thermonuclear capabilities including fire powers, fire immunity, and superhuman strength. For all intents and purposes, he's Gen V's closest thing to Homelander and is the character that every super in Godolkin envies.
You should also keep an eye out for Emma (Lizze Broadway), Cate (Maddie Phillips), and Sam (Asa Germann), who all have a couple of powerful tricks up their sleeve as well. —Ben Felderstein
5. There will be cameos of characters from The Boys.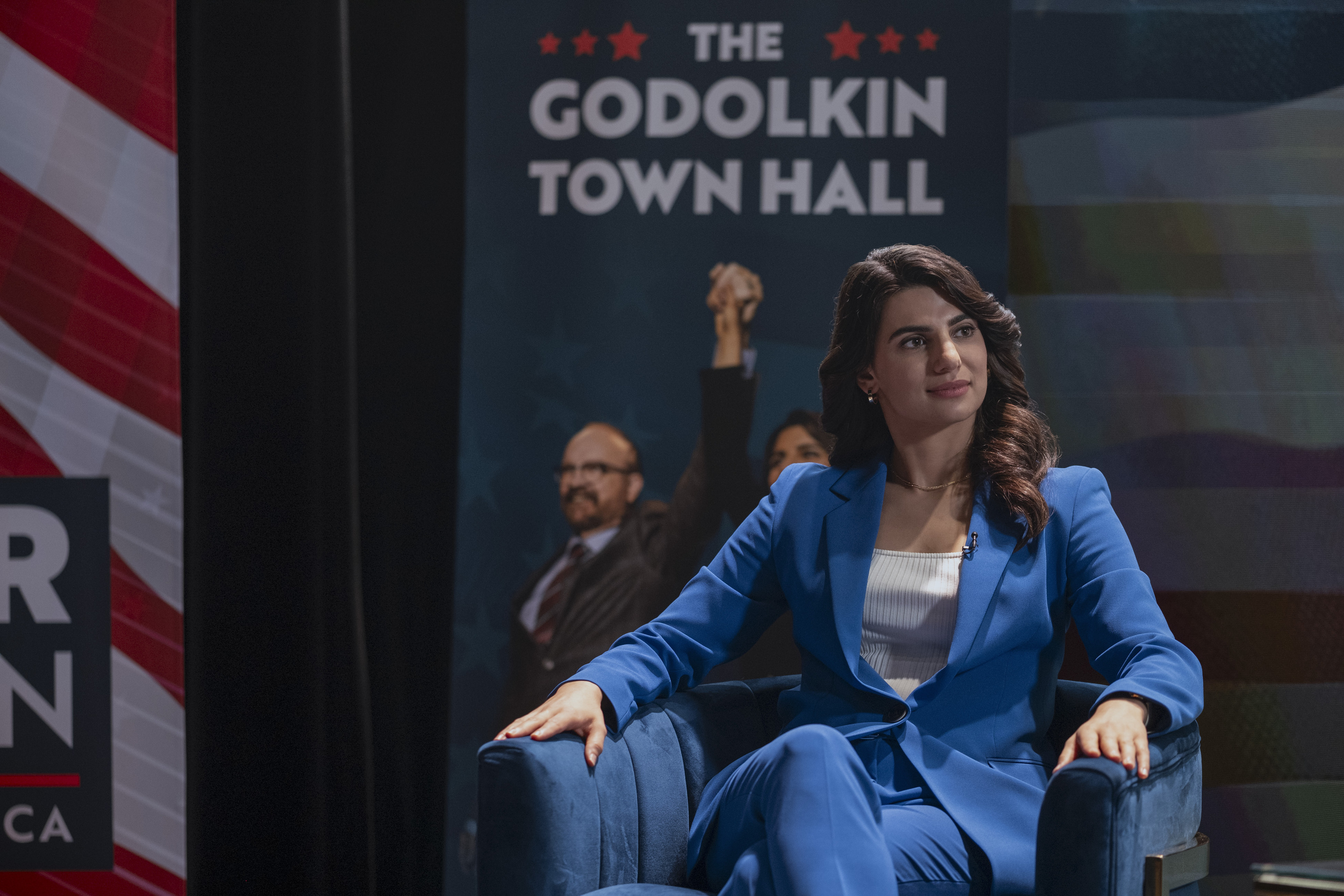 Although Gen V is set to debut a whole new cast of rising supe studs, there will be some familiar faces if you've watched any seasons of The Boys. From the first Gen V trailer, we got a really quick glimpse of A-Train (Jessie T. Usher), Ashley Barrett (Colby Minifie), Congresswoman Victoria Neuman (Claudia Doumit), and Adam Bourke (P.J. Byrne) returning in their roles for the freshman franchise.
The Boys official social media pages also confirmed that Jensen Ackles will be making an appearance in the first season of Gen V. Which episode, though? Guess you'll have to find out for yourself. —Jacob Kramer
6. Gen V gets as bloody as The Boys.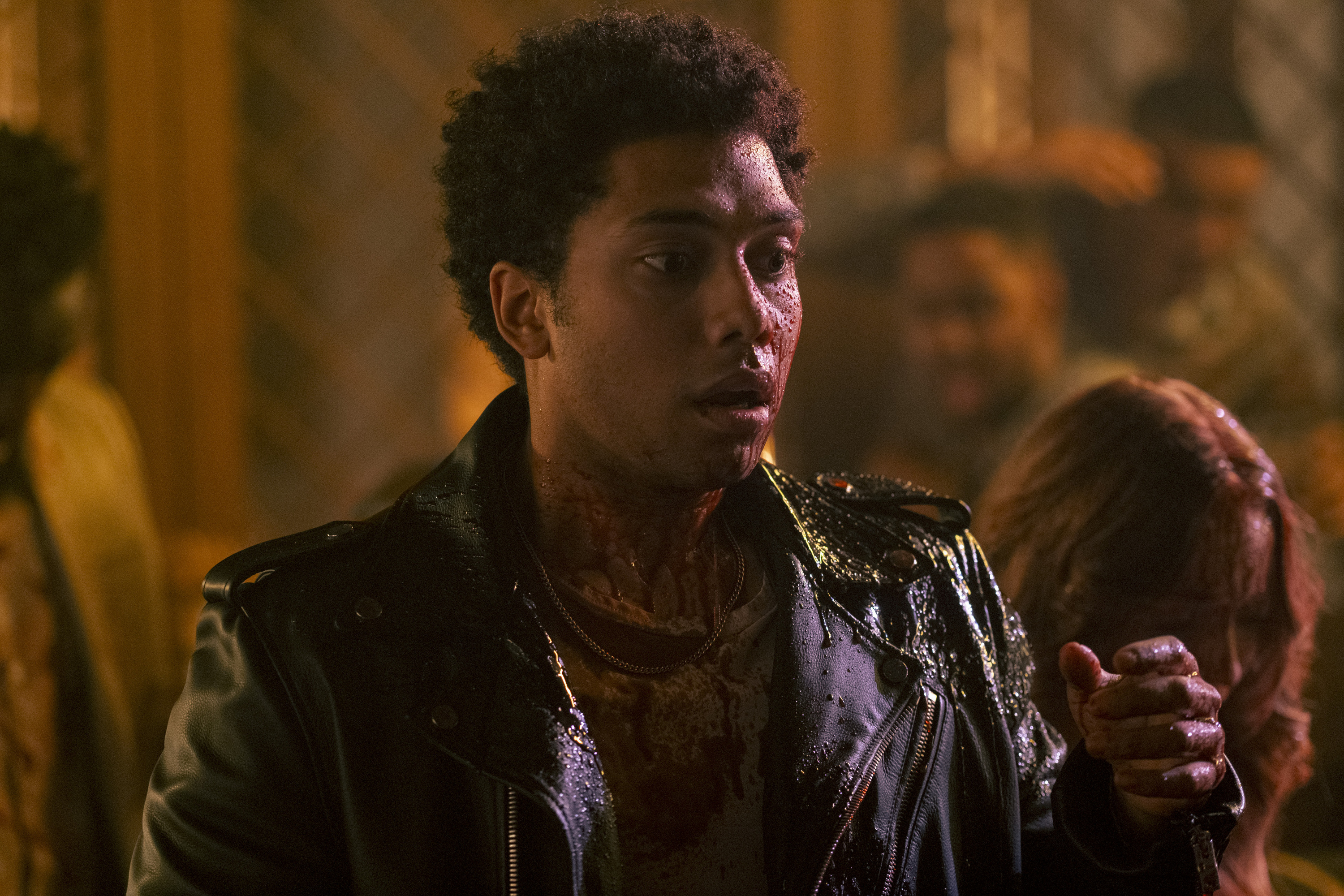 Look, I'm not here to say that the best part of The Boys is the violence and the gore. But it is definitely part of what makes the series special. Marvel is basically made for children, and while D.C. movies definitely take things to the next level, there just isn't any superhero content out there as grotesque as The Boys. Gen V is more of the same, and while it isn't quite as violent in the episodes made available to critics so far, there's still plenty of time for those signature scenes to come through and have us covering our eyes—but also looking through the cracks of our fingers. —Ben Felderstein
7. There will be episodes featuring puppet versions of the Seven.
Towards the end of 2022, Kripke tweeted a photo of himself with a puppet of The Deep (Chace Crawford) captioned, "Now that the cat's out of the bag, I can officially announce my new producing partner #PuppetDeep. See him in action in Gen V, coming 2023."
This immediately sparked hype for the spinoff and led to many fans questioning how The Muppets-esque puppets would be used in the show. Without getting too deep into spoilers, in the first six episodes made available to critics, one of the most memorable sequences from Gen V so far involves the puppets and is sure to blow your mind. —Ben Felderstein
8. Will Gen V tease anything about The Boys Season 4?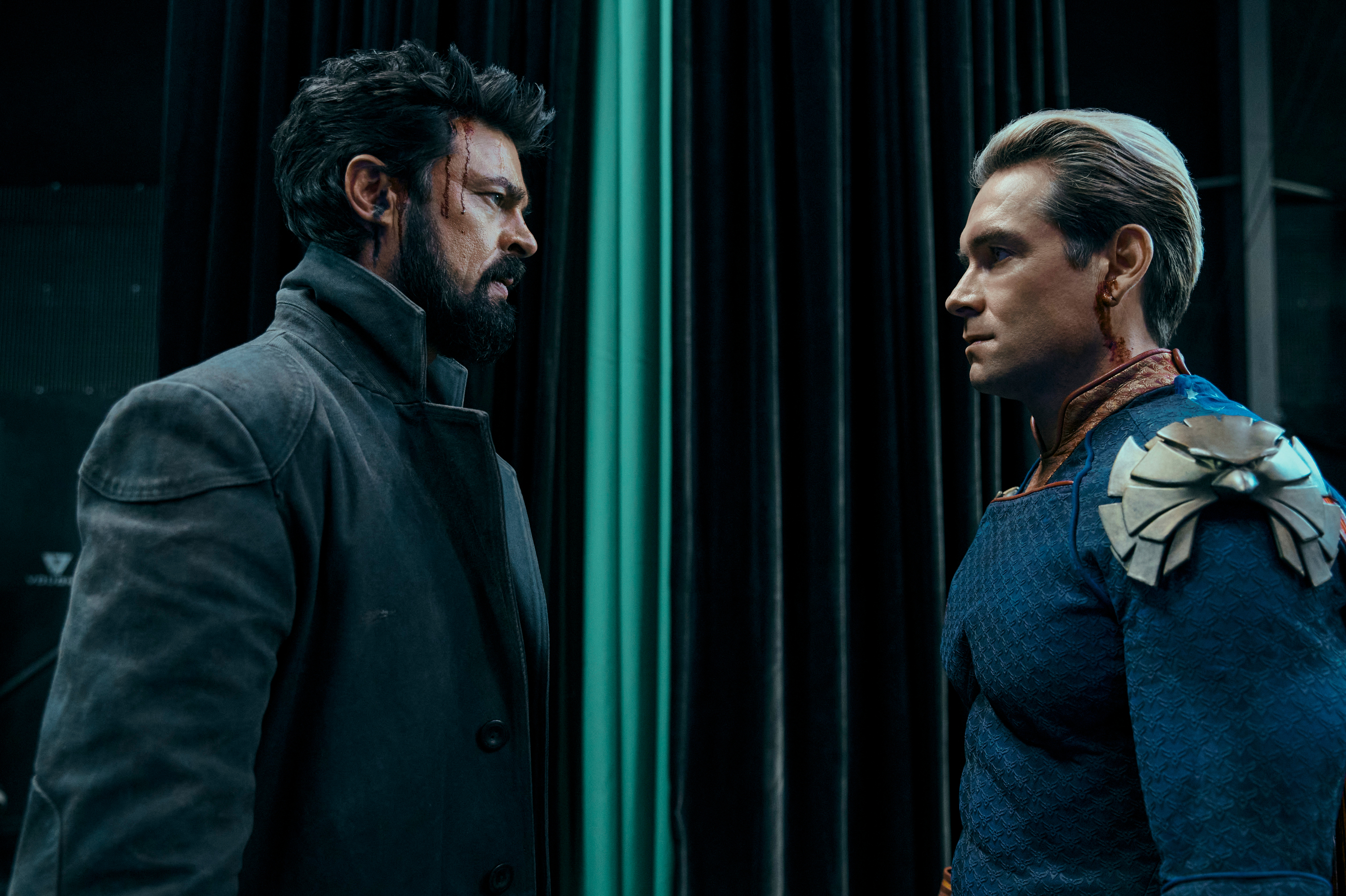 Considering that Gen V overlaps with The Boys Season 3, there might be some crossover Easter eggs and nuggets that could hint at where Season 4 might be headed. While most of Gen V will probably only work to expand upon The Boys' universe, it's possible that some of its new characters and subplot on Godolkin's dangerous secret could trickle across to The Boys itself. If Gen V does well with audiences, it's likely that we'll be seeing some titular characters, like Marie, make their way onto The Boys whether through brief appearances or bigger roles. It's also possible that other supes or the actual boys crew might get involved with what's happening at Godolkin. —Yasmeen Hamadeh
9. Do you need to watch The Boys to watch Gen V?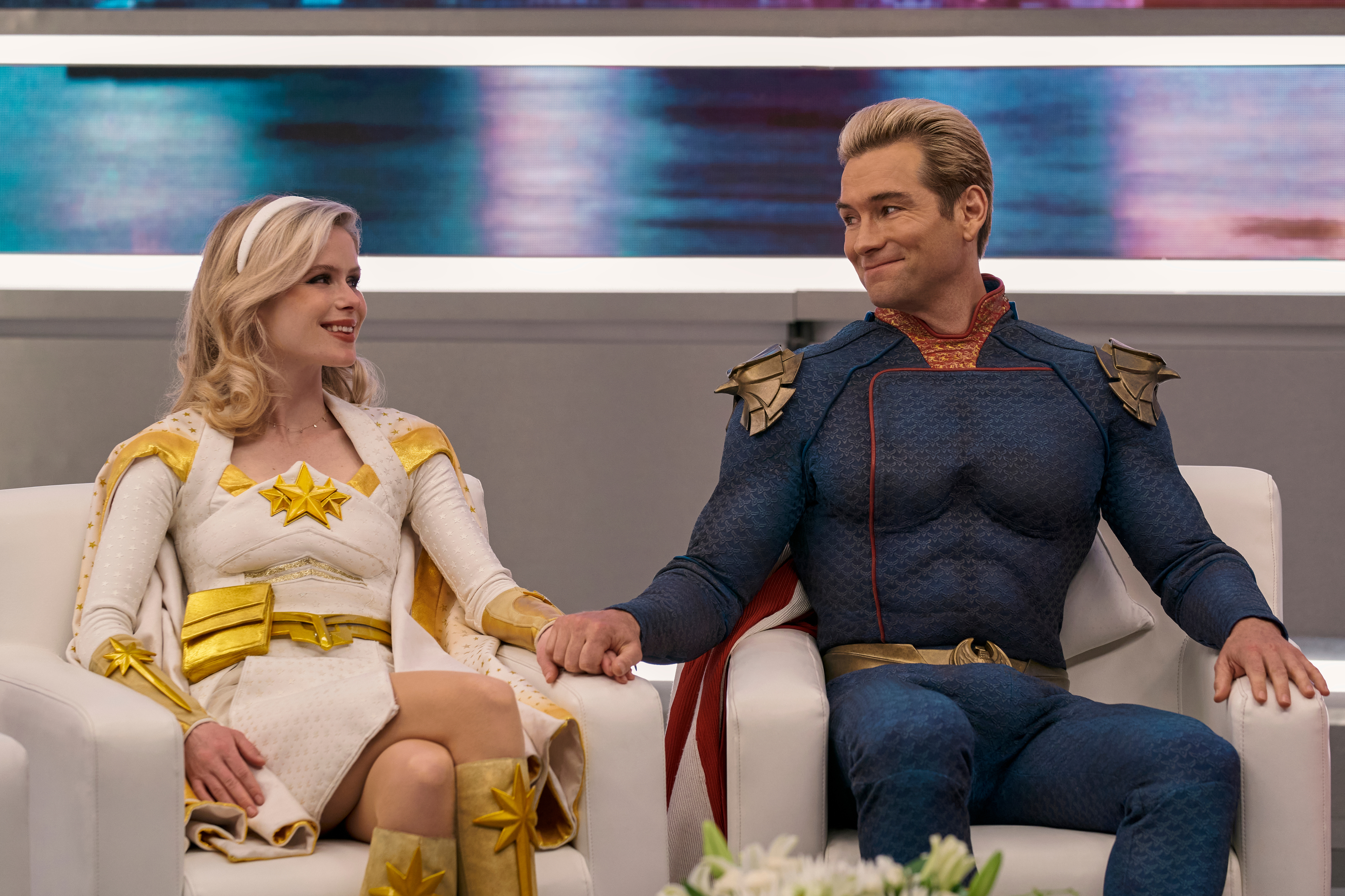 I do not think it is 100-percent necessary for you to watch The Boys in order to enjoy Gen V. That being said, if you don't you will be missing out on a lot of context and a lot of subtle details that will definitely have you asking questions. Gen V, for now, is relatively self-contained, but knowing what Compound V is and the stigma associated with it is important to fully understand the dynamic of the series. If it were me, I would highly recommend watching The Boys before Gen V, but again, I would not say that it is 100-percent necessary. —Ben Felderstein
10. When is Gen V releasing?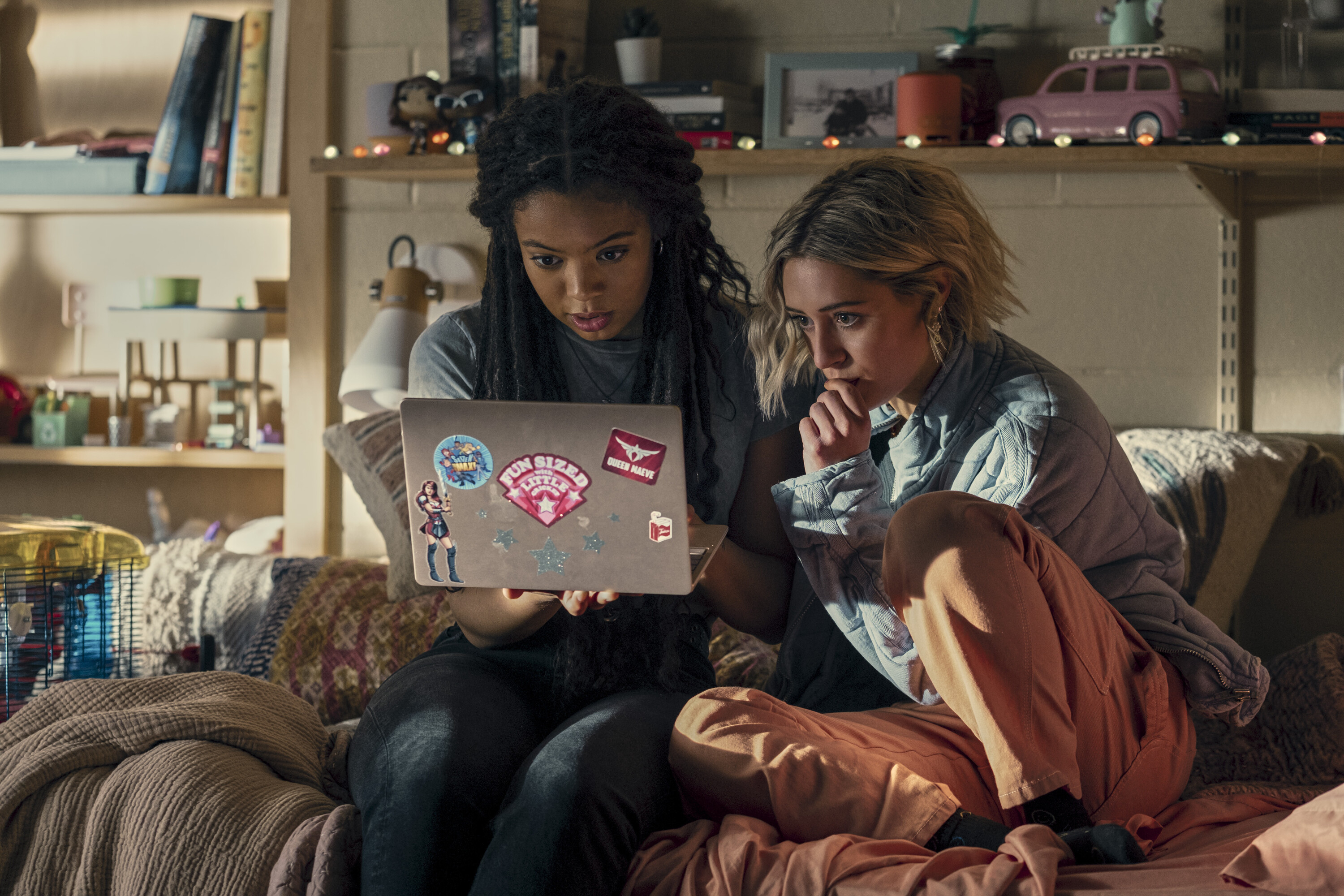 Gen V is slated for a total of eight episodes. The first episode premieres on Amazon Prime Video on Sept. 29. New episodes will then be released weekly every Friday, with the final episode airing on Nov. 3. —Yasmeen Hamadeh