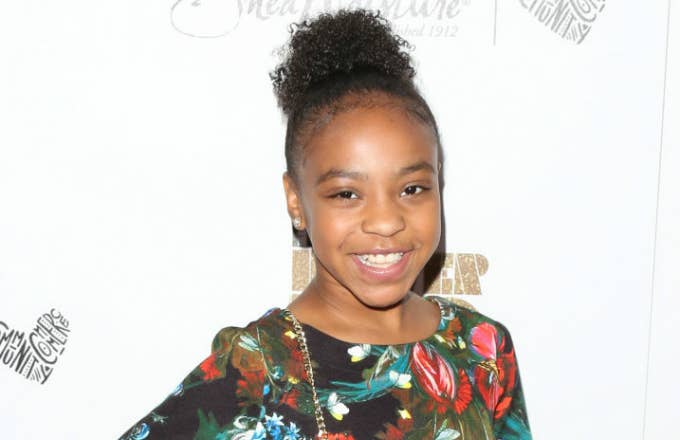 Atlanta's Priah Ferguson, 11, was a Stranger Things 2 scene-stealer as Erica Sinclair, the pesky little sister of Caleb McLaughlin's Lucas, and Netflix is taking notice.
Variety reports that Ferguson is being bumped up from her guest star status to a recurring role for the hit series' upcoming third year. But she won't just be harassing her big brother for his geeky tendencies anymore. While serving black girl magic onscreen, she'll be on a mission with friends of her own to rescue the town from a "serious threat," according to the magazine. Ferguson appeared in four episodes last season, so expect to see even more of her.
Stranger Things 3 will have at least four new characters in the town of Hawkins as well. Maya Thurman-Hawke—Uma Thurman and Ethan Hawke's 19-year-old daughter—will be joining the third season as a lead, who has yet to be named. She'll reportedly play an "alternative girl" who's grown tired of her day-to-day life until she discovers a "dark secret" shadowing the town.
The Hashtag Showrecently reported that the next ST installment will introduce Mayor Larry Cline, a "classic, '80s style slick politician," Bruce, a problematic news reporter, and Patricia Brown, an elderly next door neighbor who will be "spending a lot of time tending to her garden and offering advice to the neighborhood kids."
So far it's looking like another promising season for the Hawkins kids and co.