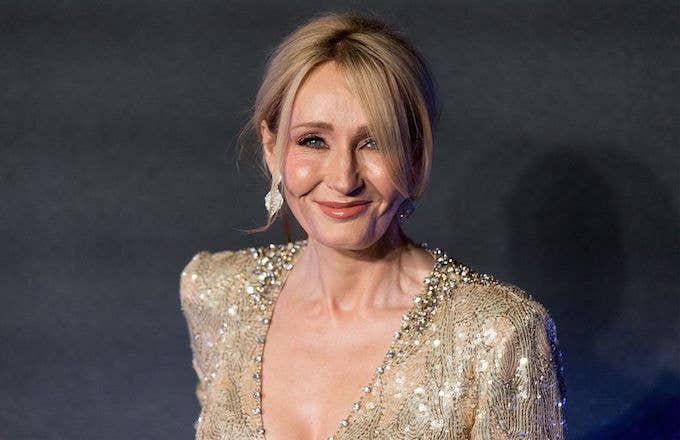 Black Twitter is known for creating viral movements. This time around, the virtual community started tweeting about what a fictional #BlackHogwarts would be like and ended up getting the attention of Harry Potter author J.K. Rowling. The hashtag, whose beginnings coincided with the release of all the Potter films on HBO NOW, ended up spreading far and wide.
When a fan asked whether or not the famed author saw the trending topic, her response was the dream of every Harry Potter fan.
"Seeing them and loving them," it read before she added the viral hashtag, #BlackHogwarts.
This isn't the first time that Rowling showed love for her black fans. Back in 2015, a debate broke out on whether or not Hermione could be black when Noma Dumezweni, a black actress, was cast for the role in the play Harry Potter and the Cursed Child.
But it wasn't long before Rowling set her fans straight. "Canon: brown eyes, frizzy hair and very clever. White skin was never specified. Rowling loves black Hermione," read the tweet.
In a later interview, Rowling even said that the people upset about a black Hermione are "a bunch of racists."
As for #BlackHogwarts, fans got really creative in talking about the fictitious school, and even have some ideas on who could be cast if there were ever a filmic version. Check out some of the tweets below.